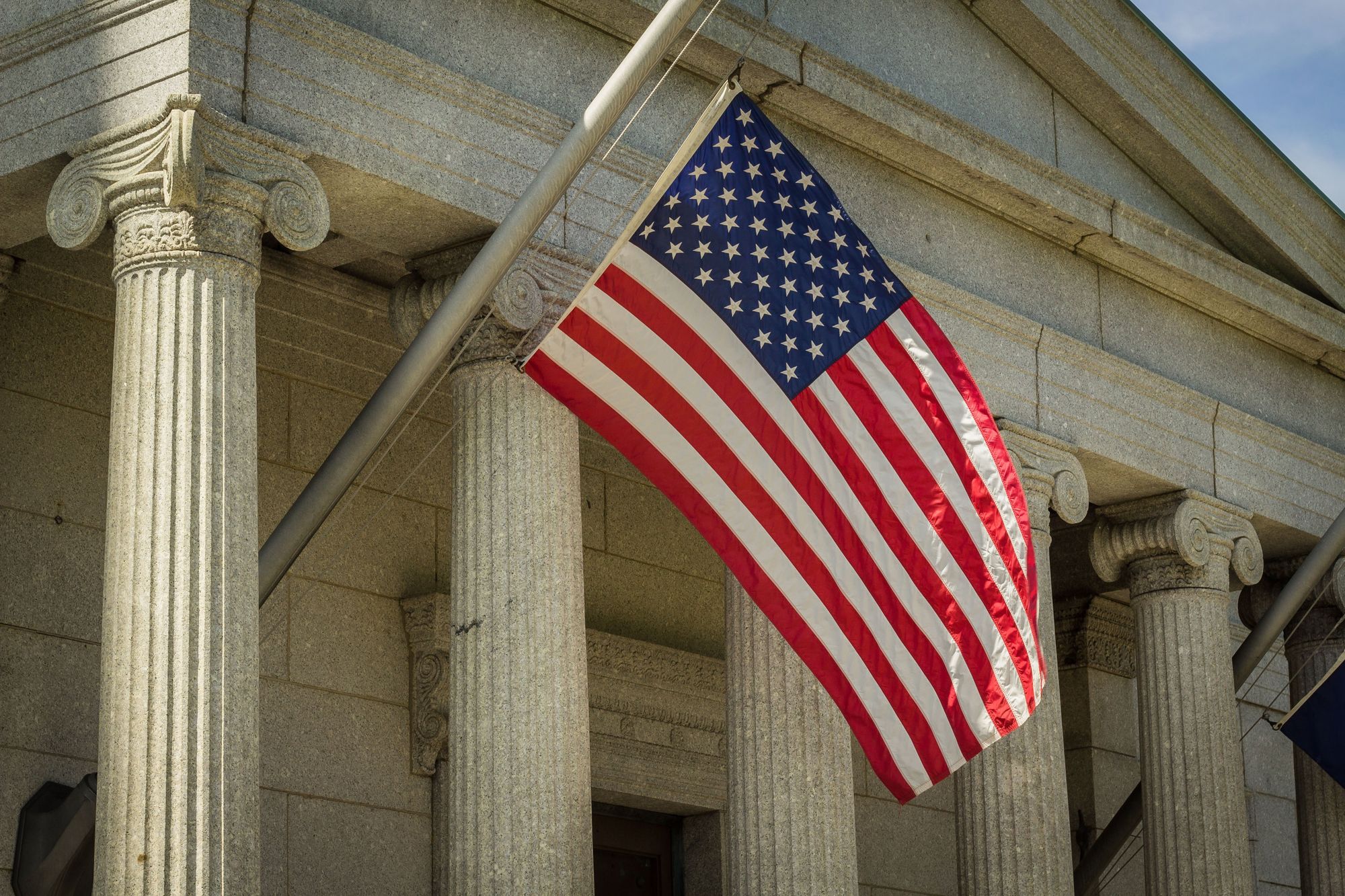 "We are the music makers, and we are the dreamers of dreams."
Arthur William Edgar O'Shaughnessy, Poems of Arthur O'Shaughnessy
---
With the passing of the Music Modernization Act in October, the US Copyright Office (USCO) must thus provide a single entity to license and administer mechanical rights in the United States. This group, called the Mechanical Licensing Collective (MLC), will not only provide digital services a blanket streaming mechanical license and report royalty statements to songwriters and publishers, but it will also collect the license fees from these digital services and pay the royalties to the appropriate rights holders.
On February 4, the National Music Publishers' Association (NMPA) revealed the board and committee members and endorsements for their MLC submission to the USCO.
On March 21, companies that would like to be considered to manage the MLC must submit their application to the USCO by that deadline.
On July 8, the chosen party will be designated by the Copyright Office to become the Mechanical Licensing Collective. So far, the American Music Licensing Collective (AMLC) has also submitted a bid to manage the MLC.
After July 8, the MLC will enter a rate assessment with digital services in front of the Copyright Royalty Board to determine the budget of what digital services will have to pay to fund the MLC.
On July of 2020, the budget and funding obligation will be finalized.
On January 1, 2021, the MLC will be officially open.
If you would like to view the individuals who will sit on the NMPA's MLC Board and Committee, you can visit their newly launched website, SongConnect.org. Those who would like to support the MLC can officially submit their endorsement at SupporttheMLC.com/home.
Exploration is here to assist in the management of digital mechanical royalties during the eventful shift to the Mechanical Licensing Collective. Please do not hesitate to contact us at support@exploration.io, and if you would like to read more about the Music Modernization Act, feel free to access our guide here.
In other news, royalty rates paid to songwriters will increase by 44% over the next five years, a decision that was made by the Copyright Royalty Board last year and finalized this week by the Register of the Copyright Office. The publication is now in the Federal Register, and streaming companies have 30 days to file an appeal if they wish. While Apple has ruled out an appeal, according to NMPA President and CEO David Israelite, he stated, "We will know soon whether some digital companies want to be partners or want to attack the Songwriters who make their businesses possible."
Now, the details...
Compiled by Heidi Seo
---
Exploration Weekly - February 8, 2019
NMPA Submits Bid to Manage the MLC for the Music Modernization Act
After the passing of the Music Modernization Act last year, the US Copyright Office is now looking for interested parties to submit an application for the management of the Mechanical Licensing Collective (MLC). The NMPA has submitted a bid to become this entity, which will effectively license and administer mechanical rights in the US for digital services and rights holders. Board and committee members as well as endorsements have also been unveiled by the company, receiving support from a variety of industry players like major music publishers and songwriters. The American Music Licensing Collective (AMLC) is also vying for the spot, and submissions by other companies that would like to be considered to manage the MLC end March 21. The chosen party will be decided in early July.
Rate Determinations to Publishers Finalized by Copyright Royalty Board, Digital Services Have 30 Days to Appeal
After being reviewed by the Register of the Copyright Office, the rates for what record labels and digital services will pay to music publishers have been finalized. A year ago, the Copyright Royalty Board (CRB) announced these rate determinations. The publication is now in the Federal Register, and those that participated in the rate proceedings have 30 days to file an appeal. The rates cover from 2018 to 2022 and include an increase to 15.1% of revenue from 10.5% of revenue. NMPA President and CEO David Israelite has voiced in favor of the rate determination, posting on Facebook that the organization, in conjunction with the NSAI, fought hard to make those rates happen. He continued in a statement, "We will know soon whether some digital companies want to be partners or want to attack the Songwriters who make their businesses possible."
Spotify Acquires Two Podcasting Companies: Gimlet Media and Anchor
Spotify, listed as SPOT on the New York Stock Exchange, has recently entered into deals to acquire podcasting production company Gimlet Media as well as Anchor, whose software "enables anyone to easily create, distribute, and monetize a podcast". According to multiple press reports on Friday (February 1), Spotify was set to pay over $200 million - possibly as much as $230 million - for Gimlet. Reports also state on February 6 that the buyouts positioned it "to become both the premier producer of podcasts and the leading platform for podcast creators". The transactions are expected to close in the 1Q19, subject to customary closing conditions.
Pandora-Powered Channels Coming to Sirius XM's App in 2019
Sirius XM's $3.5 billion acquisition of Pandora officially closed this past Friday. New efforts to tap into cross-promotion opportunities between the services are now being seen as Sirius XM CEO James Meyer recently announced the company will now start promoting special Sirius XM packages to Pandora listeners. The company believes this will be successful because of the overlap in the two services' customer bases. Half of the owners, for example, of the Sirius XM-enabled vehicle fleet of 100 million cars have used Pandora in the past two years. In addition, Sirius XM plans to leverage those Pandora listeners' data in order to convert, retain, or bring them back to Sirius XM. Meyer also stated that existing Sirius XM subscribers would receive extended 14-day trials to Pandora's Premium service. By mid-2019, the company plans to launch a new Pandora-powered channel within its own Sirius XM app, based on their favorite artist, and it will add a new radio channel driven by the latest trends from Pandora's number of likes ("thumbs up") that songs receive within the streaming app.
YouTube Reaches 2 Billion Monthly Users
During Google's fourth quarter earnings call this week, Google CEO Sundar Pichai announced that YouTube now counts almost 2 billion monthly logged-in users - a modest 200 million user increase over the 1.9 billion monthly users that YouTube reported last quarter, according to Fortune. Pichai touted the ever-increasing monetization opportunities that YouTube provides for creators. He added the number of channels with more than 1 million subscribers doubled in 2018, and the number of creators earning between $10,000 and $1 million from YouTube AdSense grew 40% year-over-year. The Social Blade reported that there are upwards of 5,000 channels with at least 1 million subscribers.
Spotify 4Q18 Financial Results: Revenues Up 30%, Premium Subscribers Reach 96 Million
Spotify's latest quarterly financial results cover 4Q18. The streaming service ended the year with 207 million monthly active users (MAUs) including 96 million premium subscribers. Those figures were up by 29% and 36% year-on-year, respectively. Spotify also reported revenues of just under €1.5 billion for 4Q18, up 30% year-on-year. That included a 30% growth for its subscription revenues to €1.32 billion and a 34% growth for its ad-supported revenues to €175 million. Operating profit in the last quarter of the year was €94 million compared to a loss of €87 million in 4Q17. Meanwhile, the company reported a quarterly net profit of €442 million, compared to a loss of €596 million in that year-ago quarter. December also marked the IPO of Tencent Music, which Spotify had a stake in. Spotify noted in its financial release, "For the first time in company history, operating income, net income, and free cash flow were all positive."
Sunrise Records Rescues HMV from Bankruptcy
Doug Putman, owner of the Canadian music retailer Sunrise Records, recently acquired the UK HMV record store chain, saving the latter company from bankruptcy this week. Sunrise took over 70 HMV retail locations across Canada in early 2017, increasing the Sunrise footprint from 12 to 82 stores. As a result, 100 stores and around 1,500 jobs have been saved as well as the core HMV brand. On the other hand, 27 HMV stores will close immediately, causing the loss of 455 jobs. Sunrise and Putnam have been the beneficiaries of the boom in vinyl, selling more than 500,000 vinyl records in 2017 within Sunrise stores, at an average sticker price of $29.99
Top Four Acts in YouTube Artist Chart are Non-English
According to this week's global YouTube artist chart, reported by the worldwide trade body IFPI for Global Release Day (GRD), the top four biggest acts perform non-English language music: Anuel AA (Puerto Rican), Neha Kakkar (Indian), Kumar Sanu (Indian), and Alka Yagnik (Indian). Ariana Grande is currently the only artist in the entire YouTube Top 10 whose first speaking/singing language is English. On Spotify, the biggest non-English language track globally on Spotify's 2018 annual chart was "X" by Nicky Jam and J. Balvin at Number 18. Signs point to India as the next big story in non-English language music's global ascent. Indian artists claim four of the Top Five spots on the current global YouTube most-played artist chart. Around 4.2 billion people are connected to the internet today globally. More than 2 billion of them live in Asia. Meanwhile, an estimated 1.5 billion people around the world speak English and just 360 million of them count it as their first language.
---
Random Ramblings
---
Who is Exploration?
Exploration is proud to be the company of choice to administer much of the world's most important media. Utilizing competent staff and advanced technology, our clients are able to better control their data and collect their money.  
We're writing a free book on how the music business works. Learn more here.
The catalog metadata template offers the minimum viable data needed to collect publishing royalties. Download the .csv file here.
Please feel free to reach out anytime if you have any questions or ideas!
Hope you have a great weekend!

hello@exploration.io
http://exploration.io
Facebook
Twitter
Linkedin
Google+
310-739-5482
171 Pier Ave., #251
Santa Monica, CA 90405