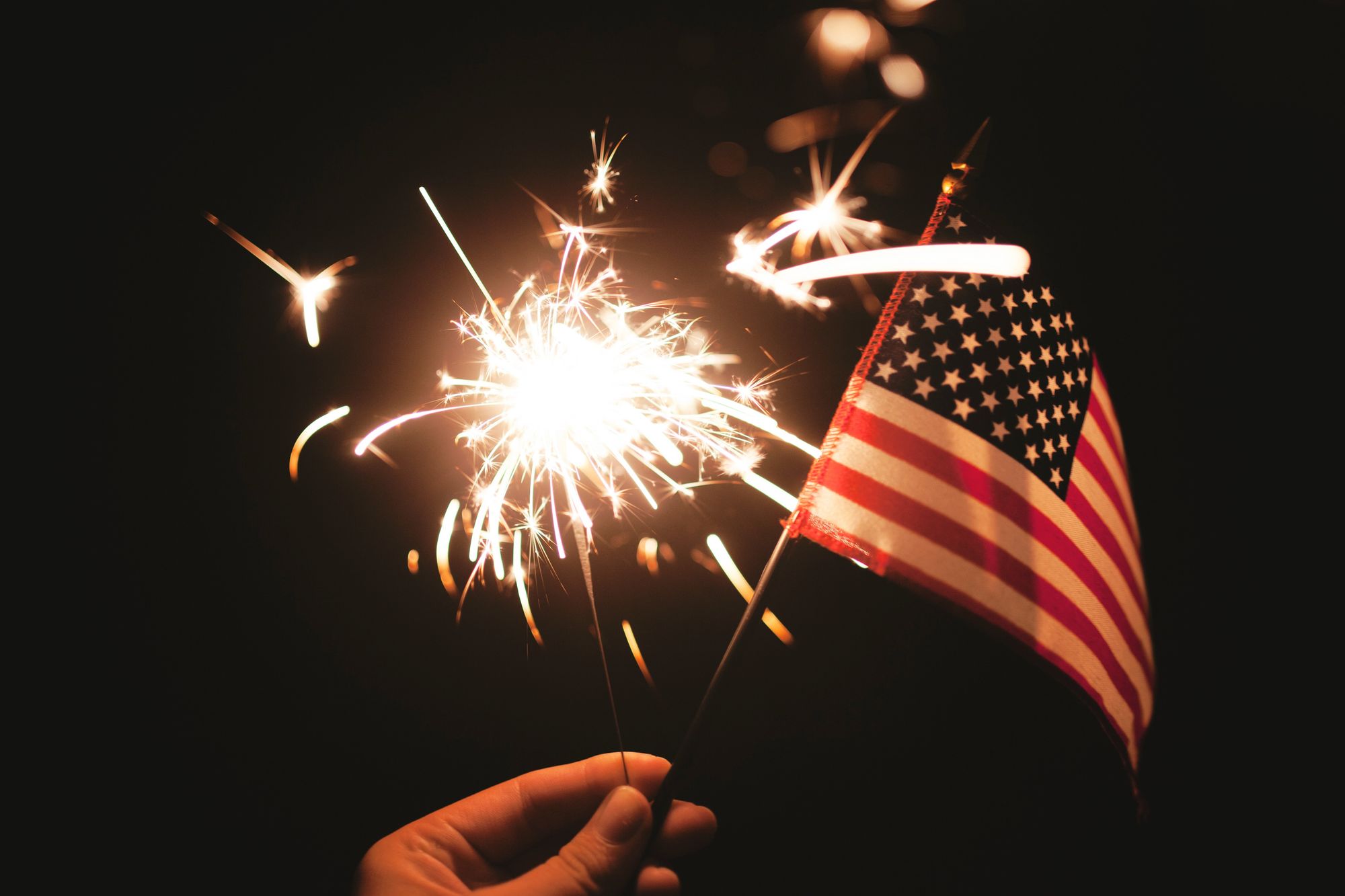 "Music is often the spark that lights the fire of the soul."
Jeffrey Fry
---
Spotify announced earlier this week that it will be ending its direct upload tool for indie artists due to a shift in focus on the development of features and tools that are unique to Spotify like tools for playlist submission, or upgrades to its Spotify for Artists dashboard. The direct upload tool launched in beta in September 2018, allowing US artists to add tracks to Spotify with just a few clicks. The few hundred artists that participated in the beta program are being pointed to other distributors to transition before the shutdown date on July 30, 2019.

American music magazine Rolling Stone has now unveiled five US music charts, after a delay from the planned launch in mid-May. These charts will "auto-populate in almost real-time on a daily basis," according to the company, drawing data from Alpha Data, the company formerly known as BuzzAngle Music. Finalized overviews will also be available at the end of each week.

This week, iHeartMedia announced that the company will begin trading on the NASDAQ Global Select Market as a direct listing on July 18 under the ticker IHRT. The company explored an IPO option by filing an S-1, but subsequently withdrew it, ultimately deciding in favor of a listing. Last year in March, iHeartMedia also filed for Chapter 11 bankruptcy, amassing more than $20 billion in debt. A plan to decrease the amount was implemented and approved by a US court in January 2019, specifically to move from $16.1 billion to $5.75 billion.
Exploration also wishes those who celebrated Independence Day this week a fun and safe holiday here in the US, and we wish all those across the globe a wonderful weekend!
Now, the details...
Compiled by Heidi Seo
---
Exploration Weekly - July 5, 2019
Spotify Announces Shutdown of Direct Upload Tool for Artists
Spotify revealed in an announcement made earlier this week that it will be shutting down its direct upload tool for indie artists. The program was first introduced in beta testing in September 2018, offering US artists an easy way to add tracks and their accompanying metadata to Spotify with just a few clicks. Now, artists have until the end of the month to transition to another distributor. They will also only be paid for streams on their uploaded content through July 2019. Spotify stated that its energies are better focused on the development of features and tools that are unique to Spotify - like tools for playlist submission, or upgrades to its Spotify for Artists dashboard, which is used by more than 300,000 creators. A few hundred artists reportedly uploaded music to the beta, and a few hundred more had been invited to the test, but hadn't yet uploaded. Spotify is pointing artists participating in the beta to other distributors, including preferred partners like DistroKid, CD Baby, and EmuBands. The official date of shutdown will be July 30, 2019, and the final payment will be made on August 28, 2019. The company is additionally sending out emails to the beta participants with discounts on switching to other distributors, which may include either a free first year of service or free first release.
Rolling Stone Unveils New US Music Charts After Delay
Rolling Stone launched its new set of US music charts, after a delay from the planned launch in mid-May, using data from Alpha Data, the company formerly known as BuzzAngle Music. There are a total of five charts, which Rolling Stone says will "auto-populate in almost real-time on a daily basis, with finalised overviews available at the end of each week." This is to combine the weekly cadence of traditional industry charts with the daily rankings that are common within streaming service platforms. The five charts include the Top 100 Songs and the Top 200 Albums, the Artists 500, the Trending 25, and the Breakthrough 25. Recent data shows that Drake is the top artist and "Old Town Road" is the top song at the time of writing.
"Thinking Out Loud" Copyright Case Delayed Due to Pending "Stairway To Heaven" Ruling
The Ed Sheeran vs. Ed Townsend copyright case continues to proceed, but recently, a jury trial planned for September has now been postponed due to the pending outcome of another big song-theft dispute regarding "Stairway To Heaven". In 2016, Sheeran was sued over allegations that his 2014 hit "Thinking Out Loud" lifted "melody, harmony and rhythm compositions" from the Marvin Gaye song "Let's Get It On". The estate of Townsend filed the suit, but a few months earlier, Led Zeppelin had successfully defeated the lawsuit that claimed "Stairway To Heaven" had infringed an earlier song by American artist and songwriter Randy Wolfe, thereby aiding the defence for Sheeran. Then the Ninth Circuit appeals court overturned that ruling last year, concluding that the judge in the original case had made errors. As a result, the case was to be reheard at a district court level, this time "en banc," meaning more judges take part. Louis L. Stanton, the judge overseeing the Ed vs. Ed case, told lawyers to take the summer off, saying he'd regroup everyone as soon as there was a ruling in the "Stairway" case. However, once the Ninth Circuit has ruled on the dispute, Led Zep or the Wolfe estate lawyers might then try to take it to the US Supreme Court. This might, in turn, postpone the Eds case further.
iHeartMedia to Trade as Direct Listing on NASDAQ
iHeartMedia announced this week that on July 18, the company will begin trading on the NASDAQ Global Select Market as a direct listing rather than an initial public offering. It will trade under the ticker IHRT and is scheduled to meet with investors during the week of July 15. iHeart chairman and CEO Bob Pittman stated, "Our listing on the NASDAQ will provide greater liquidity for existing shareholders, allow us to diversify our investor base, and give us improved access to public capital markets in the future." Earlier this year, the radio network filed an S-1 in the context of exploring an IPO option, but ultimately decided in favor of a listing, withdrawing the S-1. iHeartMedia also filed for Chapter 11 bankruptcy in March 2018 after amassing more than $20 billion in debt following a leveraged buyout a decade earlier. Then, in January of this year, a US court approved iHeartMedia's bankruptcy plan, which will cut its debt from $16.1 billion to $5.75 billion. Further to the plan, iHeartMedia and billboard operator Clear Channel Outdoor will also be separated, creating two independent public companies. Chairman and CEO Bob Pittman and Rich Bressler, president, COO and CFO, extended their contracts by four years as well.
APRA AMCOS and PPCA Create "Easy" Public Performance Licensing System
Australian music rights organizations APRA AMCOS and PPCA have launched a new single public performance licensing system, dubbed OneMusic Australia. The joint service provides "easy" access to both company's respective works, sound recordings, and music videos. Users and companies will only have to pay for a single license. With the unveiling of a new website, APRA AMCOS and PPCA listed three reasons why people now require a OneMusic license. First, it shows "your organization" supports Australian songwriters and recording artists. Second, commonwealth legislation requires licenses from music creators. Third, "you" benefit from using Australian music. The website further indicates that music creators "generally" authorize only both organizations to administer their rights. APRA AMCOS deals with composers and music publishers while PPCA deals with recording licenses and record labels. All OneMusic money collected goes straight to both PROs, excluding administration and operational costs, which remain unspecified. APRA AMCOS is also known for pushing forced quotas on streaming services, placing a minimum amount of Australian content, regardless of what audiences demand. According to the licensing system's website, the licensing rate remains "scalable."
Performance Rights Organizations Respond to Market Changes as Competition Increases
Performing-rights organizations (PRO) are beginning to more commonly offer non-recoupable advances to artists lately. Earlier this year, Kendrick Lamar's management team were searching for a deal asking PROs for an advance north of $10 million (with a significant portion non-recoupable, according to industry sources). Months later in April, Lamar's team signed with BMI with terms of the deal undisclosed. In addition, in an email exhibit filed on May 29 in the Central District of Los Angeles Superior Court in a legal dispute between Tom Petty's daughter Adria Petty and his wife Dana Petty, the daughter wrote in a March 5, 2018 email that ASCAP gives out "bonuses every 3 years from 200-500K non recoupable. Just a straight up signing bonus." She further suggested moving the catalog every three years to get the signing bonus. These non-recoupable advances were rare five years ago, but due to increasing competition from SESAC and GMR, they are becoming more common. Sources add that songwriters are also seeking guaranteed payouts of a certain level from PROs, even though they often do not contain a non-recoupable component. Others state that by using advances to retain superstar songwriters, ASCAP and BMI can continue to maintain, and even increase, the rates they charge music users, thereby eventually helping all writers.
Spotify Settles Two Big Copyright Lawsuits Brought by Songwriters
Spotify has settled two big copyright infringement lawsuits over an alleged amount of thousands of song compositions. The two complaints were filed by songwriter Bob Gaudio and publishing administration firm Bluewater Music Services Corporation. Both alleged that the streaming service hadn't fully complied with obligations under Section 115 of the US Copyright Act, which provided a compulsory mechanical license, but only if a "notice of intention" is sent out and payments are made. Around July 2017, Spotify told the US Copyright Office of the difficulty in identifying and locating the co-authors of each of the tens of millions of copyrighted musical works throughout its platform. The company had settled a class action on the issue for $43.45 million. It then joined other tech companies to rally around a plan to end the "notice of intent" process in favor of a database run by a funded Mechanical Licensing Collective (MLC) granting blanket licenses as part of the Music Modernization Act. The recent settlement comes just as the House Judiciary Committee holds a hearing on oversight of the US Copyright Office and updates come as to the development of the formation of the MLC before a July 8 deadline.
Miley Cyrus' "We Can't Stop" Copyright Suit Receives Mixed Ruling
A federal judge recently delivered a mixed ruling on Miley Cyrus' request to dismiss a Jamaican singer-songwriter's $300 million copyright infringement lawsuit over her 2013 single "We Can't Stop". On Friday June 28, US District Judge Lewis Kaplan denied Cyrus' request for an outright dismissal but sharply limited the amount of potential damages she and her co-defendants face. Dancehall artist Michael May (aka Flourgon) filed the original lawsuit in March 2018, claiming that Cyrus had infringed his copyright in the 1988 song "We Run Things" by using its lyric "we run things, things don't run we" repeatedly in "We Can't Stop". In her motion to dismiss the complaint around August 2018, Cyrus and her co-defendants stated that the two songs were not substantially similar, the use of the phrase qualified as fair use, and May was not entitled to statutory damages or attorneys' fees due to a three-year statute of limitations in US copyright law. The judge found that the first two arguments were "without merit". However, he granted the third, ordering that May not be entitled to statutory damages, attorneys' fees and actual damages prior to March 13, 2015 - exactly three years prior to the songwriter's original complaint.
Random Ramblings
---

Who is Exploration?
Exploration is proud to be the company of choice to administer much of the world's most important media. Utilizing competent staff and advanced technology, our clients are able to better control their data and collect their money.
We're writing a free book on how the music business works. Learn more here.
The catalog metadata template offers the minimum viable data needed to collect publishing royalties. Download the .csv file here.
Please feel free to reach out anytime if you have any questions or ideas!
Hope you have a great weekend!

hello@exploration.io
http://exploration.io
Facebook
Twitter
Linkedin
Google+
310-739-5482
171 Pier Ave., #251
Santa Monica, CA 90405