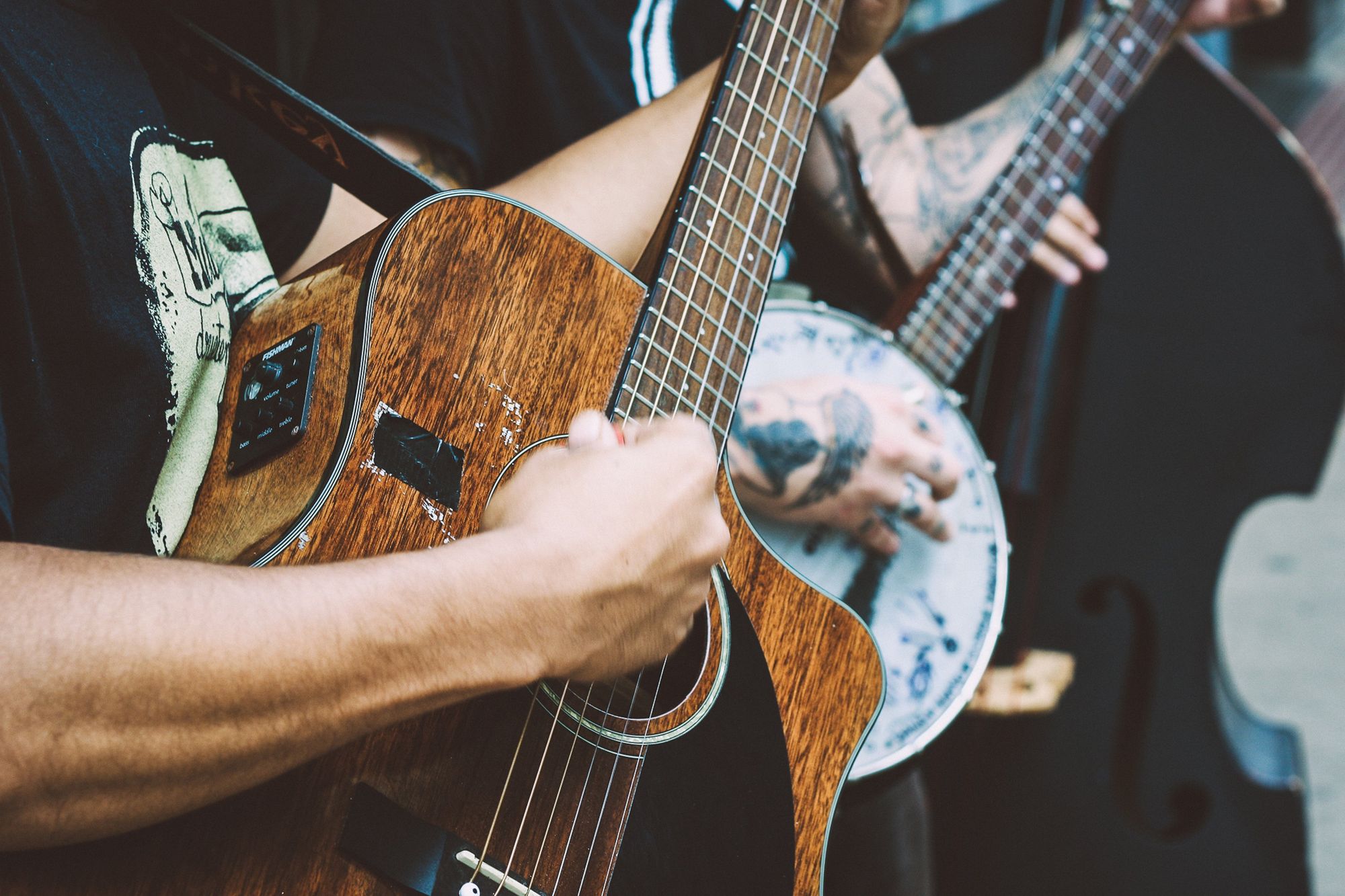 "I am no longer afraid of becoming lost, because the journey back always reveals something new, and that is ultimately good for the artist."
Billy Joel
---
According to a report in Bloomberg, ByteDance, the owner of the TikTok video app, is soon rolling out a paid streaming music service to launch in similar emerging markets that Spotify and Apple Music are also seeking to explore. Licenses have already been secured from Indian music labels T-Series and Times Music, but they have not yet been inked with the three major labels - Sony, Universal, and Warner.

Record labels made a global investment of $5.8 billion in A&R and marketing in 2017, states a new report released by the International Federation of the Phonographic Industry (IFPI). The figure equates to approximately 33.8% of global recorded music revenues, a sharp increase from $4.5 billion of global A&R and marketing investments in 2015, which represented 27% of revenues at that time.

The son of Harold Arlen, whose father wrote famous works like "Over The Rainbow" and "Get Happy," has filed a copyright infringement lawsuit against tech firms like Apple, Amazon, and Google, along with a string of labels, alleging that the works in question were illegitimately distributed by independent labels without a proper mechanical license. The suit further claims that the compulsory license does not even apply to Arlen's works, because the label or distributor that provided the tracks to the digital services does not own or control the original master recording.

Now, the details...
Compiled by Heidi Seo
---
Exploration Weekly - May 24, 2019
ByteDance to Launch Paid Streaming Service
Beijing-based owner of the TikTok video app, ByteDance, is developing a paid streaming music service aimed at the same emerging markets that Spotify and Apple are seeking to explore, according to a report in Bloomberg. The app could be introduced as early as autumn. The company has already secured licenses from the large Indian music labels T-Series and Times Music, although it has not yet struck deals with the three major label groups, Sony, Universal, and Warner. Representatives for ByteDance did not immediately respond to Variety's request for comment. Bloomberg's sources state that the company will attempt to convert some of the app's users into paying customers. It will "include a catalog of songs available on-demand," says Bloomberg's sources, "as well as video, and isn't a clone of Spotify or Apple Music." ByteDance is hoping to use the app to reduce its dependence on advertising and prove the viability of paid streaming services in emerging markets.
IFPI Report: Record Labels Globally Invest $5.8 Billion in A&R and Marketing in 2017
A new report released by the International Federation of the Phonographic Industry (IFPI) states that record labels invested $5.8 billion in A&R and marketing worldwide in 2017. That figure includes a total A&R investment of $4.1 billion and $1.7 billion in marketing costs, equating to approximately 33.8% of global recorded music revenues. In 2015, the IFPI calculated the combined A&R and marketing investment at $4.5 billion, representing 27% of revenues at that time. That figure in 2013 was $4.3 billion. The IFPI further compares A&R to Research and Development (R&D) in other industries, stating that the proportion of record company revenue invested in that area is "higher than virtually any other industry." That comparison is based on figures included in the 2017 EU Industrial R&D Investment Scoreboard, which calculates R&D investments in the auto, biotechnology and aerospace and defense sectors, among others. IFPI chief executive Frances Moore said in a statement, "In today's competitive music market, the role of a record company has never been more relevant. Whilst artists have a myriad of choices in how to develop their career, a record company offers unique, unmatched support."
"Over The Rainbow" Writer's Estate Sues Tech Firms and Labels Over Mechanical Royalties
Apple, Amazon, Google, Pandora, and a list of labels were sued for copyright infringement earlier this month by the son of writer Harold Arlen. Arlen was known to have written famous works like "Over The Rainbow" and "Get Happy". The suit claims that digital music platforms failed to sort out a mechanical rights license to distribute Arlen's songs. In fact, it further argues that in a plethora of cases where the tech giants have been distributing Arlen's work, the compulsory license doesn't even apply. This is because the sound recordings that contain the songs are not legit, in that the label or distributor that provided the tracks to the services does not own or control the original master recording. Numerous independents have allegedly distributed the tracks to the digital services without securing any licenses to exploit the recordings. The tech firms are also held liable, because, according to the lawsuit, they also profit from the unlicensed distribution of Arlen's songs. Any control around reproduction and distribution of pirated music on their platforms could and should additionally be enforced, says the legal filing.
YouTube to Display Abbreviated - And Not Exact - Subscriber Counts in August
YouTube is planning to roll out a revolutionary change to the way that it displays subscriber counts across all platforms in August. The video giant will now only display abbreviated figures rather than showcasing the precise number of subscribers that creators have amassed. This will only affect those channels that have more than 1,000 subscribers, the company explained on its support page, meaning that channels with less than 1,000 subscribers will still see their exact number of subscribers displayed. YouTube will not round up mathematically. So, even if a channel has 4,299 subscribers, for example, it would still only display as "4.2k". For channels with hundreds of thousands or millions of subscribers, the following formats will be used, respectively: "100K" (note the lack of a decimal point) and "1M". Creators will always be able to see their exact subscriber counts in their YouTube Studio dashboards. The company also noted that the changes will only impact subscriber counts, not views, likes, or dislikes.
Flobots Sue Logan Paul for Copyright Infringement Over 2017 Rap Single "No Handlebars"
According to documents filed in the US District Court in California, Colorado rap-rock group Flobots filed a copyright infringement lawsuit against YouTube star Logan Paul over his 2017 single "No Handlebars". The suit further claims that the single "copies prominent, qualitatively and quantitively important, original parts" of Flobots' 2008 single "Handlebars". The group is seeking actual damages in addition to profits "that are attributable to the copyrighted material," an accounting of "all profits, income, receipts, or other benefits" derived by Paul and Maverick Media from "No Handlebars," an injunction barring them from further infringing their copyright and the establishment of a "running royalty on all future exploitations" of the song. Flobots' single peaked at No. 37 on the Billboard Hot 100 and was certified platinum by the RIAA. "No Handlebars" was released on Paul's YouTube channel and social media platforms in 2017 with the music video receiving more than 26 million views in one month, earning Paul and Maverick Media in excess of $1 million from the song. A little while later, Paul removed "No Handlebars" from his YouTube channels, but the suit claims it continues to live elsewhere on the video-sharing website and that Paul and Maverick Media continue to profit from it. A representative for Paul did not respond to a request for comment.
Spotify Launches "Car Thing" Hardware for Drivers
Spotify recently unveiled its first consumer hardware: a voice-controlled speaker for cars that will stream music and podcasts, called "Car Thing". However, the product isn't yet commercial. The speaker is being used for a test in the US with "a small group of invited Spotify Premium users," according to the company. The data on how they use it will be sent back to Spotify to further its understanding of what drivers listen to, which in turn will filter into any future products and features. The company explained in a blog post, "Our focus remains on becoming the world's number one audio platform – not on creating hardware." If Spotify ultimately does create its own hardware for commercial rollout, it will need a reliable supply of first-hand data on how people interact with these devices - hence, Car Thing. "We might do similar voice-specific tests in the future, so don't be surprised if you hear about 'Voice Thing' and 'Home Thing'," states Spotify's blog post. Cars remain one of the heartlands of traditional broadcast-radio listening. Satellite-radio provider SiriusXM is pushing into streaming in the US as well, via its acquisition of Pandora.
Copyright Directive's Italian Translation Says Non-Infringing Material Must Be Blocked
The European Copyright Directive is set to come into force on June 7. Each EU member state is then expected to amend their local copyright law to fall in line with the new directive within two years. It's particularly important that the directive is implemented in a consistent way across the EU, says Reed Smith lawyer Sophie Goossens at the CMU+TGE Digital Dollars Conference earlier this month. Whichever country implements it first will likely influence how it is implemented elsewhere. However, article 13, now article 17, can end up quite differently in Italy due to a simple translation error. The IPKat website stated that in the Italian translation of the directive, a sentence that is meant to ensure that deals between user-upload sites and copyright owners do not impact on non-infringing content actually says the opposite. In English, deals "SHALL NOT result in the prevention of the availability of works … uploaded by users, which do not infringe copyright … including where such works … are covered by an exception or limitation." In Italian, these deals "MUST prevent the availability of works … uploaded by users that do not infringe copyright … even in cases where such works … are subject to an exception or limitation." The erroneous translation may be fixed; otherwise, all legal content on online platforms may be banned.
Jay-Z and Timbaland Sued for Copyright Infringement Over "Paper Chase" Sample
Soul singer Ernie Hines recently sued Shawn "Jay-Z" Carter and Timothy "Timbaland" Mosley for copyright infringement over their use of his 1970 single "Help Me Put Out the Flame (In My Heart)" on two separate songs released in the late 1990s - "Paper Chase" by Jay-Z and "Toe 2 Toe" by Ginuwine. The rapper and producer failed to clear the sample, and it was used without his consent with no financial benefit to him, alleges the suit, which was filed on May 18. Hines is seeking a dollar amount "to be determined by the Court," which he estimates exceeds $2 million, along with interest, attorneys fees and other relief the court "deems just and equitable." Other defendants include Jay-Z's Roc-A-Fella Records, Def Jam Recordings, Universal Music Group, and Sony Music Holdings. Vol. 2… A Hard Knock Life is Jay-Z's best-selling album with more than 5 million copies sold in the U.S. Ginuwine sold over 2 million copies in the U.S. Hines was a gospel singer and later played guitar for acts like Joe Valentine's R&B Pop Band, Big Joe Turner and Lowell Fulsom. He was signed to Stax Records in 1970, and released five of his singles (including "Help Me") and one album, 1972's Electrified, under their We Produce banner.
Random Ramblings
---

Who is Exploration?
Exploration is proud to be the company of choice to administer much of the world's most important media. Utilizing competent staff and advanced technology, our clients are able to better control their data and collect their money.
We're writing a free book on how the music business works. Learn more here.
The catalog metadata template offers the minimum viable data needed to collect publishing royalties. Download the .csv file here.
Please feel free to reach out anytime if you have any questions or ideas!
Hope you have a great weekend!

hello@exploration.io
http://exploration.io
Facebook
Twitter
Linkedin
Google+
310-739-5482
171 Pier Ave., #251
Santa Monica, CA 90405