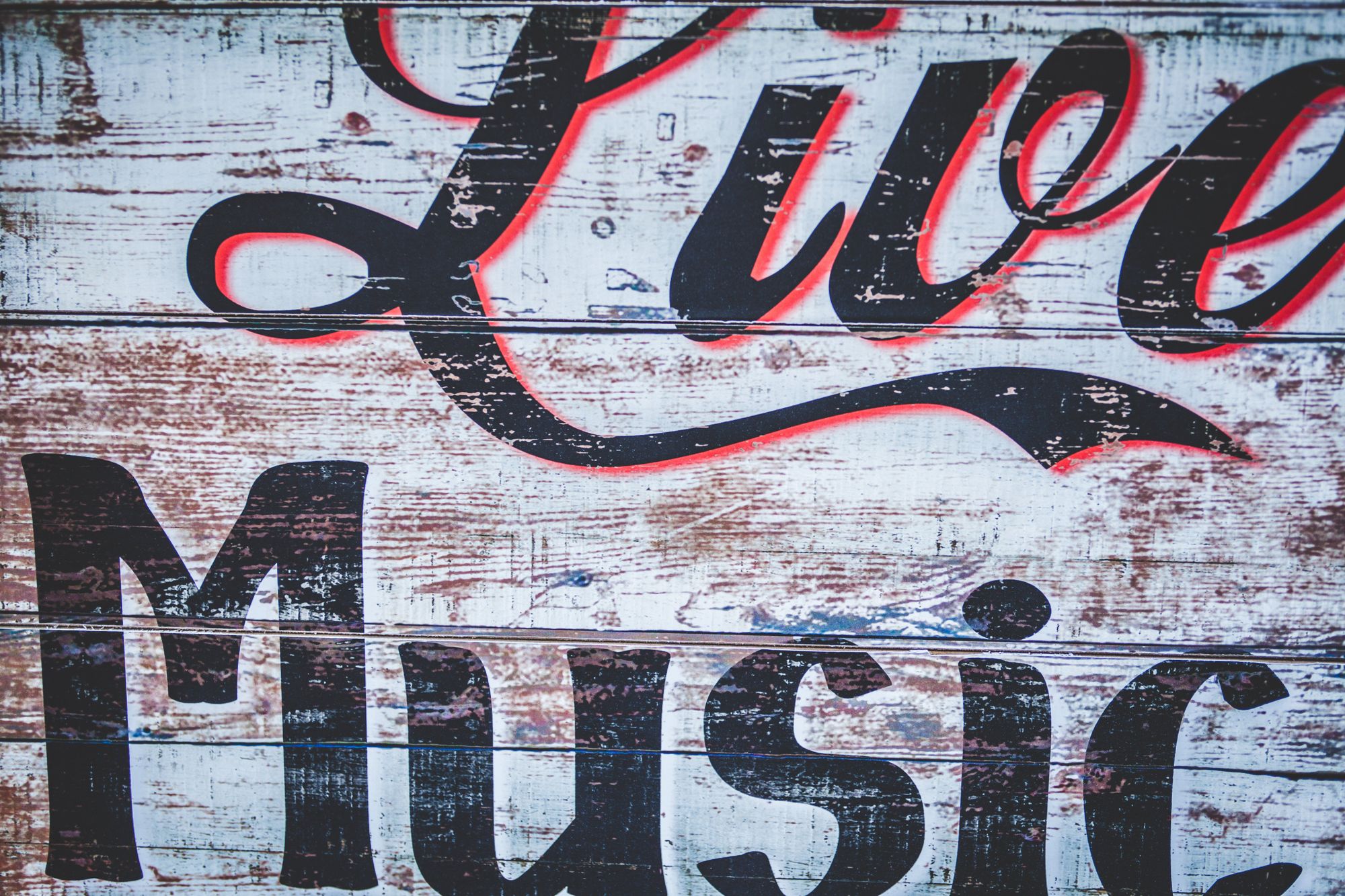 "You've gotta dance like there's nobody watching, Love like you'll never be hurt, Sing like there's nobody listening, And live like it's heaven on earth."
William W. Purkey
---
Earlier this week, SoundCloud CEO Kerry Trainor made an announcement that the company would be releasing a new feature on its platform allowing artists to distribute their music directly to all major streaming services like Spotify and Apple Music. Without charging any distribution fees, the tool will be used by SoundCloud Pro and Pro Unlimited subscribers, and will prompt artists to select from a list of distribution channels and schedule a release date. 100% of earnings from those platforms will be paid back to the creator, according to SoundCloud.
Now valued at $50 billion from a recent report by JPMorgan, Universal Music Group (UMG) is up for sale, and its parent company, Vivendi, is considering "a half-dozen firms", many of which may be investment bank partners, to become strategic buyers of half of the music company. The floor price for the sale is yet to be announced.
And last week, the draft of the European Copyright Directive was finalized and circulated among stakeholders. This led music business representatives like IMPALA, CISAC, and GESAC to sign a letter calling on the EU Council and European Parliament to pass the European Copyright Directive. The full Council and Parliament is yet to announce its final decision on the bill come late March or early April.
Now, the details...
Compiled by Heidi Seo
---
Exploration Weekly - February 22, 2019
SoundCloud Announces New Distribution Tool For Artists
On Tuesday February 19, SoundCloud CEO Kerry Trainor revealed a new feature allowing creators to distribute their music directly to all major streaming services, including Spotify, Apple Music, Amazon Music, and Instagram. The tool will be available on all SoundCloud Pro and Pro Unlimited subscription accounts for artists, and will pass through 100% of earnings from those platforms back to the creator. SoundCloud will take no additional cut, nor will they be charging additional distribution fees. Those who are interested in utilizing the tool must be at least 18 years old, own or control all rights to their original music, have no copyright strikes, and have garnered at least 1,000 plays in the past month. A distribution button will prompt them to select from a list of distribution channels and schedule their release. SoundCloud insists it has no aspirations of acting as a record label, viewing it instead as a "partner" to the traditional industry side. Spotify unveiled something similar in September for its own service, allowing select indie artists to bypass distributors and upload their music directly onto the streaming platform through their Spotify For Artists account.
Universal Music Group Reaches $50 Billion, Vivendi Searches for Potential Buyers
According to JPMorgan, UMG is valued at a "fair value" price tag of €44 billion ($50 billion). It was previously valued at €29 billion ($33 billion) by Deutsche Bank in early January. Media analyst Daniel Kerven describes UMG as "a unique asset" which owns and controls "undermonetized, must-have, global content that is strategic to the tech giants and can't be replicated." Last week, the company recorded a €902 million ($1.07 billion) EBITA in 2018, with total yearly revenues weighing in at €6.023 billion ($7.15 billion). Parent company Vivendi is also busy looking for prospective buyers to acquire 50% of UMG. According to a Reuters report, it is searching for "a half-dozen firms," and due diligence has already begun on investment bank partners with a floor price that is to be set soon. Although JPMorgan stands out as a potential candidate, things are a little complicated as it experienced a fallout between Vivendi and an activist investor over Telecom India last year. Other reportedly potential buyers of UMG include Apple, Liberty Media, Tencent, Alibaba, Verizon, and Google.
Music Industry Reps Call on EU Policymakers to Pass the European Copyright Directive
After circulating the finalized draft of the European Copyright Directive among stakeholders earlier this week, organizations representing indie labels and publishers as well as songwriters and their collecting societies, have published a letter calling on the EU Council and European Parliament to pass the piece of legislation. The music industry experienced contrasting attitudes surrounding the directive in the past, with groups representing labels and publishers saying they wanted it abandoned in regards to last minute edits that were concerning. And artists and songwriters, on the other hand, calling on lawmakers to see the project through to completion. Organizations like IMPALA and the Independent Music Publishers International Forum, collecting society groups CISAC and GESAC, and bodies repping other copyright industries, all signed the letter this week. Trade groups speaking for major record companies and music publishers were not signatories, however. The final version must now be passed by the full Council and Parliament before it becomes law.
Spotify's Acquisition of Gimlet Media and Anchor Totals $343 Million
Early in February, Spotify announced that it was acquiring two podcasting companies - content creation firm Gimlet Media and distribution and analytics service Anchor. Recent news this week confirm the price it cost for Spotify to buy the pair of companies. According to a 20-F SEC filing posted on February 12, Gimlet and Anchor totalled a cost of approximately €300 million, or $343 million. The filing states that Spotify paid the amount "primarily in cash, subject to closing adjustments." Other fiscal announcements include plans to spend between $400 million and $500 million on acquisitions in 2019, including the Anchor and Gimlet buys, which leaves Spotify up to $157 million to spend this year. The company is taking podcasting's potential seriously. "Based on radio industry data," says Spotify CEO Daniel Ek, "we believe it is a safe assumption that, over time, more than 20% of all Spotify listening will be non-music content."
Guest Op-Ed: American Music Licensing Collective Plans to Submit Bid to Form the MLC
A recent op-ed on Billboard written by the American Music Licensing Collective (AMLC) was published this week. The AMLC is one of two announced groups so far planning to submit an application to the US Copyright Office to form the mechanical licensing collective (MLC) that was created by the Music Modernization Act. The MLC will oversee the blanket mechanical license, which will be provided to US digital streaming services, and it will create and maintain a musical works database, resolve ownership and data conflicts, and collect royalty payments from digital services that it will disburse to music composition rights holders. To read more about the AMLC's statements surrounding its bid to manage the MLC, click here.
US Digital Ad Spending to Surpass Traditional in 2019
For the first time, US digital ad spending will exceed traditional ad spending, as reported by eMarketer's latest forecast. By 2023, digital will surpass two-thirds of total media spending. Further details from the forecast include total digital ad spending in the US increasing by 19% to $129.34 billion this year - 54.2% of estimated total US ad spending. Mobile will continue to be dominant, accounting for more than two-thirds of digital ad spending, at $87.06 billion this year. Amazon, in particular, will see its US ad business grow more than 50% this year and its share of the US digital ad market will swell to 8.8% in 2019. On the other hand, directories, such as the Yellow Pages, will decrease by 19%, and traditional print (newspapers and magazines) spending will drop nearly 18% this year. Overall, traditional ad spending's share in the US will reportedly drop to 45.8%, from 51.4% last year. In addition, TV ad spending will decline 2.2% to $70.83 billion due to a lack of any election or big events this year.
Tencent Music Makes Investment in Streaming Service Douban FM
According to reports by Shanghai-based publication The Paper and sister publication Sixth Tone, Tencent Music Entertainment (TME) is making a "strategic investment" in streaming service Douban FM in the form of song copyrights, "rather than actual money," therefore trading its music library for equity. Douban also announced the news in a statement this week (February 20), naming Yuxin Capital as an investor. Per the statement, Douban FM will "cooperate with Tencent Music Entertainment Group in copyright and products" to facilitate an upgrade to its brand and the launch of a new v.6 version of the platform. TME houses three of China's leading music streaming services: QQ Music, Kugou, and Kuwo. The company began trading on the New York Stock Exchange under the symbol TME on December 12, raising around $1.1 billion, having offered 82 million shares at $13. Its stock closed at $17.18 a share on February 20. Douban FM, meanwhile, launched in 2009 as one of the first music streaming services in China.
US Copyright Office Refuses to Register The Carlton Dance as a Copyright
The copyright registration for The Carlton by Alfonso Ribeiro was refused, according to correspondence with the California Office's Performing Arts Division, stating that the choreographic work Ribeiro is attempting to copyright is just a "simple dance routine." The dance became famous after Ribeiro's character Carlton performed the moves in an episode of The Fresh Prince of Bel-Air. Ribeiro's lawsuits are against two major game publishers, Epic Games and Take-Two Games, for featuring an emote similar to The Carlton in Fortnite and NBA 2K. The dismissal brief points to evidence that the dance was created for a nationally syndicated TV show, and therefore NBC owns the dance rights, if there are any. "We question whether the application names the correct author or authors for this work," reads the letter.
Judge Recommends to Deny Motion to Dismiss "We Can't Stop" Lawsuit
A US Magistrate Judge recommended that district judge Lewis Kaplan deny Miley Cyrus' motion to dismiss the copyright infringement lawsuit around the track, "We Can't Stop." In March 2018, Michael May sued Cyrus, claiming her song infringes his, which is called "We Run Things." The phrase "we run things, things don't run we" is in dispute whether it is protectable and whether Cyrus' track was a fair use. In August, Cyrus moved to dismiss May's complaint, asking the court to rule that he can't recover statutory damages or attorneys' fees because of the three-year statute of limitations. She also added the phrase isn't original enough to warrant copyright protection, and the works aren't substantially similar. Even if infringement were established, incorporating the lyrics is a fair use. The motion has been recommended to be denied by the US Magistrate Judge, but according to him, Cyrus may actually prevail. He noted that a preliminary analysis of the fair-use factors strongly indicate a finding in Cyrus' favor. However, he stated, "Those determinations...must await summary judgment."
---
Random Ramblings
---
Who is Exploration?
Exploration is proud to be the company of choice to administer much of the world's most important media. Utilizing competent staff and advanced technology, our clients are able to better control their data and collect their money.  
We're writing a free book on how the music business works. Learn more here.
The catalog metadata template offers the minimum viable data needed to collect publishing royalties. Download the .csv file here.
Please feel free to reach out anytime if you have any questions or ideas!
Hope you have a great weekend!

hello@exploration.io
http://exploration.io
Facebook
Twitter
Linkedin
Google+
310-739-5482
171 Pier Ave., #251
Santa Monica, CA 90405