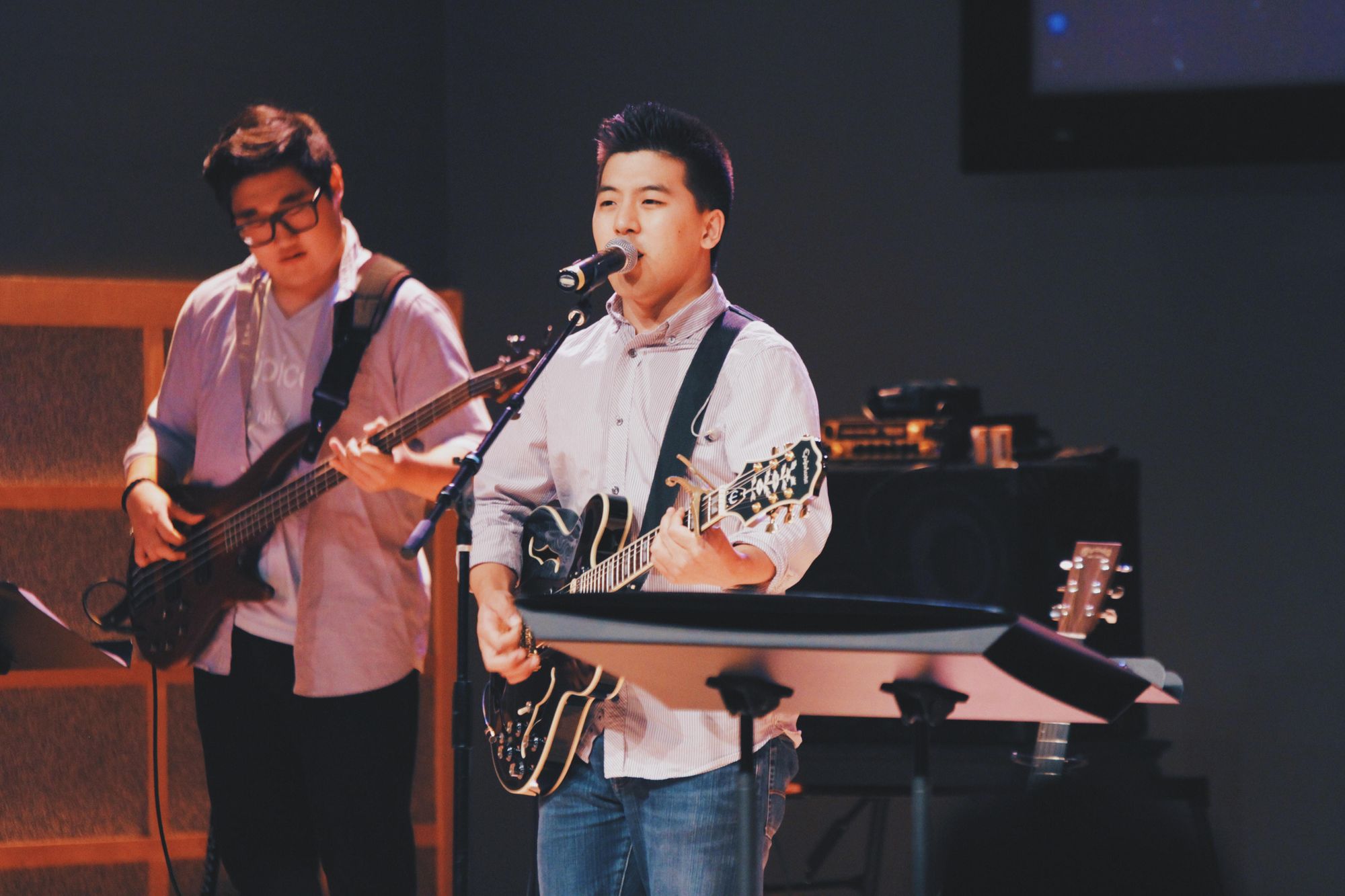 "None of us knows what might happen even the next minute, yet still we go forward. Because we trust. Because we have Faith."

Paulo Coelho, Brida

---
SoundCloud announced a new "fan-powered" model of distributing royalties this week. Each listener's subscription or advertising revenue would be distributed among the artists that they listen to, rather than their plays being piled into a collective pool. The service is expected to benefit its artists based on this new model beginning on April 1 2021.

Jack Dorsey's mobile payments firm Square has recently acquired a majority stake in Jay-Z's music streaming service Tidal for $297 million, according to an announcement made on March 4. Tidal currently holds approximately 70 million songs and 25,000 videos to listeners in 56 countries. The acquisition is expected to close in the second quarter of 2021.

US music industry revenue increased 9.2% to $12.15 billion in 2020 from the prior year's $11.13 billion total, based on figures released in the RIAA's year-end revenue report on February 26. Streaming particularly increased by 13.4% from 2019, accounting for 82.9% of total US revenue. This marks the fifth consecutive year of growth for the music industry.

What is an IPI/CAE number? It is an international identification number assigned to songwriters and publishers to uniquely identify rights holders. This is a separate number from the BMI account number. Click below to learn more in our weekly "Music Industry - 5 Mins or Less" video series, featuring our very own co-founder and COO Rene Merideth!



In this newsletter:

Now, the details...
Compiled by Heidi Seo
---
Exploration Weekly - March 5, 2021
SoundCloud Introduces "Fan-Powered" Royalties

In what may be the first move of its kind in the music-streaming world, SoundCloud has introduced what it describes as "fan-powered royalties, a more equitable and transparent way for emerging and independent artists to earn money on SoundCloud." In other words, each listener's subscription or advertising revenue is distributed among the artists that they listen to, rather than their plays being piled into a collective pool. The announcement continues, "Fan-powered royalties level the playing field for independent artists by tying payouts to fandom. Artists are now better equipped to grow their careers by forging deeper connections with their most dedicated fans; and, in turn, fans can directly influence how their favorite artists are paid." The nearly 100,000 independent artists monetizing directly on SoundCloud through SoundCloud Premier, Repost by SoundCloud, or Repost Select will benefit from this new model beginning on April 1 2021. The roll-out of fan-powered royalties is backed by an extensive artist education campaign and direct, ongoing outreach with the independent artist community and industry partners.

Square Acquires Majority Stake in Jay-Z's Tidal for $297 Million

Mobile payments firm Square, run by Jack Dorsey, has agreed to acquire a majority stake in Jay-Z's music streaming service Tidal for $297 million, the companies announced March 4. Through the deal, Jay-Z and Tidal's other artist shareholders - including Beyoncé, Madonna and Rihanna - will continue to own their piece of the business, which will operate as an independent division within Square. The San Francisco-based financial services company behind the Cash App might seem an odd partner for Tidal, but the companies are positioning the deal as a natural extension of the work that Square already does with small businesses. "We see a real connection to considering artists as entrepreneurs, as CEOs of their own business life, not just the biggest musicians in the world," says Square hardware lead Jesse Dorogusker, who will serve as the interim lead of Tidal after the deal closes. Today, Tidal offers 70 million songs and 25,000 videos to listeners in 56 countries. Square expects the acquisition to close in the second quarter and have no material impact on its consolidated revenue or gross profit in 2021.

US Recorded Music Revenue Surpassed $12 Billion in 2020: RIAA

The US music industry showed its fifth consecutive year of growth as revenue increased 9.2% to $12.15 billion in 2020 from the prior year's $11.13 billion total, according to the RIAA's year-end revenue report released February 26. Streaming continues to drive growth, posting a 13.4% increase from 2019. As a percentage of total US revenue, streaming accounted for 82.9% in 2020, versus 79.8% in 2019. Paid subscription on-demand streaming from services like Spotify and Apple grew 25% to 75.5 million subscribers from the prior year's total count of 60.4 million subscribers. Looking within streaming on a revenue basis, paid subscription revenue grew at a 14.6% clip to $7 billion, up from 2019's $6.12 billion, while limited-tier paid services, like Amazon Prime and Pandora Plus, grew 13.4% to $723.6 million from 2019's $638.2 million. Meanwhile, ad-supported streaming, such as YouTube and Spotify's free tier, totaled $1.18 billion, up 16.8% from the prior year's $1.01 billion. The RIAA estimates that the US music industry contributes $170 billion toward the country's gross domestic product, supporting 2.5 million jobs.

Smaller Independents and Artists Direct Grew Fastest in 2020

According to company reports and MIDiA research, independents as a whole grew market share in 2020 from 29.7% to 31.1%. In 2018, the figure was 28.3%. That is nearly three whole points of market share gained. To drive such big shifts in market share in a fast growing market like streaming, big revenue growth is needed. The Spotify figures would suggest that majors grew by 14%, Merlin was down by 3%, artists direct were up by 28% and non-Merlin independents were up by 49%. As in 2019, artists direct and non-Merlin independents were the big winners. These two segments represent the new vanguard of streaming-era music strategy, entities that have learned how to use their smaller scale to be agile and play to the unique rhythms of streaming in a way that bigger, more established companies have not.

Apple Music Launches Songwriter Spotlight "Behind The Songs"

Apple Music is rolling out a new hub called Behind The Songs, specifically created to spotlight songwriters, producers, publishers and session musicians. It will be centered on two Apple Music playlist brands, Songbook and Behind The Boards, as well as editorial features and promotions and original content like its Lyrics To Live By and Song Stories video series. The hub, which is searchable in Apple Music, is broken out into radio shows - like Deep Hidden Meaning Radio, hosted by Nile Rodgers - as well as playlists that focus on individual producers and songwriters, artists who also write their own songs, and ones that focus on the work of session musicians, who are often unheralded and uncredited in their work. Apple also has a partnership with the U.K. songwriter/composer body The Ivors Academy, for which Behind The Songs will serve as the home.

Germany's Recorded Music Revenues Grew 9% to $2 Billion Last Year, Thanks to Streaming's Lockdown Boom

According to figures reported by local industry body BVMI, Germany's revenues from physical music sales and streaming grew 9% year-on-year to €1.79 billion (approximately $2.02 billion) in 2020 on a retail basis. A good three quarters of Germany's revenues in the year (71.5%) came from digital music. Audio streaming in particular boomed during lockdown in Germany - the world's fourth biggest recorded music market (after the US, Japan and the UK) - growing 24.6% year-on-year. In 2020, revenue generated by the likes of Spotify, Apple Music and other music streaming services in Germany hit €1.13 billion $1.27 billion). Audio streaming's share of total revenues in 2020 was 63.4% (it was 55.1% in 2019).


Random Ramblings
---
Who is Exploration?

Exploration is proud to be the company of choice to administer much of the world's most important media. Utilizing competent staff and advanced technology, our clients are able to better control their data and collect their money.

We're writing a free book on how the music business works. Learn more here.

The catalog metadata template offers the minimum viable data needed to collect publishing royalties. Download the .csv file here.

To see who is collecting your royalties, request a free copyright audit here!

Please feel free to reach out anytime if you have any questions or ideas!

Hope you have a great weekend!

hello@exploration.io
http://exploration.io
Facebook
Twitter
Linkedin
Google+
310-739-5482
171 Pier Ave., #251
Santa Monica, CA 90405