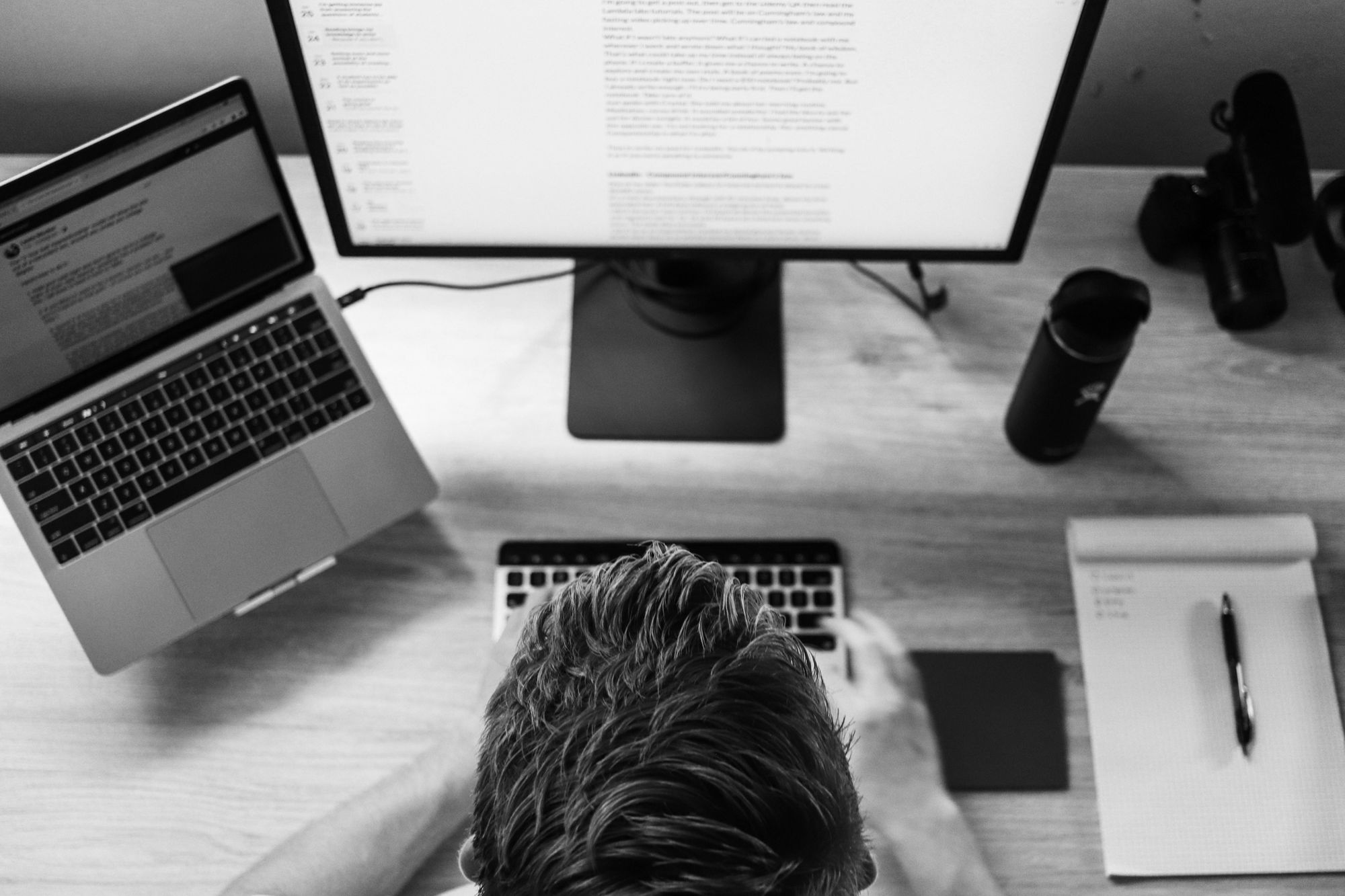 "You can't stop the future
You can't rewind the past
The only way to learn the secret
...is to press play."

Jay Asher
---
Exploration would like to welcome you to stop by and say hello during our open office hours today from 10:00 AM to 12:00 PM PST on Google Hangouts Meet. We would be thrilled to meet you and answer any questions that you might have. Please join us at the link here or at the phone number (US) ‪+1 347-450-6962‬. PIN: ‪959 360 118 4047#‬

If you may have missed our last webinar a week ago, please feel free to watch the recorded session led by our co-founder and CEO Aaron Davis below, discussing the various options available that may help benefit your catalog.



Universal Music Group parent Vivendi recently announced that Tencent Holdings, along with a consortium of backers, now owns 10% of UMG, valuing the company at around $33.7 billion and the deal at approximately $3.37 billion.

According to a report, week two of the US economic shutdown showed that overall streams were down to 24.32 billion, a 0.5% decline from the previous week's total of 24.45 billion. On the other hand, overall on-demand streams are still up 19.7%, year-to-date. Video additionally showed an increase this week, up 3.7% from the prior week.

Short-form video app TikTok has signed "short-term" deals with the three major labels - Universal Music Group, Warner Music Group, and Sony Music. The agreements last shorter than the usual 18-24 months. YouTube is also reportedly in the works of building a new feature called "Shorts," similar to TikTok, that will include brief videos posted by users.

In this newsletter:
Now, the details...
Compiled by Heidi Seo
---
Exploration Weekly - April 3, 2020
Done Deal: Tencent-Led Consortium Completes $3.4 Billion Acquisition of 10% of Universal Music Group

Tencent Holdings, along with a consortium of backers, now proudly owns 10% of Universal Music Group. The announcement of the deal was made by UMG parent Vivendi on March 31, exactly three months after the contractual agreement of the acquisition was announced (December 31). According to the deal, Universal Music Group is given an implied Enterprise Value of €30 billion, which is at last year's annual exchange rate, worth $33.7 billion. This also means the Tencent-led consortium has acquired its 10% for €3 billion, or approximately $3.37 billion. The group is allowed to acquire a further 10% in UMG at the same price by January 15, 2021.

Coronavirus Listener Data: Video Still Rules, While Audio Streams Start to Trickle Back

Overall streams during week two of the US economic shutdown were down to 24.32 billion, a 0.5% decline from the prior week's total of 24.45 billion. Audio streams fell 3.2% to 14.545 billion, showing a slowdown after the prior week's sharp 9% decline. Overall on-demand streams are still up 19.7% to 267.75 billion, year-to-date. Video remains the one true bright spot. Video posted another increase this week, up 3.7% to 9.776 billion, from the prior week, when video rocketed up 6.9% to a total of 9.426 billion. Year to date, video streams are up 28.6% to 63.47 billion from the total of 49.35 billion for the same time period in 2019.

TikTok Signs Short-Term Licenses as YouTube Preps a Rival

According to Billboard, social app TikTok has signed "short-term" deals with all three major labels: "notably shorter than the 18-24 month agreements that labels usually strike with technology companies – in part so that the rapidly developing social network and the major labels can continue to negotiate the finer points of longer-term deals". The news arrives as tech site The Information recently reported YouTube is working on a new feature called "Shorts" that will "include a feed of brief videos posted by users inside the Google-owned app and will take advantage of the video service's catalog of licensed music, songs from which will be available to use as soundtracks for the videos created by users."

Judge Allows Musicians to Move Forward in Suit Aimed at Reclaiming Rights

A New York federal judge decided on Tuesday that musicians in a putative class action lawsuit are able to move forward when terminating copyright grants to publishers. The case was brought in February 2019 by John Waite and Joe Ely, musicians who alleged that Universal Music Group routinely and systematically refused to honor termination notices. Under Section 203 of the Copyright Act of 1976, authors can reclaim rights to works after 35 years. This has given artists and musicians more termination power to negotiate better royalty rates. US District Court Judge Lewis Kaplan came to the conclusion that the musicians can now indeed sue after deciding that they're really making an infringement claim. The US Supreme Court has made it clear that copyright plaintiffs may sue anytime within three years of an infringement.

Alphabet Analyst Says Coronavirus Crisis Could Boost YouTube, Other Premium Services

According to BMO Capital Markets analyst Daniel Salmon, more consumers would amid the coronavirus crisis look at paying for Alphabet's subscription services, such as YouTube Premium. "As consumers seek alternative forms of entertainment within the confines of their homes, they are likely to increasingly consider subscription products offered by Google, including YouTube Premium, YouTube Premium Music, and YouTube TV," he wrote in a report whose title included the comment: "We See Relative Outperformance Upon Rebound." Salmon upgraded his rating on the technology giant's shares from "market perform" to "outperform" after "a historic sell-off" that has seen the stock drop from a 52-week high above $1.530 in February to a 52-week low of $1,008.87 last week. He left his price target on the stock at $1,400.

YouTube Music App Now Displays Lyrics on iOS and Android

YouTube Music now displays lyrics to listeners on the iOS and Android apps. By tapping the "i" button while a song is playing, users can see the lyrics. Other platforms like Apple Music and Spotify also showcase lyrics to listeners. On YouTube Music, all lyrics are static, so you have to scroll through them manually. In addition, while YouTube Music lyrics are available for some songs, not all songs have the option. LyricFind is still the main partner for powering YouTube Music's lyrics. This new feature is only available in the YouTube Music mobile app, not the web player, which the company says will come "soon".


Random Ramblings
---
Who is Exploration?

Exploration is proud to be the company of choice to administer much of the world's most important media. Utilizing competent staff and advanced technology, our clients are able to better control their data and collect their money.

We're writing a free book on how the music business works. Learn more here.

The catalog metadata template offers the minimum viable data needed to collect publishing royalties. Download the .csv file here.

To see who is collecting your royalties, request a free copyright audit here!

Please feel free to reach out anytime if you have any questions or ideas!

Hope you have a great weekend!

hello@exploration.io
http://exploration.io
Facebook
Twitter
Linkedin
Google+
310-739-5482
171 Pier Ave., #251
Santa Monica, CA 90405