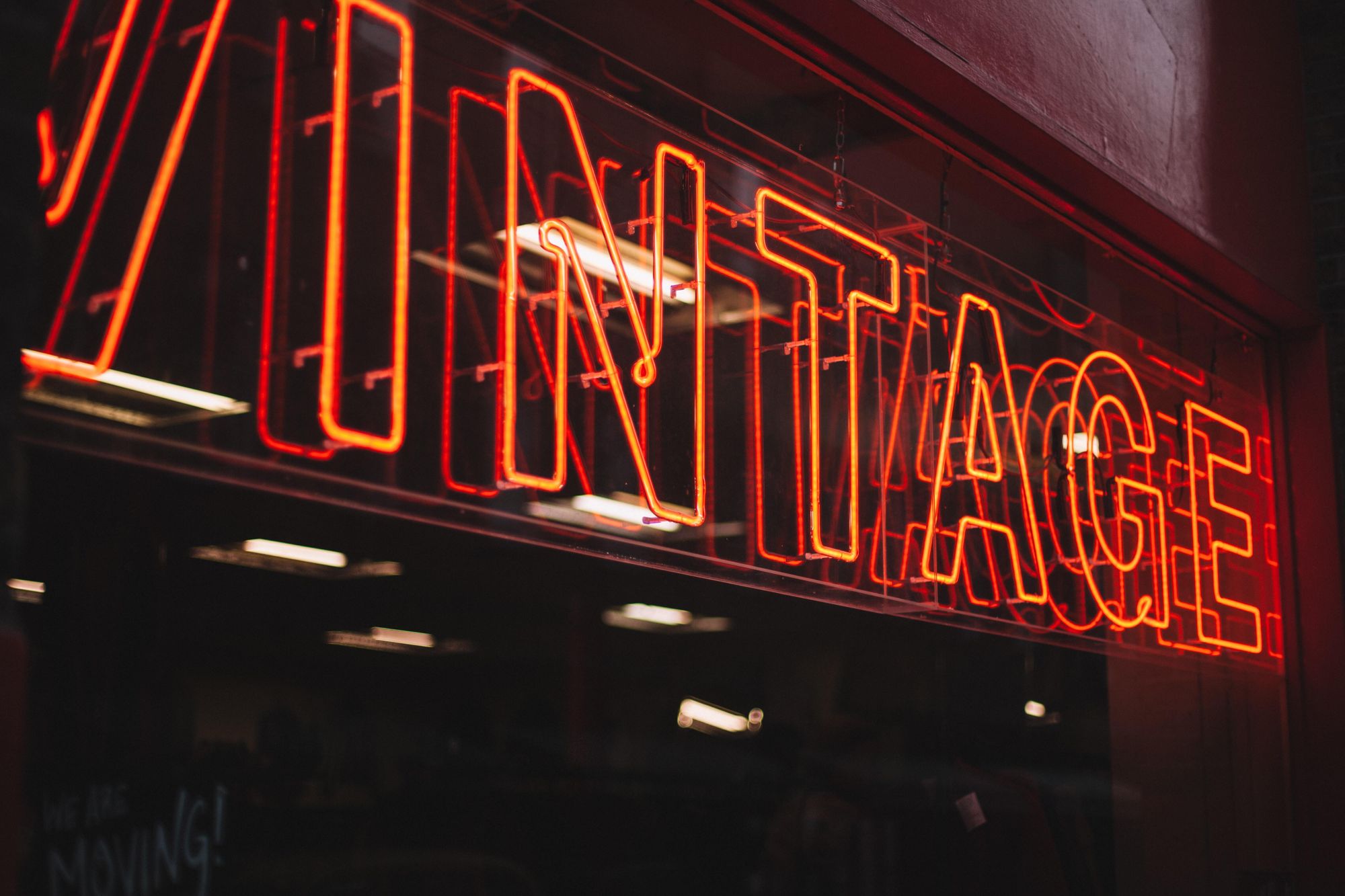 "The Artist always has the masters in his eyes."

Ralph Waldo Emerson

---
The NMPA filed a new copyright infringement lawsuit against online-game company Roblox, alleging the platform allows unauthorized use of songs without paying rights holders. They are seeking monetary damages of at least $200 million. Roblox responded back on Thursday, saying that the lawsuit misunderstands how it operates.

On June 8, members of the American Law Institute (ALI) voted on a part of its "restatement" of US copyright law. Music creator advocacy organizations like Songwriters of North America (SONA) and Black Music Action Coalition wrote a letter urging them to vote against it, voicing their concerns that the new changes may "diminish the rights of creators".

YouTube Shorts rolled out globally in the UK, Canada, and Latin America with a crucial new feature that allows creators to sample and repurpose audio from existing YouTube videos. Before the update, creators were only able to sample audio from other Shorts videos, and pull songs from YouTube's licensed music library.


In this newsletter:

Now, the details...
Compiled by Heidi Seo
---
Exploration Weekly - June 11, 2021
Roblox Responds to Music Publishers $200 Million Copyright-Infringement Lawsuit

On Wednesday, the NMPA sued online-game company Roblox seeking monetary damages of at least $200 million, alleging the platform allows rampant unauthorized use of songs without paying songwriters or copyright holders. Roblox, in a statement Thursday, said, "We are surprised and disappointed by this lawsuit which represents a fundamental misunderstanding of how the Roblox platform operates, and will defend Roblox vigorously as we work to achieve a fair resolution." The company also claimed that it "expeditiously" responds to valid Digital Millennium Copyright Act (DMCA) takedown requests and takes action against repeat offenders. The NMPA alleged in its complaint that Roblox turns a blind eye toward illegal music usage on its game platform. Roblox employs more than 1,000 human moderators to "extensively pre-screen and review each and every audio file uploaded," according to the lawsuit.

"Going to Get Ugly": Advocates Sound the Alarm Ahead of Copyright "Restatement" Vote

Members of the American Law Institute (ALI) voted on June 8 on another part of its 'restatement' of copyright law, with serious implications for creators. Music creator advocacy organizations are gearing up for battle against the American Law Institute's "restatement" of U.S. copyright law, with several signing on to a new letter urging ALI members to vote against it. On June 8, several sections of the copyright Restatement pertaining to issues including fixation (how a work must be "fixed" in a tangible medium to get protection) and joint authorship went up for a vote in front of the full ALI membership for the first time. Organizations like Songwriters of North America (SONA) and Black Music Action Coalition are concerned that the Restatement creates a set of "black letter" rules for copyright, which they argue are "consistently oriented to diminish the rights of creators" and "harmful to those who depend upon copyright for a living." This battle began boiling over in January 2018, when Acting U.S. Register of Copyrights Karyn Temple Claggett wrote her own letter to the organization imploring it to reconsider the Restatement project.

YouTube "Shorts" to Let Creators Repurpose Audio from Existing YouTube Videos Amid Global Rollout

YouTube Shorts is rolling out globally with a crucial new feature that will enable creators to sample and repurpose audio from existing YouTube videos. Shorts is now launching in the U.K., Canada, and Latin America, The Verge reports — including Argentina, Brazil, Chile, Mexico, Colombia, Peru, and Venezuela. Currently, creators can sample audio from other Shorts videos, and pull songs from YouTube's licensed music library. Going forward, however, users will be able to tap a new 'Create' button in the YouTube app — below videos and beside the 'like' and 'dislike' buttons — in order to sample an audio cut from the above video for their Shorts. At the same time, The Verge reports, Shorts viewers can tap on the audio track in order to go back to the YouTube video from which it was derived — thus providing an incentive for creators as a potential traffic driver.

Confirmed: 10% of Universal Set To Be Sold To Pershing Square SPAC in $4 Billion "Iconic Transaction"

New York-based Pershing Square Tontine Holdings (PSTH) confirmed on June 4 that it's in discussions to acquire 10% of Universal Music Group (UMG) for approximately $4 billion. NYSE-listed PSTH is a special purpose acquisition company (SPAC) affiliated with Pershing Square Holdings, and is led by CEO Bill Ackman. Pershing Square and Vivendi both confirm that the proposed transaction would represent an enterprise value for UMG of €35 billion ($42.4 billion at current exchange rates). Unlike most SPAC business combinations, PSTH and UMG will not combine into one company following the transaction.

Music Publishing Revenue Topped $4B in 2020, Says NMPA

The U.S. music publishing industry registered a 9.6% revenue increase to $4.077 billion in 2020, up from $3.72 billion in 2019, according to the NMPA's annual meeting this week. Surprisingly, within that, performance collections grew 7.92% to $2.1 billion from $1.945 billion in 2019. Both growth percentages were slightly down from the increases posted in between 2019 and 2018. Synchronization revenue grew 13% to $954 million from $844 million in 2019. Mechanical licensing, fueled by streaming, enjoyed robust growth of 19.5% to $823.5 million and was up from $689.3 million. That's increased growth from the 17.6% gain mechanical showed over 2018 when its licenses generated $586.1 million. It wasn't all good news, however: Other licensing income streams fell 17.1% to just under $200 million from $241 million in the prior year. As a percentage of revenue for 2020, the breakout was as follows: 51.5% performance, 23.4% synch, 20.2% mechanical and 4.9% other.

Apple Music Rolls Out Spatial and Lossless Audio

Last month Apple Music announced that it was adding both Lossless Audio and Spatial Audio with support for Dolby Atmos, all bundled in free of charge with its $9.99-per-month streaming subscription. Now, the two formats, which the company describes as "the next generation of sound" have been officially rolled out. Spatial Audio delivers a surround sound experience to the listener, so that it sounds as if the different parts of the music are coming from all directions around you. According to Apple, mixing a track in Spatial Audio lets artists create immersive audio experiences "with true multidimensional sound". In addition, Apple Music is making its catalog of more than 75 million songs available to subscribers in Lossless Audio. What this means, according to Apple, is that listeners will be able to hear songs "exactly the way the artists created them in the studio". Lossless Audio will consume significantly more data than lower-quality formats, however.

TikTok Grows in UK, Adults Spent More Time Online Amid Pandemic Than Rest of Europe: Study

U.K. adults spent more time online in 2020 amid the coronavirus pandemic than people in other European countries, with short-form video platform TikTok experiencing particularly big user gains, according to media and communications regulator Ofcom. In a report on Wednesday, it said adults in Britain spent 217 minutes, more than three-and-a-half hours, online each day in 2020. Its research included web usage on desktops, smartphones and tablets. The average time U.K. adults spent online was more than an hour longer than grown-ups spent online in Germany and France and 30 minutes more than people in Spain. Social video sites and apps were used by 97% of U.K. adult Internet users, Ofcom found. "Young adults are particularly heavy users of social video platforms, with 18-24-year-olds spending an average of 1 hour 16 minutes per day on YouTube in September 2020 – an increase of 11 minutes since 2019." TikTok experienced "huge growth" during the pandemic – from 3 million U.K. adult visitors in September 2019 to 14 million in March 2021.

Drake, Shania Twain & More Petition to Change Canadian Copyright Law

Drake and Shania Twain are among the Canadian artists who have joined the Songwriters Association of Canada in petitioning Prime Minister Justin Trudeau and other government figures to change the country's copyright law to give more power to artists and songwriters. Their proposed change would let creators and their families regain ownership of their copyrights 25 years after the date of transfer, instead of 25 years after the creator's death, as currently specified in the country's copyright act. The letter dated June 2 notes that early in their careers, artists and songwriters are often pressured into signing away some of their rights, "thus denying creators, their families and their children the opportunity to reap fair rewards from their creative works later in life." It also notes that in the U.S., copyright law has been revised to let creators terminate and re-claim rights after 35 years from the date of transfer -- a provision known as the right of reversion -- while the EU is presently considering rules to ensure similar fairness.


Random Ramblings
---
Who is Exploration?

Exploration is proud to be the company of choice to administer much of the world's most important media. Utilizing competent staff and advanced technology, our clients are able to better control their data and collect their money.

We're writing a free book on how the music business works. Learn more here.

The catalog metadata template offers the minimum viable data needed to collect publishing royalties. Download the file here.

To see who is collecting your royalties, request a free copyright audit here!

Please feel free to reach out anytime if you have any questions or ideas!

Hope you have a great weekend!

hello@exploration.io
http://exploration.io
Facebook
Twitter
Linkedin
Google+
310-739-5482
171 Pier Ave., #251
Santa Monica, CA 90405