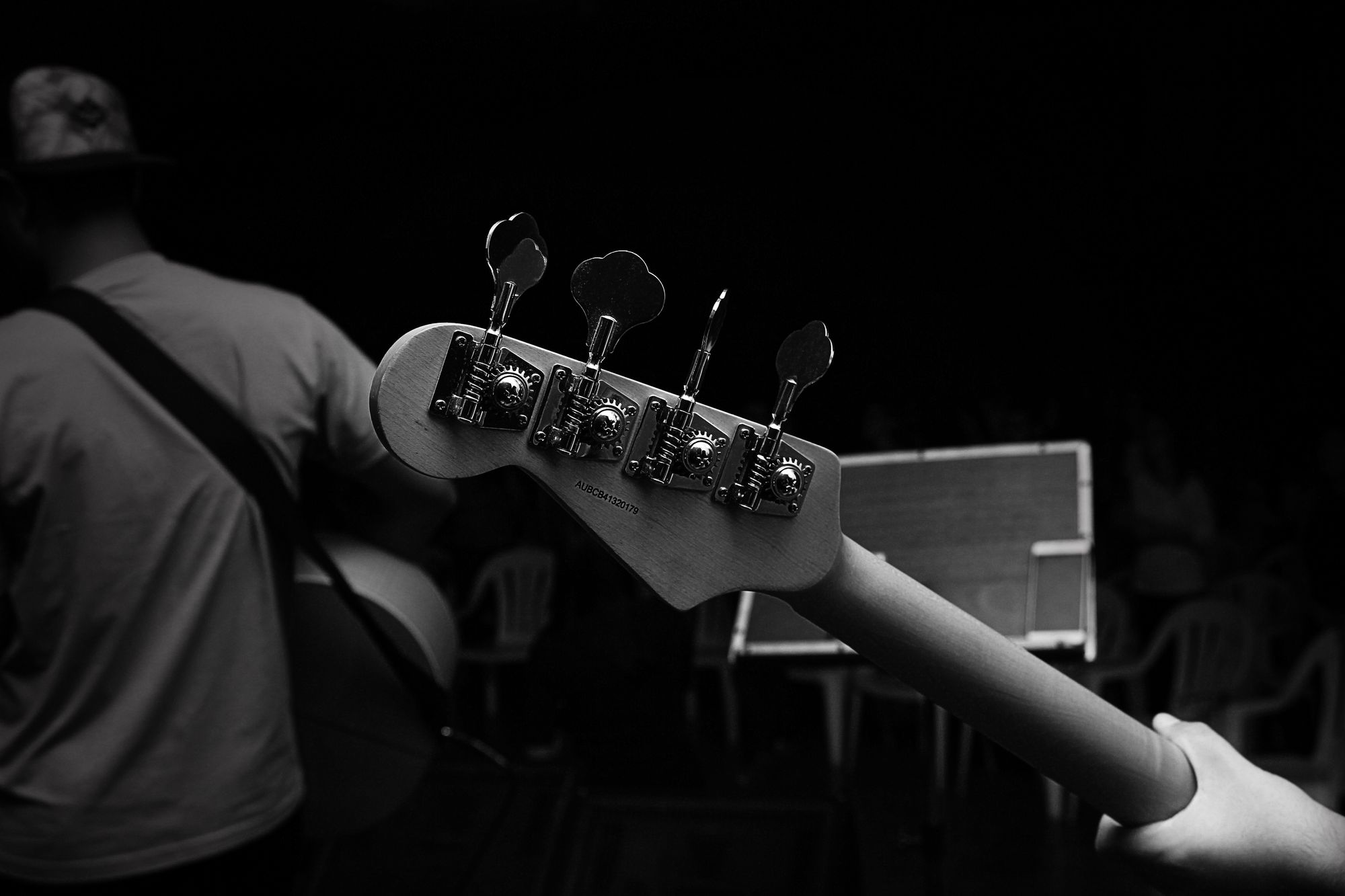 "I accept chaos, I'm not sure whether it accepts me."

Bob Dylan
---
The NMPA and NSAI sponsored a Nashville town hall on Wednesday April 10 surrounding the Copyright Royalty Board (CRB) rate appeal. Specifically, David Israelite, NMPA President and CEO, made a point-by-point response to Spotify's blog post on its company website, most notably mentioning the streaming service's statement about whether the 15% rate will apply to licensing video and using lyrics. The appeal is expected to drag on for two years, which may create dilemmas for publishers during the process. Click here to watch the video of the town hall event.
On the same day in Nashville, the AMLC hosted its own event, making a case for itself that it is the best pick for creating the mechanical licensing collective (MLC) under the Music Modernization Act. The collective proceeded to argue that the NMPA/NSAI-led group contains "conflicts of interest," specifically around "black box" royalties, saying that the competing group would allow major publishers to rake in the money that rightfully belongs to independent songwriters, who might not exactly know how to register their songs in the right places to ensure they get paid. Click here to watch the video of the town hall event.
YouTube Music reported 3 million downloads in its first week from launch in India. According to YouTube VP of product management, Adam Smith, statistics show that currently over 230 million people in India use YouTube. The market is "mobile-first" with 80% of users' time spent watching YouTube happening on mobile devices. YouTube CEO Susan Wojcicki claims that the region will have 500 million internet users consuming online video by 2020. And forecasts show by the Federation Of Indian Chambers Of Commerce & Industry that the Indian music market will grow from Rs 14.2 billion (~207 million) last year to Rs 19.2 billion ($280 million) by 2021.
Now, the details...
Compiled by Heidi Seo
---
Exploration Weekly - April 12, 2019
NMPA/NSAI Town Hall Meets Wednesday Over "Harmful" CRB Rate Appeal
The town hall meeting in Nashville this past Wednesday April 10 was sponsored by the Nashville Songwriters Association International (NSAI) and the National Music Publishers' Association (NMPA) at the 3rd & Lindsley Bar & Grill. The event was streamed live via Facebook and Twitter, and urged the recurring message to cancel subscriptions to Spotify in protest of the company's appeal to the Copyright Royalty Board's mechanical rate increase for songwriters and publishers. In February, rates were finalized to be increased from 10.5% to 15.1% by year 2022. But Spotify, along with Google, Pandora, and Amazon appealed the decision. Apple Music, most notably, did not appeal the rate increase. NMPA President and CEO David Israelite stated at the event that it was only the second time in 110 years that songwriters and publishers have gotten a meaningful raise in royalties. He proceeded to tackle the Spotify blog post on the company's website, moving point-by-point. For example, he noted that while Spotify supports the 15% rate, the company questions whether it also applies to licensing video and using lyrics. Israelite distinguishes between the compulsory rate for mechanical licensing and negotiable rates for licensing video or lyrics. A question was raised during Q&A, asking how long the appeal will last, and Israelite responded that it could take two years. The payments under the new rates while undergoing an appeal may create dilemmas for publishers, Israelite says. Watch the video of the NMPA/NSAI town hall event here.
AMLC Makes Case for MLC Bid in Nashville, Arguing NMPA/NSAI Group Will Have "Conflict of Interest"
The American Mechanical Licensing Collective spoke out in Nashville on Wednesday April 10, making a case for why they should be chosen to form the mechanical licensing collective (MLC) created by the Music Modernization Act and subsequently administer the blanket license. The AMLC is one of two groups submitting a bit to form the MLC by the US Copyright Office. The other group, sponsored by the NMPA and the NSAI, calls itself the industry consensus group. The MLC is tasked with collecting mechanical publishing royalties from on-demand digital services like Spotify and Apple Music and disbursing it to the copyright owners. It will also create and manage a database that matches recordings to compositions so that money flows to the rightful owners. All members on stage mentioned "black box" money, which is royalties for songs played where the recording couldn't be correctly identified and matched to publishers. The MMA states that money should be disbursed by market share, if the rightful owners can't be found. The AMLC asserts that the competing group would have a conflict of interest, because the major publishers keep direct licenses with digital services, and they would award themselves money that rightfully belongs to independent songwriters. In addition, songwriter Zoe Keating and Boogie Shack Music Group's Hakim Draper mentioned their willingness to become more involved with protecting songwriters. The AMLC is planning to outsource and hire a bank instead of building its own bank to handle collections and payments, reiterating that resolving conflicts to eliminate the black box is their core priority. Watch the video of the AMLC town hall event here.
YouTube Music Reaches 3 Million Downloads During Its First Week in India
YouTube Music has been downloaded 3 million times in its first week from launch in India, compared to 1 million people who signed up to Spotify during its first week of launch. At a media roundtable, YouTube VP of product management, Adam Smith, shared some statistics from what he called one of YouTube's "fastest-growing markets." There are currently over 230 million YouTube users in India, with the market dubbed as "mobile-first" with 80% of time spent watching YouTube on mobile devices. Additionally, 60% of watch time is "happening outside of the six metro areas."  YouTube CEO Susan Wojcicki stated that India is expected to have 500 million internet users who will consume online video by 2020. And the Federation Of Indian Chambers Of Commerce & Industry forecast that the Indian music market will grow from Rs 14.2 billion (~$207 million) last year to Rs 19.2 billion ($280 million) by 2021. This follows after Apple Music recently slashed its prices, responding to the arrival of both Spotify and YouTube Music in India.
Apple Music Has More Paid US Subscribers Than Spotify, According to Report
Based on updates by The Wall Street Journal, Apple Music reportedly has around 2 million more paid US subscribers than Spotify. The Swedish streaming firm is adding subscribers at a monthly growth rate of about 1.5% to 2%, compared to about 2.6% to 3% for Apple Music, according to WSJ's sources. Apple Music had 28 million subscribers in the US as of February, and Spotify had 26 million paid US subscribers at the end of the same month. WSJ continues to report that Spotify still has more users than Apple Music overall in the US (including ad-supported users). The company ended last year with 207 million Monthly Active Users (MAU) around the world in total (including paying and free customers) and finished the same year with 96 million paying subscribers globally, up by 25 million year-on-year. In an effort to acquire more users in recent months, Spotify has expanded its Hulu partnership in March, and Apple Music has been made available on Amazon's Echo devices in the UK and the US.
Global Value of Music Copyright Reached $28 Billion in 2017
The global value of music copyright in 2017 increased by $2 billion to reach $28 billion, a growth of 7.6%, according to figures calculated by Spotify's Chief Economist, Will Page. Recorded music, Collective Management Organizations (CMOs), and direct publishing were the three components that added up their revenues together to get to the $28 billion figure. All components of revenue grew based on the analysis; however, it was the record labels that showed a 9% growth, which outpaced other rights holders (publishers and songwriter CMOS). CMOs and publishers both saw a growth of 4% and 6% respectively, broadly similar to what was reported in 2016. Additionally, labels' share of the global value of music copyright has increased from 57% to 59%, but without reducing the absolute value paid to other rights holders. When asked about how the industry should reflect on these 2017 figures, Will Page responded by saying, "The value of this work is to show that music copyright is a lot bigger than we often describe. There are labels – whose revenues will all too often dominate the debate – but there are publishers and CMO's whose role in the industry is too often overlooked."
Secret Genius Songwriters Write Letter to Spotify Over CRB Rate Appeal
Songwriters honored at Spotify's Secret Genius Awards wrote an open letter to Spotify on Tuesday April 9, addressed to Spotify chief Daniel Ek, surrounding the tech company's plan to appeal Copyright Royalty Board rates, along with Google, Pandora, and Amazon. "We're hurt and disappointed. You created a songwriter relations team and ingratiated Spotify into our community. We know that you are not the only DSP appealing the Copyright Royalty Board (CRB) rate determination. You are, however, the only provider that made us feel we were working to build a modern music industry together." The Copyright Royalty Board raised rates for songwriters and music publishers by 43.8% in January of last year, "the biggest rate increase granted in CRB history," said NMPA president and CEO David Israelite. Once the decision was finalized in February, the leading streaming services - with the notable exception of Apple - appealed the CRB rate determinations, citing "serious procedural and substantive concerns" as the grounds for their appeal. Much criticism has followed after the move from songwriters, music publishers, and organizations like the NMPA, Nashville Songwriters Association, and Songwriters of North America.
SoundExchange Sues Music Choice Over Unpaid Royalty Obligations
SoundExchange, a non-profit tasked with collecting US-based non-interactive digital radio royalties, is suing Music Choice, best known for its cable-based radio streams. The defendant is also known for its business-focused radio service, similar to SiriusXM/Pandora's business-to-business services. It is in this regard that SoundExchange is filing a lawsuit against Music Choice for deliberately cooking its books to misrepresent its royalty obligations. "Music Choice's actions reflect a persistent effort to avoid paying royalties for its use of protected sound recordings.  Its creative accounting has deprived creators out of the royalties they are due and is inconsistent with the Copyright Royalty Board's regulations," wrote SoundExchange Senior Vice President and General Counsel Colin Rushing. Music Choice has yet to respond. According to SoundExchange, Music Choice is deliberately undercounting its gross receipts from its "business establishment service (BES)," then remitting the lowered amounts. The company is obligated to pay 12.5% of its gross revenues from its BES business, based on statutes laid out by the US Copyright Royalty Board. The underpayment has been pointed out by SoundExchange during the 2013-2016 period, according to the audit conducted.
US Copyright Office Launches Strategic Plan 2019-2023
The United States Copyright Office 2019-2023 Strategic Plan was released on Friday April 5, describing how the Office will streamline and improve the efficiency of services while actively participating in both national and international discussions on ways to further transform the Office to better meet the needs of a modern digital society. There are six focus areas within the plan to help set the goals that fulfill the Office's mission: Information Technology Modernization, Optimizing Business Processes, Organizational Change Management, Education and Engagement, Impartial Expertise on Copyright Law and Policy, and Measuring Success. These themes also align with the Library of Congress' strategy framework: Expand Access, Enhance Services, Optimize Resources, and Measure Impact. In order to improve transparency regarding the pace and progress of Office modernization, the Office has committed itself to adopt quantifiable, measurable goals and benchmarks. It will also be seeking continued engagement with stakeholders through a multi-platform communications plan that focuses on reaching people where they are and through the means by which they prefer to communicate. The Strategic Plan can be found here.
Google to Close Google Play Artist Hub Later This Month
According to a recent email republished by news site 9 to 5 Google, Google Play Music will eventually be replaced by YouTube Music. The older service will be phased out with the closure of the Google Play Artist Hub later this month. The feature allowed independent artists to manage their profiles on Google Play Music, including uploading their music to the service. In addition, as of April 30, these artists' content, including their music, will "no longer appear in the Google Play Store or Google Play Music service." As a result, artists are advised to switch to a distributor if they want to continue selling their music on Google's download store. Among those that are recommended are AWAL, Believe, CD Baby, DistroKid, Stem, and TuneCore.
Spotify Ad Studio Features New Advanced Streaming Conversion Metrics
According to a recent post on the Spotify for Artists blog, updates will be made to the Spotify Ad Studio feature where clients will see a new set of streaming conversion metrics that show how users on the service's free tier respond to their audio ads. The blog post claims that it will be able to answer questions like, "How many people who heard your ad checked out your music on Spotify?" or "Did your ad perform better with fans that have been playing your music recently or with newer listeners?" Spotify Ad Studio is a self-serve ad platform launched in 2017. There are numerous artists that have seen an uplift in listens after running ads on the platform. For example, Interscope-signed Rich The Kid claims that 38% of people who heard his ad played music by the artist and 20% of them played his music for the first time after hearing the ad, according to numbers by marketing agency Wavo.
Report Claims Apple is Planning to Break Up iTunes Into Music, Podcast, Video Apps
According to a new report, Apple is planning to break up iTunes on desktops. Software developer Steve Troughton-Smith claims that he has found evidence that Apple will replace iTunes with dedicated Music, Podcasts, and Video apps. Books will also be revamped as well. The company has recently unveiled its own plans to take on Netflix with TV+, a new hub for original films and series that will require a monthly subscription. The service is slated to launch this autumn. Apple has also launched its own premium news service, Apple News+, a subscription service that will give users access to over 300 curated newspapers and magazines from around the world, including Vogue, Times, Essence, and others. The news service will soon roll out as a standalone app. Regarding this discovery, Troughton-Smith stated, "Yes, this means the much-discussed and long-awaited break up of iTunes.  Finally!" An announcement is planned to be made confirming the breakup as well as the launch of multiple standalone services at this year's WWDC conference on June 3.
TeeFlii and 2 Chainz Hit with $10 Million Copyright Infringement Lawsuit
Composers Allen George and Sten Hallström (aka StoneBridge) have recently sued rappers TeeFlii and 2 Chainz, along with producers DJ Mustard and DJ Ketchup, for stealing the 1993 work, Robin S.'s "Back It Up," in TeeFlii and 2 Chainz's 2014 hit single, "24 Hours." According to the lawsuit, the song used the 1993 track's "dominant theme," and the rappers merely made "minor modifications and a tempo change." The composers cited that Robin. S's album, Show Me Love, where "Back It Up" appeared, stayed on the Billboard 200 for 110 total weeks. The title track reached the top of the Hot Dance Music/Club Play and Hot Dance Single Sales charts. "Show Me Love," in addition, hit No. 5 on the Hot 100. "24 Hours," on the other hand, proved a success in 2014, racking up 25 million views on YouTube and over 27 million streams on Spotify. George and Hallström have also named Sony Music as a defendant. They are seeking in excess of $10 million for willful infringement.
Random Ramblings
---
Who is Exploration?
Exploration is proud to be the company of choice to administer much of the world's most important media. Utilizing competent staff and advanced technology, our clients are able to better control their data and collect their money.  
We're writing a free book on how the music business works. Learn more here.
The catalog metadata template offers the minimum viable data needed to collect publishing royalties. Download the .csv file here.
Please feel free to reach out anytime if you have any questions or ideas!
Hope you have a great weekend!

hello@exploration.io
http://exploration.io
Facebook
Twitter
Linkedin
Google+
310-739-5482
171 Pier Ave., #251
Santa Monica, CA 90405