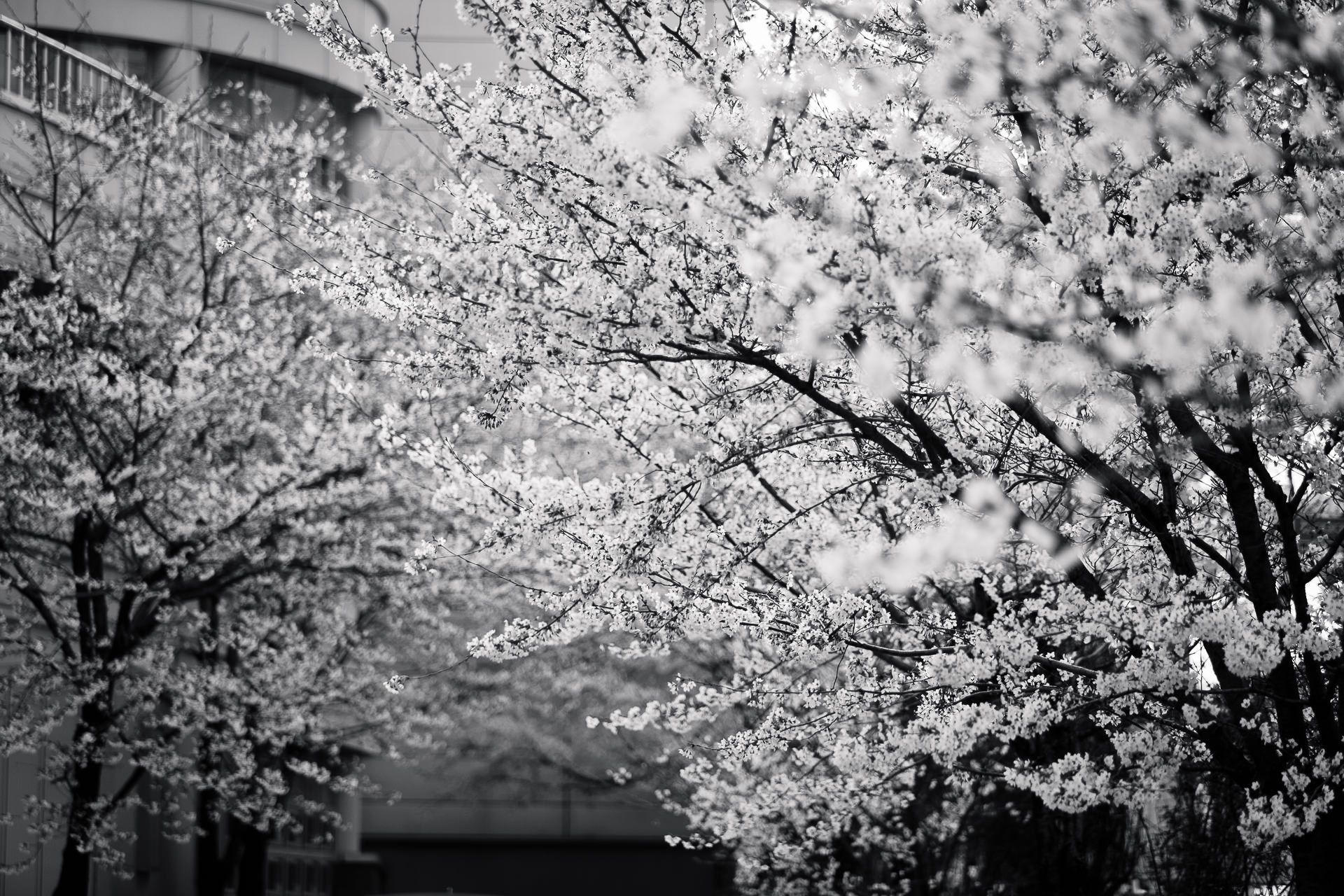 "There is in souls a sympathy with sounds:
And as the mind is pitch'd the ear is pleased
With melting airs, or martial, brisk or grave;
Some chord in unison with what we hear
Is touch'd within us, and the heart replies."
William Cowper
---
First reported by Billboard, Amazon's launch of a free, ad-supported music streaming service is expected to happen as early as this week with a limited catalog on Amazon Echo speakers within certain territories - US included. Another report by Music Business Worldwide additionally stated that two of the major labels have inked licensing deals with the company for the service, with a third major label "close" to signing.
On Monday April 15, the Directive on Copyright in the Digital Single Market, which includes the controversial Article 13 (renamed Article 17), was approved by the EU Council - 19 member states voting yes, six against, and three abstaining. Last month, the Members of European Parliament (MEPs) voted to adopt the Directive - 348 votes in favor, 274 against, and 36 abstentions. The decision this past Monday marked the final part of the legislative process, and now offers member states two years to implement the Directive on a national level.
The launch date for Disney's new ad-free subscription streaming service, Disney+, was announced by executives at the company this past week. The service will be available starting November 12 for $6.99/month or $69.99/year. Content will include the likes of Pixar films, animated classics, National Geographic programming, Star Wars films, and even the entire 660-episode-plus library of The Simpsons. Disney+ is expected to launch in North America, Western Europe, and parts of Asia at launch, and additional territories will be added through 2021.
Exploration's very own Director of Latin Music, Maria Lozano, will be speaking on the One-On-One Sessions at Billboard Latin Music Week on April 22-25 at The Venetian in Las Vegas. Make sure to find Maria on Monday April 22 on Level 4 of the Lando Ballroom at 4:30 - 6:30 PM. Details to register and additional event information can be found here.
Lastly, Exploration's CEO and co-founder, Aaron Davis, will be having a party for friends and friends of friends on Saturday April 20 at his home in Nashville. It will be a potluck with an awesome band booked and a great group of diverse, good humans slated to arrive. Simply reply to this email if you're keen to join, and we'll send you more information!
Now, the details...
Compiled by Heidi Seo
---
Exploration Weekly - April 19, 2019
Amazon Discussing Ad-Supported Music Offering
According to Billboard, Amazon is in talks of launching a free, ad-supported music service, which would become available as early as next week with a limited catalog. Additionally, Amazon is planning to market the free music service through its voice-activated Echo speakers, and in order to obtain licenses for the free music, Amazon has offered to initially pay some record labels per stream, regardless of how much advertising Amazon sells. Amazon has yet to comment on the matter. Presently, the company has offered its limited Prime Music service as a way to drive Prime subscriptions, which cost $119/year for perks like free delivery. Other offerings include Amazon Music Unlimited, sold for $9.99/month, reducing the free to $7.99 for Prime members and $3.99/month for people who only listen on an Echo device. Spotify is also currently one of the major subscription-dependent music streaming services with a free tier, counting 96 million paying subscribers and 116 million free users. Apple Music counts 56 million paying subscribers without a similar free funnel. And according to reports, Amazon estimated over 20 million subscribers across its offerings last year. Music Business Worldwide additionally reported that two of the major labels have signed licensing deals with Amazon for the service, with a third major "close" to signing.
EU Council Approves European Copyright Directive
The EU Council approved the Directive on Copyright in the Digital Single Market on Monday April 15, with 19 member states voting yes, six against and three abstaining. The decision marks the final hurdle in the legislative process after Members of European Parliament (MEPs) voted to adopt the Directive last month, with 348 votes in favor, 274 against, and 36 abstentions. Member states now have two years to implement, on a national level, the Directive, which includes the controversial Article 13 (renamed Article 17) that aims to increase the liability for copyright-infringing material for sites like YouTube and Facebook. Other provisions are included in the Directive, such as a new right for newspaper publishers and new exceptions to allow text and data mining. IMPALA's Executive Chair Helen Smith stated, "The directive now has to be implemented nationally, and we look forward to continuing the discussion locally with our members and all interested stakeholders."
Disney Reveals Launch Date of New Streaming Service, Disney+
Executives revealed from Stage 2 on Disney's Burbank campus a new streaming service called Disney+, which will launch November 12 and be available for $6.99 per month or $69.99 for the whole year. At launch, Disney+ will be stocked with around 18 Pixar films, 13 animated classics that have previously been locked inside the Disney vault, all Star Wars films, Marvel titles, around 250 hours of National Geographic programming, 100 Disney Channel Original Movies, and nine exclusive originals. It will also exclusively feature the entire 660-episode-plus library of The Simpsons. Territories of launch will include North America, Western Europe, and parts of Asia in early 2020. Additional territories will be added through 2021. The streaming service will likely be bundled with other streaming products like ESPN+ and Hulu. In addition, Disney+ will be an ad-free subscription service, and the company will plan to invest slightly over $1 billion in fiscal 2020 on exclusive original content, which is expected to go towards offerings like Jon Favreau's new Star Wars series The Mandalorian, the animated Marvel show What If, and a live-action Lady and the Tramp.
AT&T Sells 9.5% Stake in Hulu, Valuing Streaming Service at $15 Billion
During a reorganization of its digital media properties and the impending launch of its own video platform at WarnerMedia, AT&T has recently sold its 9.5% stake in Hulu back to the joint venture that owns the streaming service. The 9.5% stake was valued at $1.43 billion, and Hulu, additionally, was valued at $15 billion. According to a November regulatory filing by joint owner Disney, Hulu's last publicly-reported valuation was at $9.3 billion. Time Warner, now owned by AT&T, bought a stake in Hulu about three years ago for $600 million, meaning the value of its stake has more than doubled in that time. Hulu was launched in 2008 and it currently counts 25 million US subscribers. Initially, the streaming service was co-owned by DIsney (30%), 21st Century Fox (30%), Comcast (30%), and AT&T (10%). Presently, Disney, which recently closed its $71 billion acquisition of 21st Century Fox last month, owns around 60% of Hulu, with Comcast owning the remaining shares. Speculation around Disney fully owning Hulu has been tossed around with ideas of bundling Hulu for sale with two of its other streaming offers: the forthcoming Disney Plus and sports-centric ESPN Plus.
SiriusXM Introduces 22 New Podcasts to Pandora
In a move to repurpose content for Pandora's streaming-audio audience, SiriusXM is launching 22 new podcasts, featuring content from some of SiriusXM's most popular shows, including "Andy Cohen's Deep & Shallow Interviews" and "Jenny McCarthy's Celebrity Dirt". They will now be available to more than 100 million audio listeners and subscribers of Pandora and SiriusXM. Additional shows include Kevin Hart's "Straight from The Hart with Kevin Hart" and "Ricky Gervais Is Deadly Sirius". The new podcast push comes less than three months after SiriusXM closed its acquisition of Pandora, originally valued at $3.5 billion, and it follows the recent launch of Pandora Now, the first exclusive content offering available to both SiriusXM and Pandora listeners. Subscribers to SiriusXM with streaming access can now listen to SiriusXM's 200+ channels at home on connected devices like smart TVs, Amazon Alexa devices, Apple TV, Sony PlayStation, Roku, and Sonos speakers.
YouTube Introduces New Metrics to Judge Video Success
According to Bloomberg's latest article, YouTube is introducing "two new internal metrics in the past two years for gauging how well videos are performing...One tracks the total time people spend on YouTube, including comments they post and read (not just the clips they watch). The other is a measurement called 'quality watch time,' a squishier statistic with a noble goal: To spot content that achieves something more constructive than just keeping users glued to their phones." The statement offers a caveat though, "The company has yet to settle on how the 'quality watch time' metric works, or communicate how the new measure will impact millions of 'creators' who upload videos to the site."
Spotify Reveals New Research and Development Hub in London, Creating 300 Jobs
Spotify recently opened a new research and development hub in London, its first major technology center outside of the US and its home country of Sweden. The space is located in the Adelphi Building, near the Strand, and the offices are spread over 100,000 square feet and five floors. Spotify's estimated staff of 260 people based in its central London Argyll Street offices will all move to the new premises later this year. In addition, the company stated that 300 jobs will be added by the opening of the new R&D hub. The decision is largely made in part to grow the streaming service's UK operations and set up an R&D team in the British capital due to the city's wealth of tech talent across engineering, design, data, and research. Spotify currently has 96 million paid subscribers and in February, the company announced its first-ever quarterly profit of €94 million ($107 million). "London is the best place in Europe for tech companies to find a wealth of diverse talent," said London mayor Sadiq Khan, calling Spotify's expansion "a further sign that London is open to ground-breaking technology."
Songwriter Kenny Nolan Sues Sony/ATV for $20 Million
Kenny Nolan, co-writer of Patti LaBelle's hit "Lady Marmalade," has filed a $20 million lawsuit against Sony/ATV Music Publishing, claiming that the music publisher owns two sets of songs he either wrote or helped co-write. He allegedly never struck a deal with Sony/ATV for his copyrights. According to the lawsuit filed in the U.S. District Court for the Central District of California, Nolan reportedly licensed the first set of songs to "Lady Marmalade" co-writer Bob Crewe. Crewe then licensed those songs to a company called Stone Diamond, which eventually turned over the songs' rights with Sony/ATV. The Nolan/Crewe compositions were created and registered for copyright on or before January 1st, 1978. Nolan then allegedly entered into an agreement to license the second set of songs (53 compositions) between himself, the Wes Farrell Organization, and Coral Rock Music Corp. These fifty-three works ended up with Sony/ATV again. Nolan demanded a trial by jury and no less than $20 million in damages.
Random Ramblings
---
Who is Exploration?
Exploration is proud to be the company of choice to administer much of the world's most important media. Utilizing competent staff and advanced technology, our clients are able to better control their data and collect their money.  
We're writing a free book on how the music business works. Learn more here.
The catalog metadata template offers the minimum viable data needed to collect publishing royalties. Download the .csv file here.
Please feel free to reach out anytime if you have any questions or ideas!
Hope you have a great weekend!

hello@exploration.io
http://exploration.io
Facebook
Twitter
Linkedin
Google+
310-739-5482
171 Pier Ave., #251
Santa Monica, CA 90405