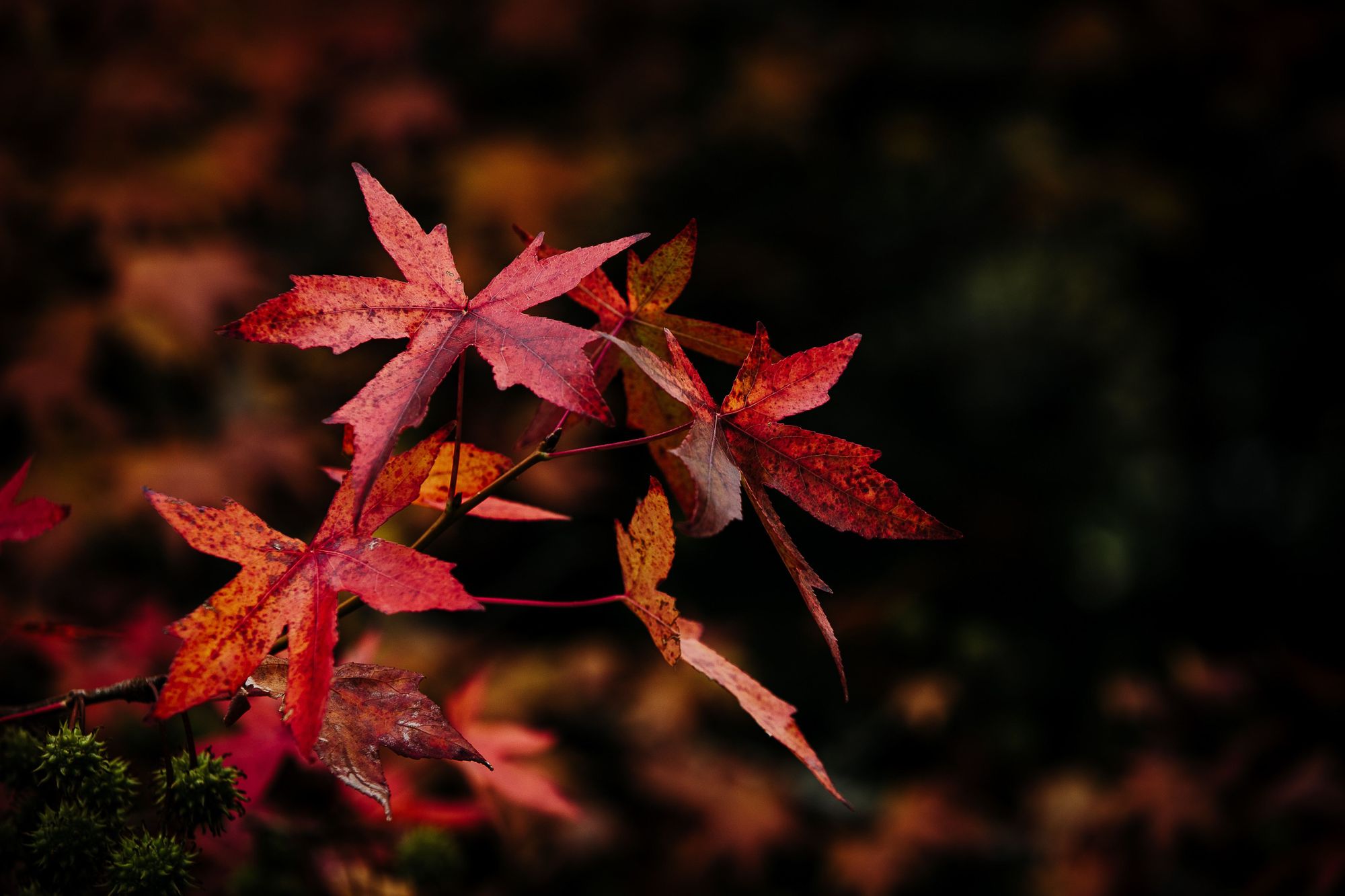 "There's not a word yet, for old friends who've just met."

Jim Henson, Favorite Songs from Jim Henson's Muppets
---
The Music Modernization Act (MMA), passed in October 2018, has made a critical step forward this past Thursday November 14 with a new agreement reached between the Mechanical Licensing Collective (MLC) and the Digital Licensing Coordinator (DLC). According to the announcement, the MLC will receive $33.5 million in startup costs as well as a first-year operating budget of $28.5 million, with the bill being split among the digital services - Amazon, Apple, Google, Pandora, and Spotify. There will also be a new budgeting committee, to be comprised of members from both sides of the negotiating table in equal number, that will continuously evaluate the MLC's operating costs. The MLC is expected to be up and running by January 1, 2021.
Newly released streaming service, Disney+ hit 10 million subscribers since its November 12 launch. The service is offered for $7 per-month, and experienced technical glitches from high consumer demand on its first day of release. CEO Bob Iger expected to reach between 60 million and 90 million global signups within its first five years. Discounts to fan club members and bundle offerings with Verizon, Hulu, and ESPN+ have been marketed in anticipation to boost signups.
According to reports by Music Ally citing an email showing evidence of a "direct license amendment," Amazon Music Unlimited may soon feature music video content within the next few weeks. The email was from Music Reports, noting that the music videos will not include user-generated content like YouTube, and that it will include up to $8 million in advances to be paid on a pro-rata basis and based on usage. Songwriter royalty payment details were also laid out for the new arrangement.
Now, the details...
Compiled by Heidi Seo
---
Exploration Weekly - November 15, 2019
MLC, Digital Services Strike Deal to Fund Music Modernization Act-Mandated Database
Another critical step in the functioning of the Music Modernization Act has been made on Thursday November 14, particularly in the funding for a central database that will allow for the matching of song recordings to rights holders, so that songwriters and publishers can get paid for the use of their copyrighted works. The Mechanical Licensing Collective (MLC), which was established by the Copyright Royalty Board earlier this year to build the central database, today reached an agreement with the Digital Licensing Coordinator (DLC), which represents the digital music services that the MMA mandates must fund the MLC, to provide the funding for the implementation and operation of the MLC and its database. The MLC must be up and running by January 1, 2021, according to the legislation. The MLC will receive $33.5 million in startup costs, according to the agreement, as well as a first-year operating budget of $28.5 million, with the bill being split among the digital services - Amazon, Apple, Google, Pandora, and Spotify - proportional by size. Originally, $37.25 million in startup funding and a first-year operating budget of $29 million was requested. Before the formal collections for the MLC costs begin in 2021, the DLC will provide interim financing. The MLC and DLC also announced a new budgeting committee, to be comprised of members from both sides of the negotiating table in equal number, that will continuously evaluate the MLC's operating costs. This will limit the need to return frequently to the CRB to mediate any disputes that may arise in the future.
Disney+ Hits 10 Million Signups Since Launch
Disney's new streaming service Disney+ hit 10 million signups since its November 12 launch, resulting in first-day glitches from high consumer demand. The $7 per-month-offering was expected to reach between 60 million and 90 million global subscribers within its first five years by CEO Bob Iger, though one analyst recently forecast that it would hit more than 100 million subscribers by 2025. A number of tactics have been used to boost signups, including offering discounts to fan club members, inking a deal with Verizon to give it away for free to the company's customers, and bundling it with Hulu and ESPN+. Disney said, going forward, that it would not provide subscriber updates about Disney+ outside of its quarterly earnings call. The company isn't set to report fourth-quarter earnings until February. The service offers nearly 500 films and some 7,500 TV episodes. Original programming includes The Mandalorian, the first-ever live-action Star Wars series. Reports also include that after Disney+ launched, Netflix responded by aligning with Viacom-owned kids' content giant Nickelodeon on a multi-year programming deal.
Looks Like Amazon Music Unlimited is Getting Music Videos Soon
Amazon Music Unlimited may soon feature music video content, according to reports stating that it could be implemented within the next few weeks. This follows Amazon's recent move launching HD music streaming. Music Ally reports that they've seen evidence of a "direct license amendment" email. The email was from Music Reports, a rights management company sent to licensors on behalf of Amazon. The email notes that the music videos will not include user-generated content, like YouTube. Other details include up to $8 million in advances to be paid on a pro-rata basis and based on usage. Songwriter royalty payment details were also laid out for the new arrangement. VEVO also recently announced a deal with Pluto TV to launch ten new music video channels on the free TV streaming service. Amazon's suite of smart products like the Echo Show are perfect for displaying video content with related songs. This may put the company in competition with YouTube Music.
Tencent Music Beats Analyst Expectations in Rebound Q3 Earnings
Tencent Music announced its third-quarter 2019 results on Monday November 11, reporting total revenue of ¥6.51 billion Chinese yuan (U.S. $910 million), up 13% over Q2. Of that total revenue, ¥1.85 billion ($258 million) was derived from Tencent's music services, a 26% rise year-over-year. Growth was driven by music subscriptions and sales of digital music albums but offset by a decrease in sublicensing revenues from other music platforms. Tencent also recorded 12% growth in operating profit year-over-year. Cost of revenues increased to ¥4.30 billion ($601 million), which was up 42.9% from the same quarter last year. That rise was primarily due to an increase in content expenses and revenue sharing fees. Gross profit was ¥2.21 billion ($309 million), a 12.6% increase from the same quarter last year (¥1.96 billion). Total operating expenses reached ¥1.23 billion ($173 million), up roughly 17% from Q2. The company saw only a slight increase in mobile monthly active users of 0.9% year-over-year, though that number represents a rebound from last quarter. Meanwhile, paying users of the company's music apps recorded a much more substantial increase of 42% year-over-year, up to 35.4 million. Tencent Music CEO Cussion Pang noted the company has no plans to raise subscription prices, stating it will instead continue to focus on increasing the paid subscriber base.
Disney+ Arrives in UK and Other European Countries in March
Disney announced that its video streaming service Disney+ will launch on March 2020 in the UK, France, Germany, Italy, and Spain. The service has already launched in the US, Canada, the Netherlands, Australia, and New Zealand this month. This means that there will be a four-and-a-half months gap before people in the big five European markets can watch the exclusive shows on Disney+. TV and music worlds have diverged considerably in their streaming ecosystems: DSP-level exclusives in music are very rare nowadays, and while some geo-blocking of music goes on, it's hardly ever for the bigger releases. The video-streaming world may have bigger problems to worry about. The Financial Times published a piece warning that the boom in TV spending may well be heading for a bust. "This isn't a gold rush, it's an arms race. We don't know if there is any pot of gold," said one of its sources. "Once the music stops, there will be carnage."
SiriusXM Starts Publishing Daily Videos From Dozens of Shows
SiriusXM officially announced a new initiative called SiriusXM Video Wednesday, which will publish daily views from dozens of shows to paying subscribers. SiriusXM hosts that you'll be able to see more from include Kevin Hart, Jenny McCarthy, and Joel Osteen. Videos will include interviews, in-studio performances, and more. The company had already been publishing Howard Stern videos since last year. Access to video is included in the company's SiriusXM All Access, SiriusXM Select, SiriusXM Essential Streaming and SiriusXM Premier Streaming subscription plans. By embracing both streaming and video, SiriusXM aims to stay relevant to these audiences, and reach them where they are, with the type of content they're accustomed to.
After Spotify's Cash-For-Promotion Ad Launch, Now SoundCloud Artists Can Pay to Boost Their Tracks
Following SoundCloud's February announcement stating that it was a distributor with the launch of its Premier monetization program, the company introduced a new self-service promotional tool for SoundCloud Premier creators called Promote on November 12. The new tool will allow creators to pay to boost their original tracks to the top of listeners' feeds and mobile homepages. Creators can set their own budget and choose from a variety of advanced targeting options to help drive track plays and reach more listeners. The move comes a couple of weeks after Spotify announced that, for the first time, record companies (and other industry players) will soon be able to pay to have their artists promoted to targeted fans within the Spotify ecosystem via a "Brand New Music For You" pop-up visual ad. SoundCloud's Premier monetization, distribution and promotion program enables artists to distribute their music to rival streaming services like Amazon Music, Apple Music, Instagram, Spotify, Tencent and YouTube Music. The program is accessible by SoundCloud Pro and Pro Unlimited subscribers for no extra cost and creators keep 100% of their rights. The company's music catalog includes over 200 million tracks from 20 million creators heard in 190 countries.
Big Tech Urges US Government to Push Back on Safe Harbor Reform Abroad
New submissions to the US Trade Representative by trade organizations representing the likes of Google, Facebook, and Twitter, want the US government to put pressure on foreign governments to ensure that new copyright laws, like the European Copyright Directive, don't put too many new obligations onto their members. Submissions by both the Computer & Communications Industry Association and the Internet Association as part of the USTR's review of barriers to US exports are particularly critical of the new European Copyright Directive. That increases the liabilities of user-upload platforms which host copyright-infringing material as a result of the much talked about safe harbor reform, lobbied for by the music industry and contained in article seventeen of the final directive. In its submission, the Internet Association argues that, "The EU's Copyright Directive directly conflicts with US law". The Directive is still being implemented across the EU. It remains to be seen quite what impact it has on user-upload platforms.
iHeartMedia Reports Best Quarterly Earnings Since Bankruptcy Filing
iHeartMedia announced on Friday November 8 that due to a slate of new podcasting ventures, the company posted its best earnings since filing for bankruptcy in 2018. Total revenue reached $948.3 million in the third quarter, ending September 30. That's up 3% year-over-year, despite a steep drop in operating income related to its exit from bankruptcy earlier this year. Podcasts, specifically, contributed to a 33.4% rise in digital revenue year-over-year to $96.7 million. iHeartMedia got into podcasting with the acquisition of podcast network Stuff Media in September 2018 and entered into podcast partnerships with Will Ferrell, Questlove, Shonda Rhimes, and more. Even so, broadcast radio remains iHeart's biggest revenue driver, pulling in $573 million in Q3, marking a 0.6% decline year-over-year. Network businesses accounted for $160.1 million of the total pie, while Audio and Media Services revenue drew in $59.9 million. Operating income slid 24.6% year-over-year to $140.8 million. In May, iHeart completed a restructuring process to slash its debt from $16.1 billion to $5.75 billion, after filing for Chapter 11 bankruptcy in March 2018. The company counts more than 850 live broadcast stations through iHeartRadio, which is available across more than 250 platforms. Its iHeartRadio app had 128 million registered users as of April, when iHeartMedia filed for an initial public offering.
Tencent Wins Jay Chou Copyright Lawsuit Against NetEase - Report
NetEase Cloud Music (NCM) has reportedly lost a copyright lawsuit against rival Tencent Music Entertainment (TME) in the region. According to reports from the likes of Caixin Global, NetEase has been ordered by a court in Shenzhen, China to pay Tencent Music 850,000 yuan ($121,487) as a result. The lawsuit was brought against NCM for infringing the copyrights of 178 songs by prominent Taiwanese singer Jay Chou, due to a lapsed contract with TME. Citing court documents, the South China Morning Post reported on November 11 that in 2015, NetEase licensed 808 Jay Chou songs for a year from Tencent for 8.7 million yuan ($1.2 million). In 2017, NetEase was again charged 18 million yuan ($2.5 million) to sub-license the same 808 songs to one more year. TME then sued NetEase last year for continuing to host Chou's songs after the sublicense lapsed. Chou is an important artist for TME, because he's at the center of a strategy to "window" some premium content behind a paywall on the firm's platforms in China. When TME posted its financial results for the three months to end of March, the company's CEO Cussion Pang and Chief Strategy Officer Tony Yip said that the company was placing premium music content behind a paywall on its services to encourage free users to upgrade to paid-for accounts. The windowing strategy's effectiveness was underlined in September when QQ Music crashed from a high volume of free users trying to upgrade to the paid version in order to access Jay Chou's single, "Won't Cry".
Top Apps in Q3 Included TikTok, Spotify, and YouTube Music
App-analytics firm SensorTower released some of its data tracking Android and iOS apps globally in the third quarter of 2019. Quantifying the top 20 apps by overall downloads, there were 176 million new installs in Q3, with TikTok in second place, behind WhatsApp. This was 13% growth quarter-on-quarter, according to its estimates. Of those 176 million new downloads, only 37 million were from Apple's App Store, with the other 139 million coming from Android's Google Play store. In the overall top-20 list covering both stores globally, Instagram was fifth, YouTube ninth, Snapchat tenth, Spotify 13th, and YouTube Music 16th.
Random Ramblings
---

Who is Exploration?
Exploration is proud to be the company of choice to administer much of the world's most important media. Utilizing competent staff and advanced technology, our clients are able to better control their data and collect their money.
We're writing a free book on how the music business works. Learn more here.
The catalog metadata template offers the minimum viable data needed to collect publishing royalties. Download the .csv file here.
Please feel free to reach out anytime if you have any questions or ideas!
Hope you have a great weekend!

hello@exploration.io
http://exploration.io
Facebook
Twitter
Linkedin
Google+
310-739-5482
171 Pier Ave., #251
Santa Monica, CA 90405