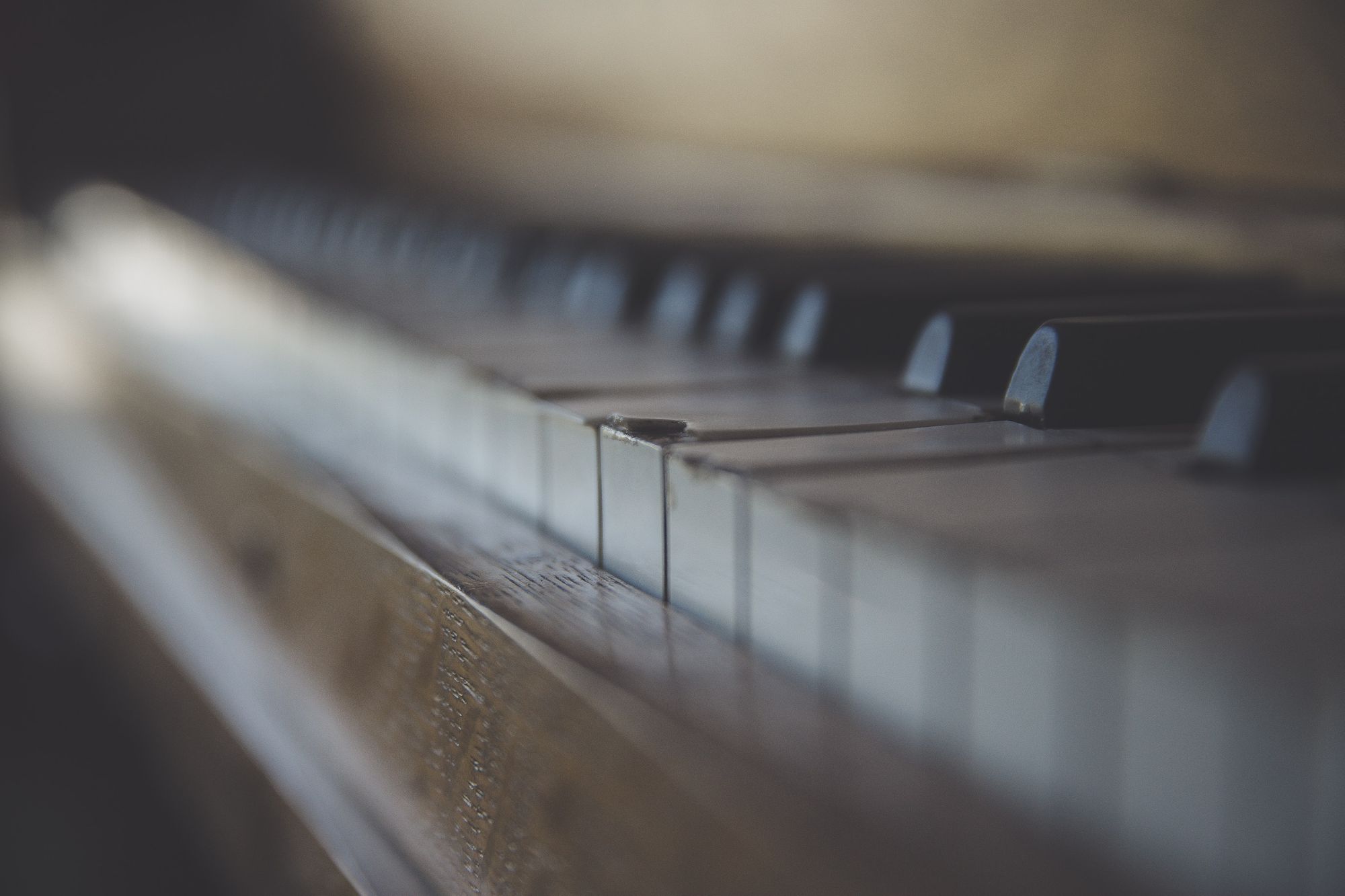 "Ask for what you want and be prepared to get it!"

Maya Angelou
---
New reports suggest that ByteDance will now make music on-demand, making available its app as a streaming service. It is said to currently be in talks with Universal Music, Sony Music, and Warner Music to hash out licensing terms, and it could cost less than competitors like Spotify and Apple Music. The report further indicates that the launch could come by year's end in markets like India, Indonesia, and Brazil.
Organizations in the US representing musicians have submitted an amicus brief to the DC Circuit Court of Appeals this week to uphold the Copyright Royalty Board ruling on the mechanical streaming rate increase, saying that it is not only "deserved" but also "critical" for many songwriters in the streaming age. The rate was ruled earlier this year by the CRB to be paid by streaming services to allocate 15.1% instead of 10.5% of their revenues to song rights.
And Amazon Music recently announced a free tier on its platform where customers can navigate through an ad-supported selection of top playlists and thousands of stations for free. The territories where the service is now available are the US, UK, and Germany for users who do not have a Prime membership or a subscription to Amazon Music Unlimited.
Now, the details...
Compiled by Heidi Seo
---
Exploration Weekly - November 22, 2019
Bits of ByteDance's Streaming Plans Emerge in New Report
A new report outlines some specific ways that ByteDance plans on incorporating social media into the app. According to the Financial Times, one of the features will channel TikTok and include a library of short, vertical videos that users could pair with licensed music and then share with "friends." The report further explains that on-demand music on the app will largely hail from major label sources, and that ByteDance remains in talks with Universal Music, Sony Music, and Warner Music on hashing out those terms. Sources suggest that the new service will cost less than competitors, including Spotify and Apple Music, and that it could launch by year's end in markets like India, Indonesia, and Brazil ahead of a US rollout. ByteDance has been testing out the social-heavy service with a select group of insiders, according to Billboard. The TikTok app recently surpassed 1.5 billion downloads in Apple and Google's respective app stores, based on estimates from Sensor Tower. The data found that users in India accounted for nearly a third of those unique installs (466.8 million), with China (173.2 million) and the US (123.8) rounding out the top 3. ByteDance did not respond to a request for comment.
Songwriters and Artists Call on US Court to Uphold Copyright Royalty Board's Streaming Rate Increase
US organizations representing songwriters and artists have submitted an amicus brief to the DC Circuit Court of Appeals urging them to uphold the most recent Copyright Royalty Board ruling on the compulsory license covering mechanical rights. The rate increase for songwriters in that ruling is not only "deserved" but also "critical" for many songwriters struggling to stay afloat in the streaming age, says the organizations. The CRB confirmed earlier this year that it was increasing the rate to be paid by streaming services, so that - ultimately - those services would have to allocate 15.1% instead of 10.5% of their revenues to the song rights. This would bring the rate due under the US compulsory license more or less in line with the rate music publishers have negotiated on the open market in countries where there is no compulsory license to interfere in the deal making process. It's also a total rate. Although the compulsory licence only covers mechanical rights, any monies paid for performing rights – usually via collecting societies like BMI and ASCAP – are basically deducted from the 15.1% figure. The increase was welcomed by songwriters and publishers. However, most streaming firms, except Apple, announced that they were appealing the CRB ruling.
Amazon Music Expands Access to Free Streaming Service, Spotify Stock Falls
Amazon's music streaming service, Amazon Music, now offers a free version, available across more platforms, bolstering competition with Spotify's free tier. Starting Monday, customers can now listen to an ad-supported selection of top playlists and thousands of stations for free. It's available to anyone in the US, UK, and Germany who does not have a Prime membership or a subscription to Amazon Music Unlimited. Users will not be able to play back specific songs on demand with the free, ad-supported Amazon Music tier. They will only be able to access music via stations and playlists like All Hits, Pop Culture, Fuego Latino, Country Heat, All 80's, Ultimate Classical, and Rap Rotation. Users who try to access specific songs, albums, or artists see a prompt to sign up for an Amazon Music Unlimited subscription. The free version also does not allow users to download songs for offline playback. In April 2019, Amazon Music's free streaming tier was made available in the US for customers of its Alexa voice assistant. However, the service is now available on the Amazon Music app for iOS, Android and Fire TV, as well as the web. Spotify shares slumped around the time of the announcement, with the stock closing down 4.9% Monday.
Tencent isn't Planning on Making $3 Billion Investment in Universal By Itself - Report
Sources report that Tencent Holdings Ltd is moving ahead with its $3.3 billion acquisition of 10% of Universal Music Group, however a Bloomberg report released on Friday November 15 states that Tencent is in talks with potential outside investors in order to form a consortium to complete its mooted buyout of a minority stake in UMG. Those potential investors include Hillhouse Capital and Singapore's sovereign wealth fund GIC Pte. Sources further suggest that Tencent intends to raise €1 billion ($1.1 billion) in debt to help fund the €3 billion ($3.3 billion) UMG deal, with the remaining ~$2 billion likely being funded in equity. Bloomberg reports that the company has "a goal to carry out the purchase within the next few months," and that it may enlist further minority investors to help buy up to 20% of UMG. Vivendi announced back in August that it was in talks with Tencent, with the latter having a one-year call option to acquire an additional 10% of the music company at the same price and terms.
Publishers and PROs at Odds Over Selective Withdrawal of Digital Rights in Consent Decree Review
A few publishers in the music business claim in a letter to the US Department of Justice - which is reviewing all consent decrees to see if they should be amended or allowed to sunset - that the ASCAP and BMI-proposed amended "skinny" consent decrees would not permit publishers to selectively withdraw digital rights from their respective repertoires and blanket licenses. This has been an ingredient that the National Music Publishers Association (NMPA) and the major music publishers have asked for in any changes to the consent decrees. An October 28 letter sent to the DOJ signed by the three major music publishers and many of the biggest indies say they agree with the NMPA's request to be able to withdraw rights. However, they also oppose ASCAP's request that an amended decree allow it to license more than just performance rights and be able to bundle them with mechanical rights, for example. The letter seems to argue against both ASCAP and BMI being allowed to handle other rights. This opposition of ideas could complicate the DOJ's review of the decrees. Selective withdrawal could additional impact the terrestrial radio industry as broadcasters realize their future lies with digital delivery too.
Apple Enters Background Music Market with Apple Music for Business
Apple Music, the no. 2 music streaming service, has partnered with PlayNetwork to launch Apple Music for Business, a service geared towards providing a fully licensed and customizable soundtrack to retail stores, restaurants, and other commercial outlets. It now joins competitors including Pandora for Business, SiriusXM for Business, and the Spotify-backed Soundtrack Your Business in the background music market. There's also Mood Media, which purchased the pioneering Muzak brand of in-store tunes in 2011. Apple Music for Business says it is breaking "new ground" in the music-for-business sector by providing music experts to "develop the music identity of your brand," as well as "business-focused features" allowing for flexible levels of corporate and store-level control for what plays. There is also an integrated marketing program that aims to help brands connect with customers through existing channels, such as websites and social media. Apple Music has been piloting a version of its business service at various stores, like Harrods and Levi Strauss & Co, according to the Wall Street Journal. Seattle area-based PlayNetwork was founded in 1996 and specializes in custom and channel-centric music for businesses, along with original videos and other services. Its website states that it has accumulated over 450 partner brands in more than 135 countries.
Value of UK Music Industry Tops £5.2 Billion, Says UK Music
Cross-sector trade body UK Music reported an increase from £4.5 billion last year to £5.2 billion this year in "gross value added" (GVA) by the music business to the wider UK economy. The organization compiles it by pulling in data from across the different strands of the music industry, and then breaks down the resulting stats by those strands. Numbers are published in the new "Music by Numbers" book released this week. According to the breakdown by strand of the music industry, the group called music creators - which brings together artists, songwriters and record producers - still has by far the biggest GVA of £2.5 billion. Live music is then the next biggest strand of the business with a GVA of £1.1 billion, a 10% increase on last year's figures. The music rights sector is split across three strands. The GVA of the recording industry is £568 million, while for music publishing its £459 million. Then some of the £402 million allocated to music retail is for monies kept by the retailers on the sale of discs, downloads and subscriptions, which is essentially also music rights income.
Why the Music Industry Needs Bytedance to Disrupt It
"Back in September 2018 I suggested that Spotify faced a Tencent risk,with the potential of Tencent launching a competitive offering in markets that Spotify is not yet in. This would effectively divide the world between Spotify in Europe, Americas and some of Asia, and Tencent potentially everywhere else. Since then, Tencent has been distracted by acquiring a 10% stake in Universal Music. The fact it is now reportedly looking for partners to share the investment could point to Tencent getting spooked by slowing streaming growth in the second half of the year, something MIDiA predicted in November last year. Meanwhile, as all this was happening, Bytedance's TikTok has become a global phenomenon – adding 500 million users in 2019 to reach 1.2 billion in total. On the back of this success, Bytedance has picked up Tencent's dropped baton and has been working on a subscription service that now looks set for a December launch. The streaming market desperately needs a breath of fresh air; the only question is whether music rights holders feel bold enough to let Bytedance launch something truly market changing."
Random Ramblings
---

Who is Exploration?
Exploration is proud to be the company of choice to administer much of the world's most important media. Utilizing competent staff and advanced technology, our clients are able to better control their data and collect their money.
We're writing a free book on how the music business works. Learn more here.
The catalog metadata template offers the minimum viable data needed to collect publishing royalties. Download the .csv file here.
Please feel free to reach out anytime if you have any questions or ideas!
Hope you have a great weekend!

hello@exploration.io
http://exploration.io
Facebook
Twitter
Linkedin
Google+
310-739-5482
171 Pier Ave., #251
Santa Monica, CA 90405