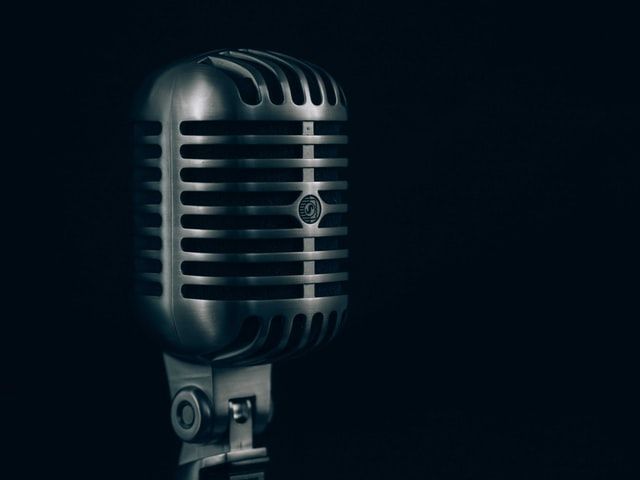 The annual IFPI "Global Music Report 2022" announced that global music sales rose 18.5% in 2021 on the previous year, the highest growth rate ever recorded by the IFPI. Much of the growth attributed to a 21.9% increase in paid streaming subscription revenues and strong gains in physical record sales and performance rights.

Users can now choose whether to subscribe to Spotify using Google Play or the streaming company's payment services. In a new deal between Google and Spotify, the streaming service can now pay less in app commission fees when users choose the route of Spotify's payment service. The feature is expected to roll out later this year.

According to Spotify's annual "Loud and Clear" report, the company paid $7 billion in royalties to rights holders in 2021. These payments go to labels, publishers, distributors, performance rights organizations, and others, according to the report, which then gets divided up depending on the artist or songwriter's contract.

In this newsletter:

Now, the details...
Compiled by Heidi Seo
---
Exploration Weekly - March 25, 2022
IFPI Global Report 2022: Music Revenues Rise for Seventh Straight Year to $25.9 Billion

Global music sales rose for the seventh consecutive year in 2021 with recorded music revenues growing in every region and each of the world's top 10 markets, according to the International Federation of the Phonographic Industry's (IFPI) "Global Music Report 2022." Total revenues rose 18.5% on the previous year, the highest growth rate ever recorded by the IFPI. Driving the growth was a 21.9% jump in paid streaming subscription revenues coupled with strong gains in physical record sales and performance rights. Total streaming (including paid subscription and advertising-supported) represented 65% of total global recorded music revenues. Revenues from physical format sales rose 16.1%, with the IFPI crediting the rise to the recovery of the retail industry.

Google to Reduce App Commission Fees for Spotify Under Expanded Pact

Users who download the Spotify app from the Google Play store will soon be able to decide whether to subscribe to the audio streaming service using Google Play or Spotify's separate payment services, the companies said Wednesday. The updated payment feature will roll out later this year and will essentially allow Spotify to lose less in commission fees to Google, should users choose to subscribe to the streaming service via Spotify's payment service. Last October, shortly after the high-profile antitrust case between Apple and Epic Games that ruled, in part, that Apple's 30% commission fee for in-app purchases was acceptable, Google said it would be decreasing its service fees on in-app Android subscriptions to 15% beginning in January 2022. Specific terms of the revenue share between Spotify and Google were not disclosed.

Spotify Paid Out $7 Billion to the Music Industry - Labels, Publishers and Others - in 2021

Spotify paid $7 billion in royalties to rights holders — primarily labels and publishers, but also distributors, PROs and others — in 2021, the company announced on Thursday in its annual "Loud and Clear" report. That total is more than any other service, according to the announcement, with Spotify counting more than 180 million paying subscribers. The report also states that in 2021, for the first time, more than 1,000 artists generated over $1 million on Spotify for rights holders, and more than 50,000 artists generated $10,000 from Spotify alone. However, it is important to note that unless the artist or songwriter is the rights holder, these payments went directly to labels and publishers and other entities listed above, which then divide them according to the artist or songwriter's contract.

ASCAP's Revenues Grew By Just $8 Million in 2021, and Couldn't Catch BMI's Annual Collections

US music licensing society ASCAP collected $1.335 billion in 2021, up by 0.6% over the prior year. That annual rise in collections was the smallest in monetary terms for ASCAP since 2013. ASCAP's domestic (US) collections were up by $42 million year-on-year. However, when it came to collections from royalties outside of the US in 2021 – as paid through by foreign societies – ASCAP's international revenues were down $34.5 million on the equivalent figure reported for 2020. Writing in ASCAP's annual report, the PRO's CEO, Elizabeth Matthews, primarily attributed this year-on-year fall in performance royalties on "business closures and the lack of vaccinations" in certain non-US territories. On the other hand, according to the report, ASCAP paid out a total of $1.254 billion in 2021, up $41 million YoY. That represented a jump in the amount of annual growth ASCAP clients saw in the money they were paid.

Italy's Recorded Music Revenues Grew by 27.8% in 2021

Italian industry body FIMI published its figures for Italy's recorded music market in 2021. The market saw 27.8% growth year-on-year, with total revenues of €332.1m ($366.1m). That included 24.6% growth for streaming revenues, thus accounting for just under 63% of the market. Additionally, subscription streaming revenues grew by 35.6%, but ad-supported audio streaming revenues declined by 16.1%. That wasn't a trend for the whole free music market however: revenue in Italy from video streams (i.e. YouTube) grew by 46.3%.

Tencent Music Revenues Up 7% to $4.9 Billion in 2021

Tencent Music Entertainment's revenue from music streaming fell 1.4% to US $1.19 billion in the fourth quarter, giving the Chinese music streaming giant $4.9 billion of revenue in 2021, up 7.2% from 2020, the company announced Monday. TME also announced it will pursue a secondary listing on the Hong Kong Stock Exchange to "provide our shareholders with greater liquidity and protection amid an evolving regulatory environment," CEO Cussion Pang said in a statement. He attributed a 36.1% subscriber growth to TME's investment in original content production, which included 117 original songs in 2021 released in conjunction with brands across Tencent's broader business including gaming, animation, variety shows, film and television

Lizzo's "Truth Hurts" Copyright Case Has Officially Ended After a Nearly 30-Month Legal Battle

In April of 2021, Lizzo scored a major victory in her legal battle concerning "Truth Hurts" (2017). Now, the years-long courtroom confrontation has officially drawn to a close, new filings have revealed. To recap, the underlying dispute initiated back in October 2019, when Lizzo submitted a complaint against three former collaborators Justin and Jeremiah Raisen, and Justin "Yves" Rothman, maintaining that the trio hadn't helped her create the song "Truth Hurts." Rothman and the Raisens purported to have co-written an unreleased Lizzo demo entitled "Healthy" months before "Truth Hurts". Now, the entirety of the case has been put to rest per a joint filing from the involved parties.

---
Random Ramblings

Who is Exploration?

Exploration is proud to be the company of choice to administer much of the world's most important media. We rely on advanced technology and a competent, full-time staff of 50+ people to help our clients and partners better control their data and collect their money.

We wrote a free book on how the music business works.

Download our catalog metadata template, which offers the minimum viable data needed to collect publishing royalties.

To see who is collecting your royalties, request a free copyright audit.