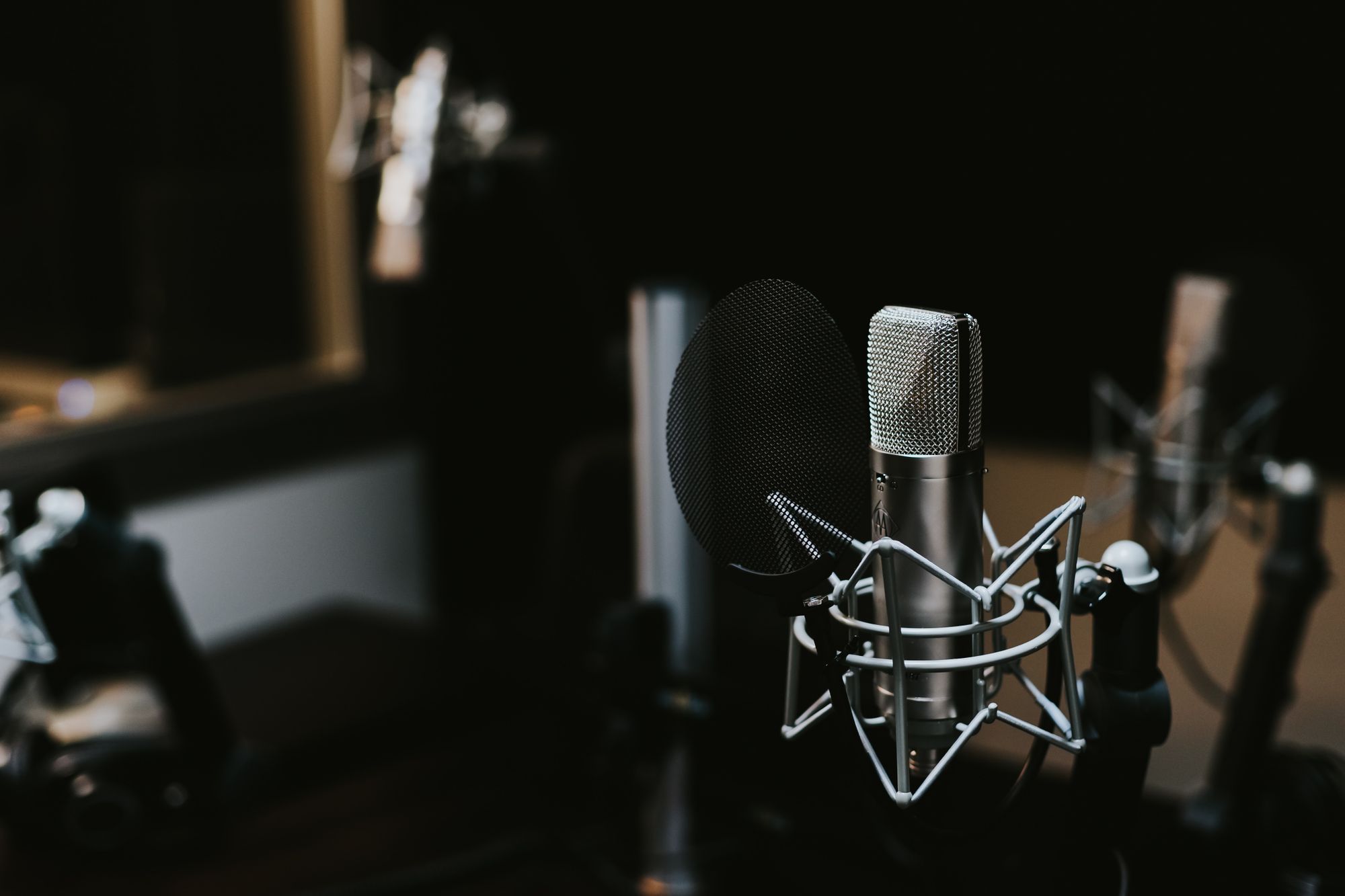 "There is another alphabet, whispering from every leaf, singing from every river, shimmering from every sky."
Dejan Stojanovic
---
The Senate and the House of Representatives introduced the Copyright Alternative in Small-Claims Enforcement Act (CASE Act) this week, focusing on beginning a new copyright claims board to provide rights holders a simpler, quicker, cheaper route for enforcing their copyrights. Disputes will include cases seeking up to $30,000 in damages. The tech sector previously opposed similar proposals back in 2017, saying that copyright owners may possibly abuse the claims board.
Based on reports from multiple sources, the European Union is expected to formally investigate Apple's business practices following an antitrust complaint filed by streaming music service Spotify in March. The complaint circles in particular around the fee Apple charges third-party developers that use Apple's App Store. Spotify claims that Apple favors the company's own Apple Music streaming service over competitors.
At a recent press event, YouTube announced that its users upload more than 500 hours of content per minute. That is 82.2 years of new video uploaded to the platform each and every day. In addition, another announcement was made at the 2019 NewFronts that more than 250 million hours of content on YouTube are watched on TV screens each day. That is 173,611 hours being viewed per minute, compared to 500 being uploaded.
We wrote a new guide around audits on our website this week! Click here for more information on how to receive one for free from our team at Exploration.
Now, the details...
Compiled by Heidi Seo
---
Exploration Weekly - May 10, 2019
Small Claims Copyright Legislation Introduced in US Congress
The Copyright Alternative in Small-Claims Enforcement Act (CASE Act) was introduced in both Senate and the House of Representatives this week. The bill aims to set up a new copyright claims board to provide copyright owners with a simpler, quicker, cheaper route for enforcing their rights. Rather than pursuing full action in the courts, copyright owners could seek damages in disputes of up to $30,000. Although the proposals will be popular with the music and wider creative community, the tech sector is expected to be in opposition. Previous proposals were introduced in 2017, which sparked a backlash from tech firms, arguing that the new claims board would be open to abuse by copyright owners. As a result, the opposition stopped the 2017 proposals from proceeding any further. According to sources, Public Knowledge, a lobbying group backed by many tech firms, has already opposed the new proposals with the organization's Meredith Rose adding, "The act further entrenches an already-toxic culture of secrecy within major entertainment industries; undermines recent Supreme Court precedent on the importance of copyright registration; and creates a body that can grant unappealable, enormous judgments that stretch the definitions of 'small claims', while empowering the Copyright Office to further increase those judgment amounts in the future. This system, as drafted, is both flatly untenable, and unlikely to solve the problems it claims to address".
European Union to Investigate Apple Antitrust Complaint Filed by Spotify, According to Reports
According to media reports, the European Commission, the regulatory body of the European Union, will begin a formal investigation into Apple following an antitrust complaint filed with the European Union by streaming music service Spotify in March. Apple's business practices "limit choice and stifle innovation," claimed Spotify, by favoring the company's own Apple Music streaming service over competitors. Citing unnamed sources, the Financial Times reported that the EU Commission has started preliminary investigations into Spotify's claims and will confirm the beginning of an official probe in the coming weeks. A Commission representative responded to a request for a comment from The Hollywood Reporter, saying that "the Commission has received a complaint by Spotify, which we are assessing under our standard procedures." The complaint was outlined in a blog post from Spotify CEO Daniel Ek, taking aim at the fee Apple charges third-party developers that use Apple's App Store. Developers and content providers are charged by Apple for a fee of 30% of revenue the first year for distributing their products, and 15% every year thereafter.
More than 500 Hours of Content Uploaded to YouTube Every Minute
YouTube revealed at a recent press event that the platform's users upload more than 500 hours of fresh video per minute. That is 30,000 hours of new content per hour, and 720,000 hours of new content per day. Dividing 720,000 out, 82.2 years of new video are uploaded to YouTube each and every day. The figures were the first per-minute upload amount posted since VidCon 2015, where CEO Susan Wojcicki revealed that 400 hours were being uploaded every minute. In 2013, sources reported that Tubular Labs estimated 300 hours were being uploaded. Other statistics were announced recently at the NewFronts last week: More than 250 million hours of content are watched on TV screens each day. That is 173,611 hours being watched per minute - compared to the 500 being uploaded.
Our team at Exploration recently posted a new guide around audits on our website this week. The purpose of an audit is to give songwriters, publishers, artists, and labels a detailed breakdown of how musical works are being represented and who is collecting the revenue. By working with databases like the YouTube Content Management System, the Harry Fox Agency, Music Reports, and Performing Rights Organizations, Exploration checks to ensure that all metadata is present and no information is missing. Rights holders may benefit from these findings by understanding missing royalty income, whether in the form of streaming mechanicals, performance, YouTube synchronization, or otherwise. The audit typically takes one to two business days to complete, and it is free. Read more here to learn more about what an audit is and how to receive one from our team at Exploration.
Court Ruling Against Indian Streaming Service Wynk Expected to Bring Repercussions for Spotify and Warner Music
A recent legal action between Indian record label Tips Industries Limited and Indian music streaming service Wynk concluded in favor of the record label, which may possibly affect the current Warner-vs-Spotify struggle. Back in February, Warner Music Group filed an injunction against Spotify to stop the service from illegitimately using its publishing rights as part of its launch in India. In the filing, Spotify responded by claiming a statutory license, unable to agree to licensing terms with the major. The legal battle continues in the Mumbai courts with judges expected to announce the next stage in proceedings before the end of June. Tips Industries LImited and Wynk both failed to agree to new licensing terms back in 2017, which led Tips to request that Wynk deactivate all of its approximately 25,000 sound recordings, according to court documents. Similar to Spotify, Wynk invoked Section 31-D of the Copyright Act, claiming a statutory license to broadcast Tips' repertoire. In January 2018, Tips responded by filing two suits against Wynk for copyright infringement and banning them from the use of their music. Mumbai High Court judge S.J. Kathawalla, the same judge overseeing the Warner/Spotify case, ruled in favor of the record label, issuing an injunction order against Wynk over the use of Tips' music.
Universal Music Files Motion to Dismiss Lawsuit Claiming 35-Year Copyright Termination Right
According to the Copyright Act, authors are able to terminate a grant after a 35-year wait. Hundreds of recording artists from the early 1980s, as a result, are looking to take advantage of this statutory provision to reclaim ownership rights. John Waite and Joe Ely are leading an attempted class action against UMG, claiming that in the face of termination notices, the music company "routinely and systematically refused to honor them." UMG recently submitted a motion to dismiss last Friday, bringing forth a series of contentions. First, recording artists including Waite and Ely do business through loan-out corporations, which may have brought about tax advantages. UMG argues that plaintiffs can't terminate copyright grants because technically, they are not the grantors. Additionally, does the provision state 35 years from the time the original contract was signed or is it from the time the work was published? And lastly, many sound recordings were registered decades ago with "work for hire" notations. This means that the employer is deemed the author of the work under copyright law, and thus the work is ineligible to be terminated by the work for hire employees. Read the full memorandum here. The next round may debate over whether there are defects in the termination notices in that they allegedly fail to fully identify what's been terminated. If the plaintiffs overcome the initial motion to dismiss, UMG will most likely oppose class certification on the grounds that every instance of termination requires an independent factual analysis.
Rolling Stone Magazine Set to Launch New US Charts
American music magazine Rolling Stone is launching a new music chart in the US to compete with Billboard's own charts. The difference is that Rolling Stone's charts will be released daily rather than weekly and will lean more heavily on streaming data. Jay Penske, CEO of Penske Media Corporation (the owners of Rolling Stone), states that the new chart "will present a transparent, granular and real-time quantification to accurately reflect listeners' evolving interests and give insights into worldwide trends." There will be a top 500 artists on streaming services, a top 25 for trending acts and another top 25 for breakthrough acts. Alpha Data (previously known as BuzzAngle Music) will be compiling the charts. The company recently received investments last year from Penske Media Corporation.
Arty Files Copyright Infringement Lawsuit Against DJ Marshmello Over "Happier"
DJ Marshmello, also known as Christopher Comstock, was hit with a copyright infringement lawsuit this past week by Artem Stoliarov, better known as Arty, at the United States District Court for the Central District of California. The lawsuit claims Comstock outright stole elements of his remix of One Republic's "I Lived" in Marshmello's song "Happier". Stoliarov, as a result, has named Marshmello and his company, the DJ's co-writing team, Kobalt Music, Rokstone Music, Universal Polygram, WWKD Limited, and Polygram Publishing as defendants. Comstock released "Happier" in 2018, and the track stayed No. 1 on Billboard's Hot Dance/Electronic Songs for a total of 31 weeks. The RIAA also certified the song 2x multi-platinum on January 22, 2019 for selling over 2 million copies. In a musical breakdown, Stoliarov writes Marshmello's "Happier" has a similar 4-bar synthesizer melody to 4-bars of the 8-bar synthesizer melody in Arty's remix. Additionally, the order of the first 19 out of the 20 notes in "Happier" remains identical to the order of Arty's first 19 pitches. Plus, 11 of the 20 notes have identical pitches, metric placements, and rhythmic durations. Arty is seeking actual damages and profits for copyright infringement, a jury trial, and a running royalty and ownership share in "Happier". DJ Marshmello has yet to issue a formal response to the lawsuit.
Random Ramblings
---
Who is Exploration?
Exploration is proud to be the company of choice to administer much of the world's most important media. Utilizing competent staff and advanced technology, our clients are able to better control their data and collect their money.  
We're writing a free book on how the music business works. Learn more here.
The catalog metadata template offers the minimum viable data needed to collect publishing royalties. Download the .csv file here.
Please feel free to reach out anytime if you have any questions or ideas!
Hope you have a great weekend!

hello@exploration.io
http://exploration.io
Facebook
Twitter
Linkedin
Google+
310-739-5482
171 Pier Ave., #251
Santa Monica, CA 90405