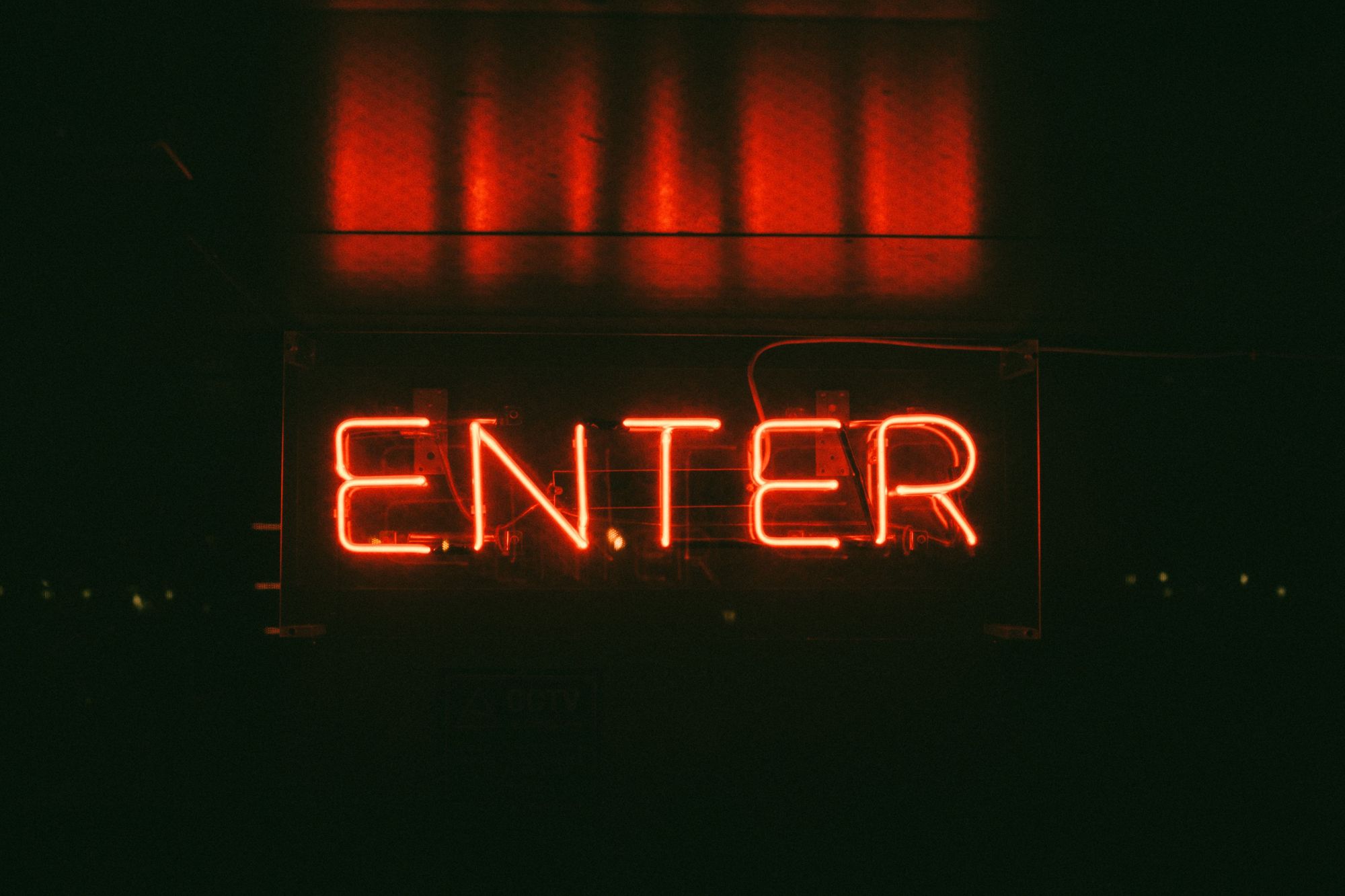 "The public have an insatiable curiosity to know everything, except what is worth knowing."

Oscar Wilde
---
ByteDance, owner of TikTok, is testing a new music service called Resso in both India and Indonesia. Sources suggest that about 27,000 users have already installed the Resso app. Users will be able to sync music to video, just like its sister app TikTok, as well as engage in interactive features for social media.
Indie rights agency Merlin has signed a deal with Africa's biggest and fastest growing digital music service, Boomplay, claiming to reach more than 62 million users in Africa. Users can now listen to and download music from the likes of Bon Iver, Major Lazer, and Sleater-Kinney. The service was launched in Nigeria in 2015, and is currently owned by China-owned Transsnet Music Limited with a catalog of more than 10 million songs.
The legal team behind Katy Perry is striking back against a $2.78 million copyright infringement ruling relating to the artist's hit song "Dark Horse" with counter-arguments scheduled for January of 2020. The verdict was delivered in August 2019 after only two days of deliberation. Perry's team then filed an appeal in October. They demand a "Renewed Motion for Judgment as a Matter of Law," or failing that, a new trial - this time, with an experienced group of musicologists.
Now, the details...
Compiled by Heidi Seo
---
Exploration Weekly - December 13, 2019
ByteDance Ramps Up the Testing of Its Music Service Resso
TikTok owner ByteDance is now testing its new standalone music service - called Resso - in both India and Indonesia. According to Bloomberg, about 27,000 users have already installed the Resso app, with efforts to bring people into the beta test having seemingly increased towards the end of last month. ByteDance is seemingly adding more interactive elements, like social media features that are popular on services such as NetEase Cloud Music in China and making it easy for users to sync music to video, like sister app TikTok. The company has been busy negotiating licensing deals for both its video-sharing app and the new music service. With India a target market, it already has deals with key Indian labels T-Series and Times Music. Commenting on the testing of the standalone music product, a ByteDance rep told reporters, "Resso is currently in a beta testing phase. We are optimistic about its long-term prospects but we are still very early in the process and only in a limited number of developing markets".
Merlin Signs Licensing Deal With Boomplay, Leading Streamer in Africa's "Fast-Evolving" Market
Global indie rights agency Merlin signed a "landmark licensing partnership" with Boomplay, allowing users to now listen to and download music on Africa's biggest and fastest growing digital music service. The announcement comes less than a month after Sony Music Entertainment became the final major to team up with the music streaming platform, which claims to reach more than 62 million users in Africa. Boomplay, launched in Nigeria in 2015, is owned by the China-based company Transsnet Music Limited and has a catalog of more than 10 million songs available to stream or download in Cameron, Ghana, Ivory Coast, Kenya, Nigeria, Rwanda, Senegal, Tanzania, Uganda, and Zambia. The addition of repertoire from the 20,000 independent record labels and distributors that Merlin represents substantially grows Boomplay's licensed catalog and greatly increases its consumer proposition, said the company.
Katy Perry Fights Back Against $2.78 Million "Dark Horse" Copyright Infringement Ruling - With an Army of Musicologists
Katy Perry and her legal team have filed with the court to strike back against a recent $2.78 million copyright infringement ruling related to the hit song "Dark Horse". The first counter-arguments are scheduled for January of 2020. The verdict, delivered in August of this year, was given only after two days of deliberation. The federal jury issued the decision against Katy Perry, her label, associated songwriters, and other collaborators for infringing upon the work of Christian rapper Flame (aka Marcus Gray). In an appeals filing in October, attorneys for Perry called the Flame ruling a "grave miscarriage of justice," while pointing to "erroneous verdicts" that would create "serious harm to music creators and to the music industry as a whole". Undeterred, Flame attorneys are pushing to increase the penalty higher, arguing that they should be paid $2.789 million plus interest after years of being blatantly copied. Thus, Perry's legal team appears to be pursuing a "Renewed Motion for Judgment as a Matter of Law" or, failing that, a new trial.
Report: Spotify has 36% Market Share of Music-Streaming Subs
Consultancy firm Midia Research posted its latest estimates for the key global streaming services like Spotify, Tencent Music, and Pandora. "At the end of June 2019 there were 304.9 million music subscribers globally. That was up 34 million on the end of 2018, while the June 2018 to June 2019 growth was 69 million – exactly the same rate of additions as one year earlier," claimed Midia in a blog post last week. That suggests Spotify had a 36% market share with its 108.1 million subscribers at the end of June – an already-public figure. Midia then posted the rundown as follows: Apple Music (54.7 million subscribers and an 18% market share), Amazon Music (38.3 million / 13%), Tencent Music (31 million / 10%), Google/YouTube Music (16.2 million / 5%), Deezer (8.5 million / 3%), Pandora (7.1 million / 2%), and South Korea's Melon (5.3 million / 2%), with other services accounting for 34.5 million subscribers and the remaining 11% global market share. Key trends include: Spotify's market share is remaining steady; Apple, Amazon, and Google/YouTube have grown; and smaller/local services fell back in terms of market share, even if they grew in their actual number of subscribers.
The Major Labels will Generate Over $14 Billion in 2019, As Warner Bucks Trend of Streaming Slowdown
According to an MBW forecast based on recent fiscal results from Vivendi/Universal Music Group, Sony Corp, and Warner Music Group, major record companies are on course to generate over $14 billion in total this calendar year, with approximately $8 billion from streaming alone. Total recorded music revenues across the "Big Three" in the first nine months of 2019 hit $10.29 billion, significantly up on the $9.26 billion they posted in the same period last year. Furthermore, in calendar Q3, the three majors collectively generated an average of $22.9 million every day from streaming. However, as the world's biggest streaming territories mature, and the ARPU of certain platforms continues to tumble, the majors look to be preparing themselves for a deceleration in streaming revenue growth in 2019. Collective streaming revenue of all three majors in the first nine months of this year ($6.07 billion) was up by $1.07 billion on the $5.0 billion generated in the same nine months of the prior year (2018). Yet that $1.07 billion figure was down by around $140 million on the equivalent 9 million year-on-year growth margin the majors from streaming services in the same period of 2018 (vs. 2017), which stook at $1.21 billion.
Ninth Circuit Edits Its Own Ruling in "Shake It Off" Lyric-Theft Case
A newly edited version has been published to judge a lyric-theft lawsuit over Taylor Swift's "Shake It Off" this week by the American appeals court. A 1903 reference has now been taken out, stating that an assessment of whether a creative work enjoying copyright protection should be done by a jury, not a judge. This may possibly reduce the impact the judgement will have on future song-theft lawsuits. Back in 2017, Sean Hall and Nathan Butler accused Swift of ripping off a 2001 song they wrote for 3LW called "Playas Gon Play" on her 2014 hit. However, a judge dismissed the lawsuit on the basis that Hall and Butler's original lyric was too "banal" to enjoy copyright protection. The two appealed, taking the case to the Ninth Circuit appeals court. Judges then overturned the lower court ruling, arguing that the initial judge had been wrong to dismiss the case simply on the basis that Hall and Butler's lyrics lacked originality. The appeals court also reissued its "Shake It Off" judgement with some significant edits. Although it still concludes that the case should be revived, because the original judge was wrong on the originality point, the 1938 and 1903 cases are no longer cited.
Random Ramblings
---

Who is Exploration?
Exploration is proud to be the company of choice to administer much of the world's most important media. Utilizing competent staff and advanced technology, our clients are able to better control their data and collect their money.
We're writing a free book on how the music business works. Learn more here.
The catalog metadata template offers the minimum viable data needed to collect publishing royalties. Download the .csv file here.
Please feel free to reach out anytime if you have any questions or ideas!
Hope you have a great weekend!

hello@exploration.io
http://exploration.io
Facebook
Twitter
Linkedin
Google+
310-739-5482
171 Pier Ave., #251
Santa Monica, CA 90405