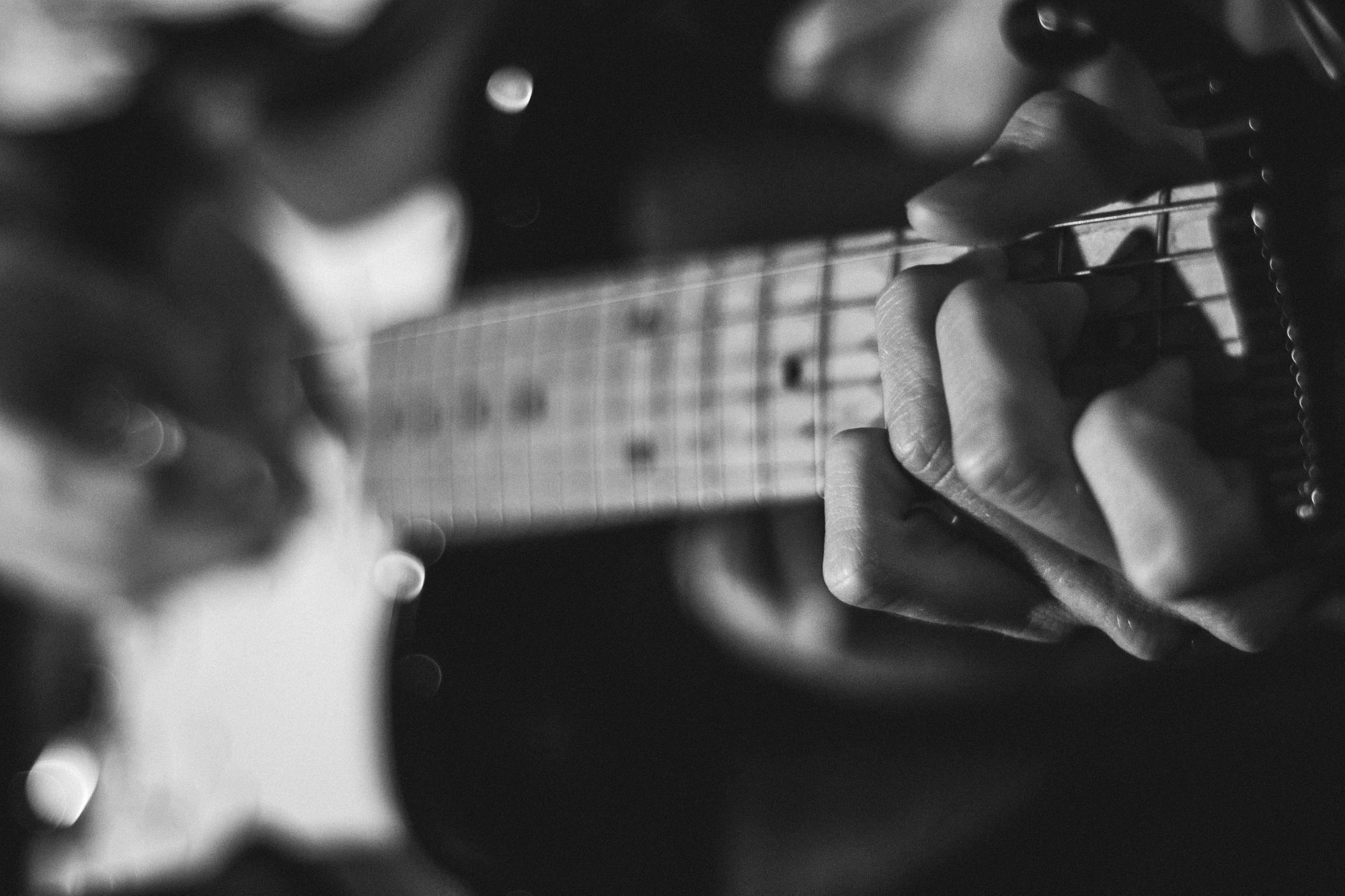 "Without deviation from the norm, progress is not possible."

Frank Zappa
---
Lawmakers on Wednesday wrote a letter to the director of the American Law Institute (ALI), Richard Revesz, warning that its planned Copyright Restatement Project, which approves restatements to sections of copyright law, could be cited as authority for deciding case law disputes. Nine key concerns were outlined in the written document to the private organization.
Spotify recently launched a new paid promotional tool called Marquee this week. First introduced as an option in October, the advertising initiative allows labels to purchase a pop-up ad prompting users to listen to a particular song on release day. According to sources, every time a Spotify user clicks on one of those ads, the label forks over 55 cents.
YouTube unveiled its year-in-review lists for 2019, factoring in multiple variables including views, likes, comments, and searches. At the top of the most-viewed music videos in the US at No. 1 was Lil Nas X's "Old Town Road" featuring Billy Ray Cyrus. Other most popular songs in the US on YouTube this year was Dababy's "Suge (Yea Yea)," Yo Gotti's "Put a Date On It," and Polo G's "Pop Out."
Now, the details...
Compiled by Heidi Seo
---
Exploration Weekly - December 6, 2019
Lawmakers Urge American Law Institute Not to Publish New Copyright Restatements
On Wednesday December 4, a group of lawmakers sent a letter to the director of the American Law Institute (ALI) expressing their concerns with a planned Copyright Restatement Project that they believe has the potential to upend copyright law interpretation. ALI is an organization that compiled and publishes legal books, which are intended to guide judges by summarizing and clarifying court decisions around the US. Although the Institute is a private organization with no legislative power, its Restatements are so often used by lawyers and so frequently cited by judges that they play a significant role in shaping court decisions. The letter was sent by Sen. Thom Tilli (R-NC) and Reps. Ben Cline (R-Va.), Ted Deutch (D-Fla.), Marha Roby (R-Ala.), and Harley Rouda (D-Calif.) to ALI director Richard Revesz, warning of the possible repercussions, should the Institute approve restatements to 18 sections of copyright law. In effect, the ALI's new interpretation could be cited as authority for deciding case law disputes instead of federal rules and regulations that are already in place. Lawmakers are asking the ALI to address nine key concerns that they have with this Copyright Restatement Project. Read the full letter here.
A New Tool From Spotify Walks the Line Between Advertising and Pay-For-Play
Towards the end of October, Spotify introduced a new option for labels that allows them to pay to "drive incremental streams" for their artists, creating an advertising initiative called Marquee. Labels can now purchase a pop-up ad prompting users to listen to a particular song on release day. According to confidential documents obtained by Rolling Stone, every time a Spotify user clicks on one of those ads, the label forks over 55 cents. As a result, clickers will hopefully then hit play on the advertised music, helping artists bolster their stream counts. In Spotify's pitch deck, which was sent to a distribution company, the platform advises artists or labels to spend at least $5,000 on these campaigns. The ad tool will provide wider reach, allowing artists and labels to get at coveted Spotify subscribers in addition to free users. Sources suggest that Marquee's "click-through rate" is 21.7% much higher than comparable rates on Instagram or Twitter.
YouTube Reveals 2019 Top-Trending Videos, Most-Viewed Music Videos
YouTube recently revealed its year-in-review lists for 2019, documenting the top videos, trends, creators, music, games, and more. Its ranking of trending videos is not based only on views, factoring in multiple variables including views, likes, comments, and searches. In music, Lil Nas X's "Old Town Road" featuring Billy Ray Cyrus topped the most-viewed music videos in the US, both at the No. 1 and No. 5 spot with the "official movie" version of the video. The other most popular songs on YouTube in the U.S. this year were Dababy's "Suge (Yea Yea)"; Yo Gotti's "Put a Date On It" featuring Lil Baby; Polo G's "Pop Out" featuring Lil Tjay; Offset's "Clout" ft. Cardi B; Billie Eilish's "Bad Guy"; 21 Savage's "A Lot" ft. J. Cole; Ariana Grande's "7 rings"; and Daddy Yankee and Snow's "Con Calma." The lists will be part of YouTube Rewind 2019, the video site's annual mashup of top memes and trends of the year, set to be released later this week.
TikTok Looks to Boost US Operation to Allay Regulator Concerns
Chinese-owned, TikTok owner and tech firm ByteDance is planning to ramp up the US side of its operations in a bid to allay fears among the American political community over how the video sharing app manages the content and data on its platform. Recently, the American government's Committee On Foreign Investment In The United States (CFIUS) filed an investigation on ByteDance's 2017 acquisition of lip syncing music app Musical.ly, a deal which helped TikTok's rapid expansion globally. According to Reuters, the Chinese firm is making efforts to invest in its US operations, seeking to grow its team of developers within the US, so it is less reliant on its Chinese staff, while also setting up a new team in its California office to oversee data management. That team will be deciding what data the company's Chinese employees should have access to and monitor what they then do with it.
StudioCanal Fights to Retain "Spinal Tap" in Counterclaims Against Creators
On Monday, Vivendi's StudioCanal unit filed counterclaims against the creators of the 1984 cult film "This Is Spinal Tap" in a bid to have a California federal judge declare it to be a "work made for hire." Co-creator of the movie, Harry Shearer, filed a $400 million lawsuit more than three years ago, and was able to reach resolution with one of the co-defendants - UMG, which was fighting copyright reversion of the soundtrack - but talks with Vivendi have evidently proved less successful at least at the moment. StudioCanal is now looking to head off a complete loss of Spinal Tap rights. According to the Copyright Act of 1976, authors are allowed, after waiting 35 years, to reclaim their creations via a termination notice. However, there are certain limits to who can terminate. If something is made as a work-for-hire, then it's the employer who is seen as the statutory author. Now, StudioCanal seeks declaratory relief that Spinal Tap is one of those works ineligible for copyright termination. If the case doesn't settle and ends up in a ruling that gets brought to an appeal, it would be heard at the Ninth Circuit Court of Appeals. Here's the full counterclaim, which also includes a demand that StudioCanal be declared the owner of Spinal Tap common law trademarks.
Spotify's Annual Wrapped Feature for Fans and Artists Goes Live
Spotify launched its annual "Wrapped" promotion on Thursday December 5. Fans can log in to see data on their listening not just from 2019, but also from the last decade. This is the first time Wrapped has been available within Spotify's app itself. Tuned for social media, each Spotify user will get their own "card" to share on Instagram, Twitter, Snapchat and/or Facebook showing their top artists, songs, and genre for 2019 and for the decade - plus a "minutes listened" metric for 2019. Artists will also get a Wrapped section of their Spotify for Artists dashboard, with data including total fan hours streamed, highest number of fan streams per hour, percentage increase in followers, and how many fans had them as their number one artist. Here again, there will be a share-card to put on social media, boasting about an artist's stats.
Genius Sues Google and LyricFind Over Lyrics Allegedly Lifted From Its Site
Music-lyrics site Genius is suing Google plus its partner LyricFind for $50 million, connecting the case to a previous accusation by the former in June saying that Google was serving up some lyrics in its "OneBox" search results that had been lifted from Genius. These search results were detected by Genius using alternating straight and curved apostrophes in its transcriptions, spelling out "red handed" in Morse code. The lawsuit will be followed closely via updated responses from Google and LyricFind on their blog posts.
A Spotify Subscription in India Now Costs Less Than $1 Per Month, Thanks to New Annual Offer
Spotify slashed the price of its annual Premium subscription package in India. The annual cost previously weighed in at 1,189 rupees (approx. $16.60), but now, new and existing customers can get 12 months of subscription for just 699 rupees (approx. $9.76) - the equivalent of less than $1 per month. The new offer is open until December 31 this year, according to the Hindustan Times, after which the price will revert back to where it was previously. The streaming service launched in India in February, and subsequently confirmed in April that it had more than 2 million active users in the market. It currently stands in legal dispute in India with Warner Music Group's publishing company, Warner Chappell, who issued an injunction in the country against Spotify before the streaming platform's launch, in an attempt to block the use of its music in the region. That move did not go as planned. Spotify launched in India anyway, after attempting to clear a statutory license for Warner Chappell's music without WMG's say-so. The two companies now await the decision of the Bombay High Court, which is mulling whether or not Spotify qualifies for the statutory license.
Random Ramblings
---

Who is Exploration?
Exploration is proud to be the company of choice to administer much of the world's most important media. Utilizing competent staff and advanced technology, our clients are able to better control their data and collect their money.
We're writing a free book on how the music business works. Learn more here.
The catalog metadata template offers the minimum viable data needed to collect publishing royalties. Download the .csv file here.
Please feel free to reach out anytime if you have any questions or ideas!
Hope you have a great weekend!

hello@exploration.io
http://exploration.io
Facebook
Twitter
Linkedin
Google+
310-739-5482
171 Pier Ave., #251
Santa Monica, CA 90405