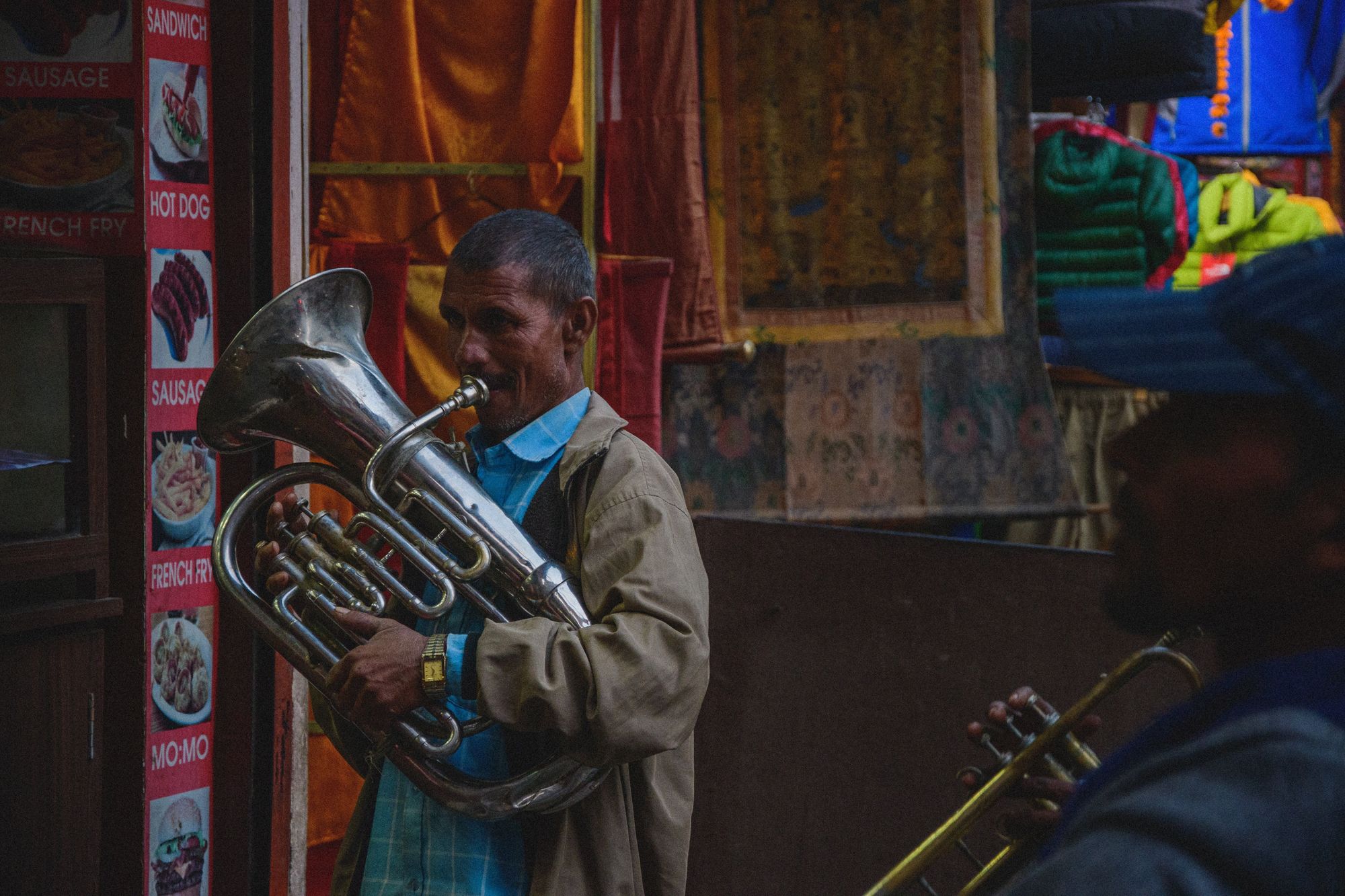 "Every heart sings a song, incomplete, until another heart whispers back. Those who wish to sing always find a song. At the touch of a lover, everyone becomes a poet."

Plato
---

The European Copyright Directive, which includes the controversial Article 13, is now approved by the European Parliament as of Tuesday (March 26). The legislation has been five years in the making, and, in part, will determine how platforms hosting user-generated content like YouTube will take responsibility over copyright infringement. The directive awaits its next vote in April by the European council, and it has two years to be adopted by individual EU countries.

The Mechanical Licensing Collective (MLC) created by the Music Modernization Act will require start-up costs anywhere around $26 million to $48 million, with an annual operating cost of $25 million to $40 million a year. So far, two applications have submitted a public bid to run the MLC - one sponsored by the National Music Publishers' Association, the Nashville Songwriters Association International, and the Songwriters of North America, and the other sponsored by the American Music Licensing Collective. The industry consensus group's application further stated that its annual costs will come up to around $10 million for staffing, $8 million in operational costs, and up to about $20 million for technology. The estimates are in line with the $30 million the Congressional Budget Office projected it would cost to operate the MLC annually.

This past Monday (March 25), Apple put on a star-studded press event to reveal its new subscription streaming service, Apple TV+, coming this fall. The new offering will allow subscribers to access ad-free content both online and offline in more than 100 countries. For an additional fee, subscribers can add on premium channels like HBO and Showtime via Apple TV Channels, and the company stated it will not offer any third-party content. The service will only host a slate of original programming, according to the announcement. The price for the subscription service has not yet been revealed.
Now, the details...
Compiled by Heidi Seo
---
Exploration Weekly - March 29, 2019
European Parliament Approves European Copyright Directive, Including Article 13
The European Union Copyright Directive was passed by the European Parliament on Tuesday (March 26) with a vote of 348 votes for and 274 against in Strasbourg, France. The controversial new law, which is five years in the making, may fundamentally change the way EU citizens, content creators, and online platforms use the Internet. Digital media giants like Facebook and YouTube as well as hundreds of thousands of people across Europe showed opposition to the directive, but associations representing content creators and large traditional media companies, supported the legislation. Article 11, which requires online sites to pay for media content driving users to their platforms (link tax) and Article 13, which makes the tech platforms liable for copyright infringement on their sites, are two of the most contentious aspects of the new legislation. Critics say Article 13 will result in upload filters and increase online censorship. The next vote is to happen in April by the European council. Individual countries have two years to adopt the directive, and there is considerable flexibility in how the law will be implemented in different EU countries.
Industry Consensus Group Reveals New Proposal to Run Mechanical Licensing Collective
The industry consensus group forming the Mechanical Licensing Collective (MLC) created by the Music Modernization Act calculates start-up costs anywhere between $26 million to $48 million, with an annual operating cost of $25 million to $40 million a year. These numbers are according to the application sponsored by the NMPA, NSAI, and SONA that was made public last week, along with a rival proposal by the AMLC and a lone application to run the Digital Licensing Coordinator role submitted by the Digital Media Association. These estimates are in line with the $30 million the Congressional Budget Office projected it would cost to operate the MLC annually. The consensus group also broke down its annual costs to about $10 million for staffing, $8 million in operational costs, and up to about $20 million for technology. It also disagreed with the statement that the White House could appoint and remove board members from the MLC. Instead, the application noted that a provision in the law "authorizes the board of directors of the designated mechanical licensing collective to adopt bylaws for the selection of new directors subsequent to the initial designation of the collective and its directors by the Register of Copyrights and with the approval of the Librarian of Congress (Librarian)."
Apple Unveils Streaming Service Apple TV+, Set to Launch This Fall
As expected, Apple used its big press event today to finally reveal some key details about its long-anticipated streaming service. The new offering is called Apple TV+ where all subscribers will have access to ad-free content, available online and offline in more than 100 countries through various smart TVs, a newly-relaunched Apple TV app (coming in May) for iPhones and iPads, and through Roku and Fire TV. The service is expected to launch in the fall. Apple is also rolling out Apple TV Channels, which lets subscribers pay an additional fee to add on premium channels like HBO, Showtime, and Starz, something that is not new with other streaming competitors. However, what is new is that users can also pay a fee to add content from Hulu and Amazon Prime Video, two services that are expected to be Apple's direct competitors in streaming. Apple's model will not also offer any third-party content, relying instead on its billion-dollar slate of original programming that will feature big stars like Reese Witherspoon, Jennifer Aniston, and Steve Carrell. The company has so far not revealed how much Apple TV+ will cost.
Karyn Temple Appointed United States Register of Copyrights
As of March 27, Karyn A. Temple has been appointed Register of Copyrights, a job she has held on an acting basis for two and a half years. The announcement was made by Librarian of Congress Carla Hayden, and will end years of debate about the appropriate way to fill the position for now. Temple is generally seen as being even-handed on intellectual property issues in the digital age. She steps into the Register job at a time when the Copyright Office, which she will run, will soon choose who will run the licensing collective mandated to collect mechanical royalties under last year's Music Modernization Act. Within a week, Temple plans to release a strategic plan that will lay out the Copyright Office's priorities for the next five years, one of which includes modernizing the Office's information technology infrastructure. She also wants to update operational goals, devote more attention to outreach, and provide impartial expertise on copyright policy. Regarding the MLC, the Copyright Office will choose which team to run it by July 8. "We've said we're committed to an open and transparent process," Temple said.
YouTube to Launch Ad-Supported Slate in a Few Weeks
While Apple has recently announced its paid, monthly subscription services for video, games, and news, YouTube has decided to focus on paid subscriptions by introducing an ad-supported slate that will include new and existing series in the coming weeks. For now, the plan seems that this will exist alongside YouTube Premium, its $11.99 ad-free subscription service that provides access to YouTube Music and original video content and films. These days, many of the biggest existing services, as well as those that are now coming online, are putting millions into commissioning original movies and series. Competition prices are getting higher, as well as the demand for big names and huge investments in the production films and series. YouTube alone generated $15 billion in advertising revenues last year. The company is now exploring a no-fee approach, offering its original TV content not as part of subscriptions but as an ad-supported free service.
NMPA/NSAI to Hold Songwriter Town Hall in Response to Spotify's CRB Rate Appeal
The National Music Publishers' Association (NMPA) and the Nashville Songwriters Association International (NSAI) are both holding a songwriter town hall in Nashville on Wednesday April 10 between 3:30 and 5 PM to discuss the recent move by Spotify and other tech companies to appeal the Copyright Royalty Board's mechanical rate determination. The event is billed as a "fair and open discussion," and Amazon, Pandora, and Google, who are fighting alongside Spotify, are welcome to join the event. The announcement was inspired by Spotify's plans to host a songwriter town hall of their own, which was not officially announced or confirmed by Spotify. The company declined to comment regarding this story. NMPA president and CEO David Israelite says the NMPA will make a presentation and then conduct a Q&A with songwriters. For writers who are interested in attending, there is an RSVP to leah@nashvillesongwriters.com, and the flyer ends with #AskSpotifyWhy.
Peloton to Remove Classes Featuring Songs Named in NMPA Copyright Infringement Lawsuit
Last week, Peloton was hit with a lawsuit by the NMPA and members Downtown Music Publishing, ole, peermusic, and more, for copyright infringement on more than 1,000 musical works with more than $150 million in damages. The exercise startup responded recently by removing classes featuring songs publishers claim were being used without proper licenses. Peloton founder and CEO John Foley addressed the lawsuit in a letter to Peloton users on Monday (March 25), saying users should hear directly from him on the issue.  He stated, "Peloton respects the rights of all creators, including performing artists and songwriters. The filing of the lawsuit is unfortunate and disappointing, as it occurred after what appeared to be fruitful discussions with most of the publishers named." He added that "out of an abundance of caution," the company will remove classes featuring the songs identified as publishers.
JioSaavn Cuts Prices by 75% to Battle Spotify, YouTube Music
Just weeks after Spotify and YouTube Music launchd in India, leading Indian music streaming platform JioSaavn recently decided to cut the cost of its annual "Pro" subscription by 75%. JioSaavn charged $14.49 or Rs. 999 for a full year of Pro before, but now it's just $4.34 or RS. 299 yearly. Reports add that the subscriptions will cost Rs 399 or $5.79 in year two. A similar Spotify ad free plan in the US costs $119.88 per year. Only 1% of potential users in India pay for music at all, so the $4.34 per year pricing is certainly going to be a topic of discussion at Spotify's current re-licensing talks with the major labels.
Several of Spotify's Human-Curated Playlists Will Now Be Personalized
Some of Spotify's human-curated playlists will now be programmed by algorithmic personalization, as stated by the company in a recent blog post this week. Before, there was a clear split within Spotify's own playlists - some were programmed by humans and others were by algorithms. "Some playlists will now be personalised based on a listener's taste which means all music has a better chance of getting into the ears of the right listeners," says Spotify on its blog. It added, "When we tested this new system with some of our listeners, we found that they were much more likely to listen longer. Plus, these personalised editorial playlists increase the number of artists featured on playlists by 30% and the number of songs listeners are discovering by 35%." A company spokesperson stated that only Spotify's own playlists will be getting the treatment, not those curated by third parties, focusing mainly on "moods and moments" playlists like Beast Mode and Sing in the Shower. The new system is also tweaked so that artists can share these playlists with fans on their social profiles. The company explained, "Anyone who clicks a unique link shared by an artist will see a personalised version of the playlist with that artist's track as the first song. For editorial playlists that are not personalised, artists should continue to use public links as they do now."
EMI Production Music Catalogue Added to Music Library for YouTubers
Sony/ATV's EMI Production Music has entered a new deal with SoundVault, a service that provides music to YouTubers and UGC creators. Now, the music publishing major's production music library is available to video makers via the sync licensing platform. CEO of SoundVault, Graham Gabie, spoke out about the deal, "SoundVault is proud to find a partner in Sony/ATV who shares our values. Protecting artists and writers' rights online and opening up new revenue streams in licensing is our aim. We are now bringing solutions into the marketplace so that YouTubers and channels can license the music they've been searching for, and all rights holders are paid accurately".
Music Companies Sue Charter Communications for Copyright Infringement
A lawsuit was filed in Colorado last Friday against Charter Communications, Inc. by more than 50 leading record labels and publishers for contributing and profiting off its internet subscribers' copyright infringement. The internet service provider, which conducts business under the name Spectrum, allegedly refused to "take reasonable measures to curb customers from using its Internet services to infringe on others' copyrights, including Plaintiffs' copyrights -- even after Charter became aware of particular customers engaging in specific, repeated acts of infringement." The music companies also stated that they sent hundreds of thousands of statutory infringement notices to Charter that went mostly ignored. Last year, the 4th Circuit Court of Appeals ruled in favor of BMG Rights Management against Cox Communications, and the RIAA has also been in legal battle with Grande Communications in Texas since 2017, alleging similar negligence to take action against repeat copyright offenders.
Random Ramblings
---
Who is Exploration?
Exploration is proud to be the company of choice to administer much of the world's most important media. Utilizing competent staff and advanced technology, our clients are able to better control their data and collect their money.  
We're writing a free book on how the music business works. Learn more here.
The catalog metadata template offers the minimum viable data needed to collect publishing royalties. Download the .csv file here.
Please feel free to reach out anytime if you have any questions or ideas!
Hope you have a great weekend!

hello@exploration.io
http://exploration.io
Facebook
Twitter
Linkedin
Google+
310-739-5482
171 Pier Ave., #251
Santa Monica, CA 90405