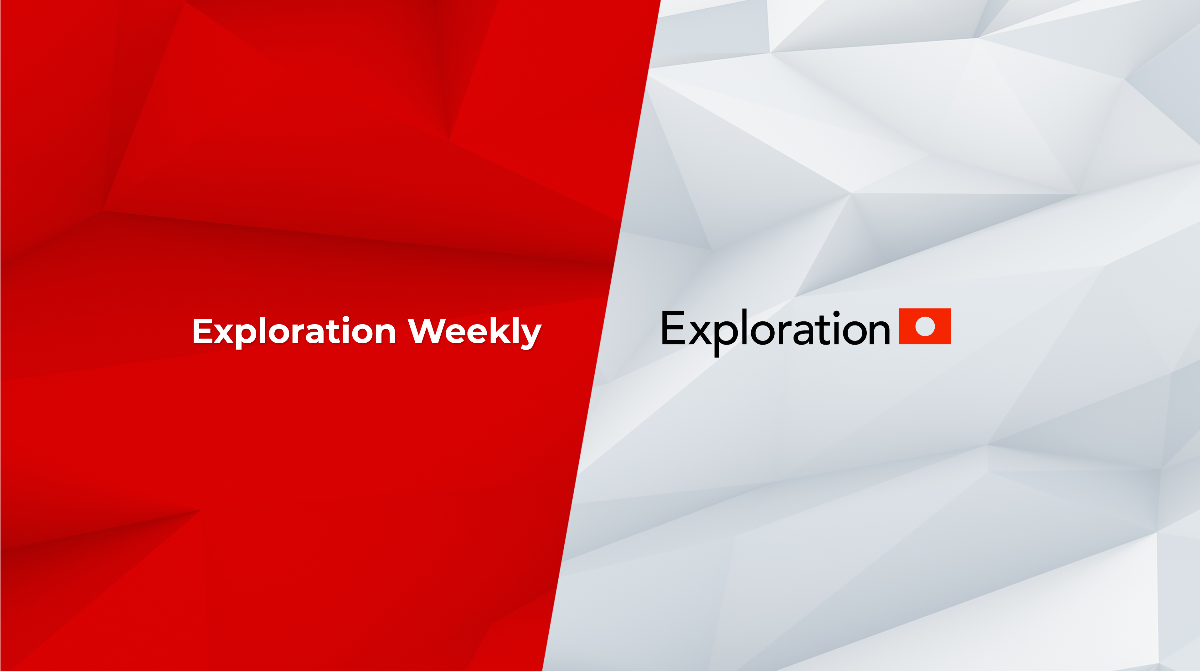 We hope you have been having a good December! Today's topic dives deep into the intricacies of a music publisher. To learn more about Exploration's copyright administration services, please visit our website here.

What is a Music Publisher?
A music publisher is fundamentally responsible for licensing and administering the composition copyrights of songwriters. Publishers vary in size: some are small, independent boutique firms and some are branches of multinational corporations. Music publishers offer a variety of services. Typically, they are responsible for securing the placement of songs in the publisher's catalog where royalties and other revenue will be generated. These revenue streams range from royalties obtained through the licensing of compositions for the purposes of sound recording, to digital streaming and synchronization in film, commercials, or television.


---
In this newsletter:

The House Judiciary Committee recently approved the American Music Fairness Act, a bill that will implement a sound recording performance royalty on over-the-air broadcasting. Terrestrial radio is currently not required by law to pay royalties to recorded-music copyright owners of the songs played on-air in the U.S.

According to a decision made on Dec. 2 by the Copyright Royalty Board, commercial webcasters will now have to pay 7.1% more cents per stream from the previous year in 2023. For ad-supported performances, that royalty rate will increase by 9.1% in the same year as well.

In MIDiA's new annual "Music subscriber market shares" report, taking data from 33 different markets, music subscriptions may be resilient to the recession with home entertainment trends expected to perform well during that period.

Now, the details...
---
Exploration Weekly - December 9, 2022
Compiled by Heidi Seo
House Judiciary Committee Approves Bill Requiring Radio Stations to Pay Royalties to Performers

In a markup session, the House Judiciary Committee gave its approval to a bill that implements a sound recording performance royalty on over-the-air broadcasting, the American Music Fairness Act. If the bipartisan bill were to go through, artists, performers, producers and musicians involved in creating songs would receive royalties when their music plays on U.S. terrestrial radio stations, just as songwriters already do. The U.S. is the only major country in the world where terrestrial radio is not required by law to pay royalties to performers or recorded-music copyright owners of the songs played on-air. Streaming services and SiriusXM satellite radio already do pay such performance royalties. The American Music Fairness Act is endorsed by the AFL-CIO, the American Association of Independent Music (A2IM), the American Federation of Musicians, the Recording Industry Association of America (RIAA), SAG-AFTRA and SoundExchange.

Webcast Royalty Rates Increase for Artists, Labels Thanks to High Inflation

The Copyright Royalty Board (CRB), which sets royalty rates for some streams in the U.S., announced on Dec. 2 that per-stream rates for noninteractive webcasters' streams will take a big jump in 2023: commercial webcasters will pay 0.3 cents per stream for subscription performances, up 7.1% from 2022, and 0.24 cents per stream for ad-supported performances, up 9.1%. Non-commercial webcasters' per-stream royalty rate for 2023 is 0.24 cents for all digital audio transmissions in excess of 159,140 aggregate tuning hours in a month on a channel or station. Artists are ensured to feel the bump in royalty rates because webcasting royalties are paid by streaming services to SoundExchange, which distributes payments directly to performing artists from noninteractive webcasters such as Pandora.

Music Subscriber Market Shares 2022

MIDiA has just released its annual 'Music subscriber market shares' report and dataset, with data for 23 DSPs across 33 different markets. Here are some of the key global trends: Music subscriptions may be recession-resilient, as China leads the way. Home entertainment tends to perform well during recessions, not least because people are inclined to cut down on leisure spend (eating out, bars, clubs, etc.), and thus spend more time at home. The early signs are positive (subscriber growth was stronger in the full year of 2021 than 2020), and though the first half (H1) of 2022 growth was down from H1 2021, this reflects the mature state of the streaming market in many markets, as much as it does global economic headwinds.

Congressman Joaquin Castro on "Highlighting Latin Music Brilliance" in National Recording Registry

Last Monday (Dec. 1), the Congressional Hispanic Caucus announced 33 Latin music nominations to the Library of Congress' National Recording Registry, in an effort to increase Latin representation in the U.S., with Congressman Joaquin Castro leading the way. From the dozens of Latin works nominated, the list also includes Juan Gabriel's ballad "Amor Eterno," Jennifer Lopez's album J.Lo, Chavela Vargas' widely-covered "Paloma Negra," and Héctor Lavoe's salsa banger "El Cantante". Each year, the Library of Congress selects 25 recordings to the registry to preserve sound recordings that are "culturally, historically or aesthetically significant" to American life. Despite Latinos/Latinas comprising 20% of the U.S. population, and widely bilingual, only a staggering 4% of the 600-music catalog currently come from Latin artists.

Roddy Ricch Hit with Copyright Lawsuit Over Smash Hit "The Box"

A new copyright lawsuit claims that Roddy Ricch stole elements of his chart-topping 2019 song "The Box" from a 1975 soul song that's been repeatedly sampled – legally – by other rappers. In a complaint filed Tuesday in Manhattan federal court filed against Ricch (real name Roderick Wayne Moore Jr.) and Atlantic Records, songwriter Greg Perry says the smash hit clearly borrowed from his decades-old song "Come On Down." In specific terms, Perry claims that Ricch infringed the "ascending minor scale played by violin" that plays at the beginning of "Come On Down" and repeats six throughout the song. According to Perry, "Come On Down" is a popular sample in hip hop – featured in both Yung Jeezy's 2008 "Wordplay" and in Yo Gotti's 2016 "I Remember." But he says that both of those songs were fully cleared and licensed by giving him a songwriting credit and an ownership stake.

VEVA Sound is Partnering with Universities to Help the Next Generation of Musicians Prevent Missing Credits and Unmatched Royalties

VEVA Sound is partnering with universities to help the next generation of music professionals receive their due recognition and compensation. VEVA Sound has worked to improve credits and, in turn, enable members of the music community to put unmatched royalties in the rearview. Throughout 2022, Collect has assisted a multitude of musicians by capturing credits at the source, optimizing metadata, and securing payments to which their hard work entitles them. Nearly 20 institutions have already signed on to the program, with current stateside participants including Berklee College of Music, The Blackbird Academy, Fisk University, Middle Tennessee State University, the University of Georgia, and the University of Miami, to name some.

Random Ramblings

---
Who is Exploration?

Exploration is proud to be the company of choice to administer much of the world's most important media. We rely on advanced technology and a competent, full-time staff of 70+ people to help our clients and partners better control their data and collect their money.

We wrote a free book on how the music business works.

To see who is collecting your royalties, request a free copyright audit.