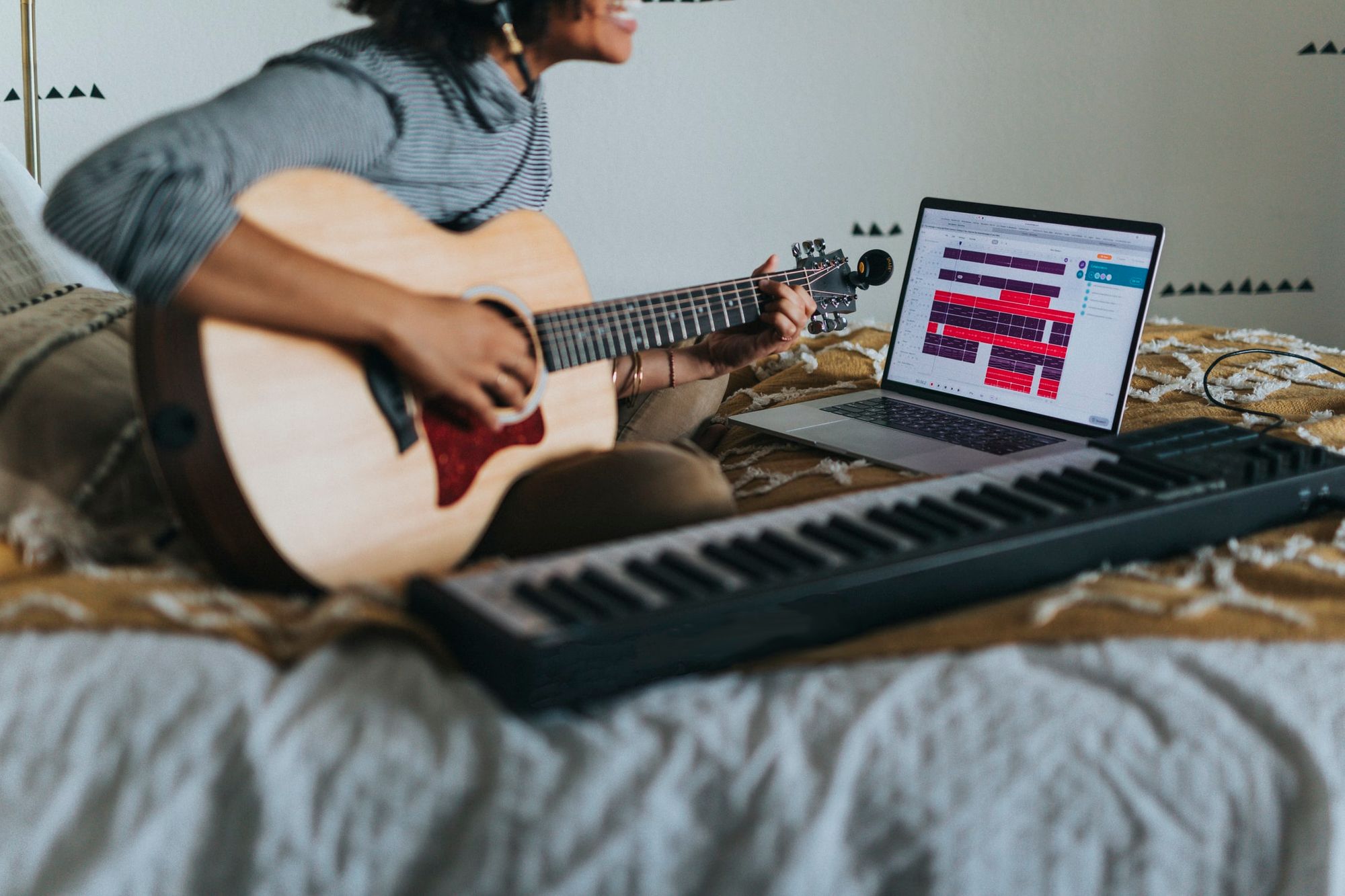 The Musical Works Modernization Act, which creates a blanket license for interactive streaming services, and establishes a mechanical licensing collective (MLC) as well as a digital licensee coordinator (DLC), makes it easier for services to obtain licenses and for creators to collect royalties.
The MLC is a nonprofit entity governed by songwriters and publishers that administers the new blanket licensing system established by the Music Modernization Act. The MLC is the sole body through which mechanical licenses flow for section 115 digital phonorecord deliveries of musical works. Instead of having to work through complicated licensing procedures and intermediaries, digital streaming services are able to obtain a blanket mechanical license from the MLC. This license is similar to the blanket licenses sold by PROs — granting access to the breadth of the organization's catalog through the purchase of a single license. One major tenant of the legislation is that if DSPs like Spotify and Apple obtain these blanket mechanical licenses, they are better protected from being charged for copyright infringement (Spotify has been hit with many of such lawsuits in the past year, and settlements have been expensive for the digital service provider). Additionally, The MLC is fully funded by Digital Service Providers such as Spotify, Amazon, Apple Music etc, meaning the operational costs are not passed on to songwriters and/or publishers.
Paired with new mechanical licensing procedures, The MLC is responsible for discussing the ongoing challenges associated with regulating the music industry as it's impacted by rapidly evolving technology. Alongside these discussions, the MLC would create and propose solutions to problems that arise.
The MLC is also responsible for creating a public record database of copyright owners to help increase efficiency for digital music providers and the songwriters and publishers they are required to pay. This database also has the intention of increasing the number of songs claimed by publishers and other copyright owners, allowing them to be paid.
The Mechanical Licensing Collective (The MLC), mandated by the Music Modernization Act of 2018 (MMA), is set to launch its online portal in January 2021. Its responsibilities will include providing a public database of copyright information on all musical works as well as collecting and distributing royalties from digital streaming services to music publishers and songwriters via a new statutory blanket license. The MLC will also update the database by matching compositions to sound recordings. Any unclaimed royalties will be held for 3 years before being distributed to music publishers based on market share. Those digital streaming services and licensees will help fund The MLC through the payment of administrative fees.

The MLC has entered into an agreement with the Harry Fox Agency (HFA) to manage data matches, distribute mechanical royalties, and onboard songwriters, music publishers and their catalogs. It also has begun working directly with a number of music publishers, software vendors, and administrators as part of the Data Quality Initiative (DQI) to streamline the comparison of metadata and subsequently improve processes for participants. Individual songwriters can also be involved via a Music Data Organization Form. Both the DQI and the Music Data Organization Form can be found on The MLC website.

In HFA, a rights holder can choose to opt into The MLC Portal by allowing the software to pre-populate contact, payment, and tax information when registering, thus saving time from having to re-enter it all in again for The MLC. If no opt-in is preferred, HFA will not transfer over any information to The MLC. Rights holders will need to register their information individually.

It is important to register your account with The MLC once it opens up to music publishers directly in order to receive digital streaming mechanical royalties in the US on your musical works. The MLC only covers this specific subset of rights. All other non-streaming digital services that have agreements with HFA and companies such as Music Reports will remain in place and not be affected. The MLC is simply an additional database, not one that is taking the place of another company or platform.
To summarize, here's a quote from Kris Ahrend, summarizing the current actions of the MLC:
"The MLC will be receiving sound recording data from the U.S. digital audio services that secure the new statutory blanket license and then matching it with the musical works data that we maintain in our new musical works database, in order to determine how to distribute the mechanical royalties we receive to publishers and self-administered songwriters entitled to receive those royalties. Since we are the exclusive administrator of the new blanket license, every music publisher and self-administered songwriter in the country and any in the world whose songs are made available on U.S. digital audio services will receive at least a portion of their mechanical royalties from those U.S. digital audio services from The MLC. We began rolling out the first version of our new user portal at the end of this past September, and we have now invited almost 7,000 music publishers, administrators, and self-administered songwriters to set up their portal user accounts and member profiles. We will continue to invite more and more members to set up their portal accounts in the coming weeks and months."
At Exploration, we are available to help answer any questions and provide more information surrounding the HFA opt-in and any services that are available to you. Please do not hesitate to reach out to us at hello@exploration.io.

Notice: The information made available by Exploration.io does not provide legal or business advice and is intended to be used for general informational purposes only.

For additional information about the MLC and the MMA, please see the following links:
Want to use this guide for something other than personal reading? Good news: you can, as long as your use isn't commercial and you give Exploration credit.

This work is licensed under a Creative Commons Attribution-NonCommercial 4.0 International License.