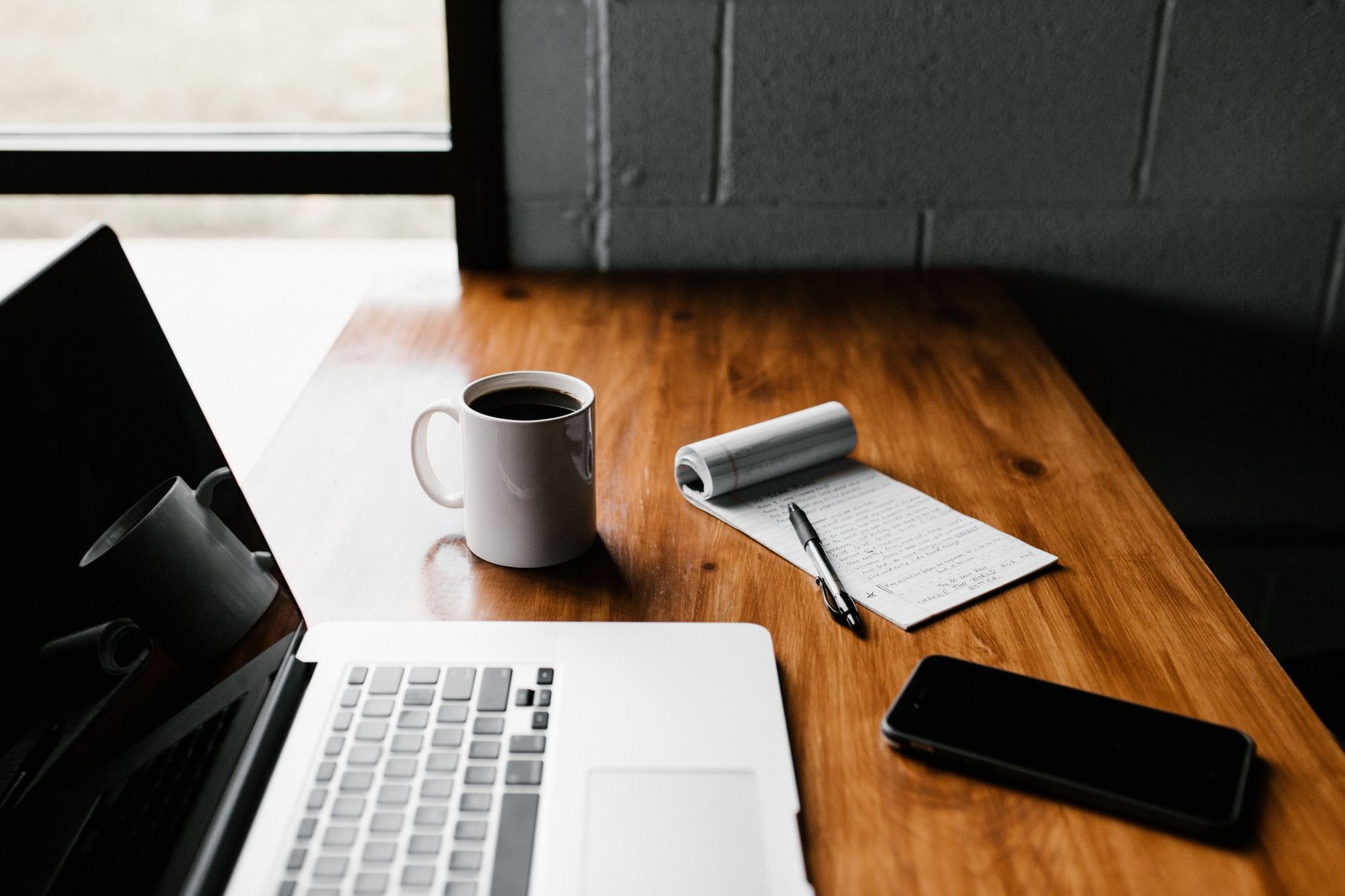 Back in 2013, when Aaron and Rene founded Exploration, they agreed that the costs associated with a brick-and-mortar location did not necessarily make sense for a technology start-up fit for the entertainment industry. Remote work was the solution.
What started as necessity has since proven to be fortuitous with the advent of circumstances that could end up forcing more folks than ever to work from home.
So, in the spirit of helping everybody in the music business continue to do what they do best, here are some of the ways we've found to keep on keeping on.
Invest in a good toolkit.
Remember that box of things your parents got you for your college dorm room freshman year with the hammers, wrench, and tape measure? You swore you'd never use it, but of course you did. That bed wasn't going to loft itself!
A wealth of digital tools now exists to help businesses run better.
In short order, these are the ones that we use most:
Google Drive. Exploration's G Drive allows us to share documents, grant permissions to view certain documents, edit contracts, draft new guides like this one, track royalties, conduct audits, send emails, manage our calendars, schedule meetings, and more.
Basic $6/user/mo. | Business $12/user/mo. | Enterprise $25/user/mo.
Zoom. Exploration first started using Zoom for highly secure video conferencing and webinars, but has since recruited Zoom's cloud phone system.
Free | Pro $14.99/mo. | Business $19.99/mo. | Enterprise $19.99/mo./host
Hubspot. Exploration manages contacts for sales and marketing purposes within Hubspot's customer relationship management software.
Free CRM | Starter $50/mo. | Professional $500/mo. | Enterprise $3,200/mo.
Mailchimp. Exploration uses a Mailchimp account to manage subscribers to the Exploration Weekly Newsletter and to conduct email outreach campaigns.
Free | Essentials $9.99/mo. | Standard $14.99/mo. | Premium $299/mo.
Zelle. Exploration and its employees use Zelle to send and receive money.
Depends on your bank fees and other restrictions.
Transferwise. Exploration uses Transferwise to send and receive debit or credit payments to and from other countries with various exchange rates.
Free | 0.33%-3.56% fee to convert currencies.
Bank of America's Online Banking System. Exploration uses online banking to cash checks via images, to pay clients their royalties, and to manage company cards.
Business Fundamentals $16/mo. | Business Advantage $29.95/mo.
Gusto. Exploration uses Gusto for payroll.
Concierge $149/mo. + $12/person/mo. | Complete $39/mo. + $12/person/mo. | Core $39/mo. + $6/person/mo.
LinkedIn. Exploration uses LinkedIn to communicate with peers and to stay social.
Free | Business $47.99/mo. | Sales $64.99/mo. | Hiring $99.95/mo.
Guideline. Exploration uses Guideline for 401K benefits.
Startup $39/mo. + $8/employee/mo. | $99/mo. + $8/employee/mo. Prime
DocHub. Exploration sends agreements to clients around the world in the music and film industry. DocHub makes it easy to show people where we need them to sign, make amendments, etc. Plus, DocHub automatically sends final copies to all involved.
Free (3 sign requests /mo.) | Pro $4.99/user/mo.
Basecamp. Exploration uses Basecamp to manage projects in various departments.
Free (limited features) | Business $99/mo.
HiveDesk. Exploration's remote staff uses HiveDesk to manage their hours.
Ranges from $15-$100/mo depending on number of users.
Buffer. Exploration uses Buffer to manage its social media accounts.
Pro $15/mo. | Premium $65/mo. | Business $99/mo.
Note: Exploration has no material interest in any of these tools and does not stand to gain by recommending them to you. We like them because they work!
Make communication part of everything you do.
Tools are nothing without a team that knows how to use them. In order to maintain structure within Exploration, better serve our clients, and get work done day-in and day-out, we focus on our organization's internal communication and especially on our external communication with the industry at large.
Technology grants us the power to communicate with each other no matter where we are in the world via phone calls, texts, emails, video chats, and more. But like any form of communication, remote work also takes empathy and practice.
Write it all down.
If a task gets done more than twice in our organization, we make a note to write it out step by step. This creates a sort of operating manual for Exploration.
It also allows for asynchronous communication between employees working within different time zones and in different geographic locations around the world.
Trust your employees.
You hired your employees because you trust them. At Exploration, we take special pride in the confidence we have that all of our employees are kind, intelligent, dedicated individuals capable of getting their work done without supervision.
Remote work by its nature demands a certain level of autonomy, so trust is a must.
Take care of yourself.
Working where you live and living where you work can put a strain on your physical and mental health if you're not careful. It's just as important to stay active, take breaks away from your computer, eat well, and monitor your stress levels when you work from home.
Other recommended precautions for your overall health this week:
Drink plenty of water.
Get enough sleep.
Wash your hands often.
Take vitamin C & D supplements.
Avoid touching your eyes, nose, and mouth.
Disinfect household objects and surfaces.
Stock up on food, medicine, and other essentials.
Restrict unnecessary travel.
Pay attention and stay informed.
Keep calm and rock on.
Hopefully, even if you own or work for a company with go-to offices or a shared work space, this guide inspires you to consider the possibilities of remote work.
As always, we are available to help answer any questions at all.