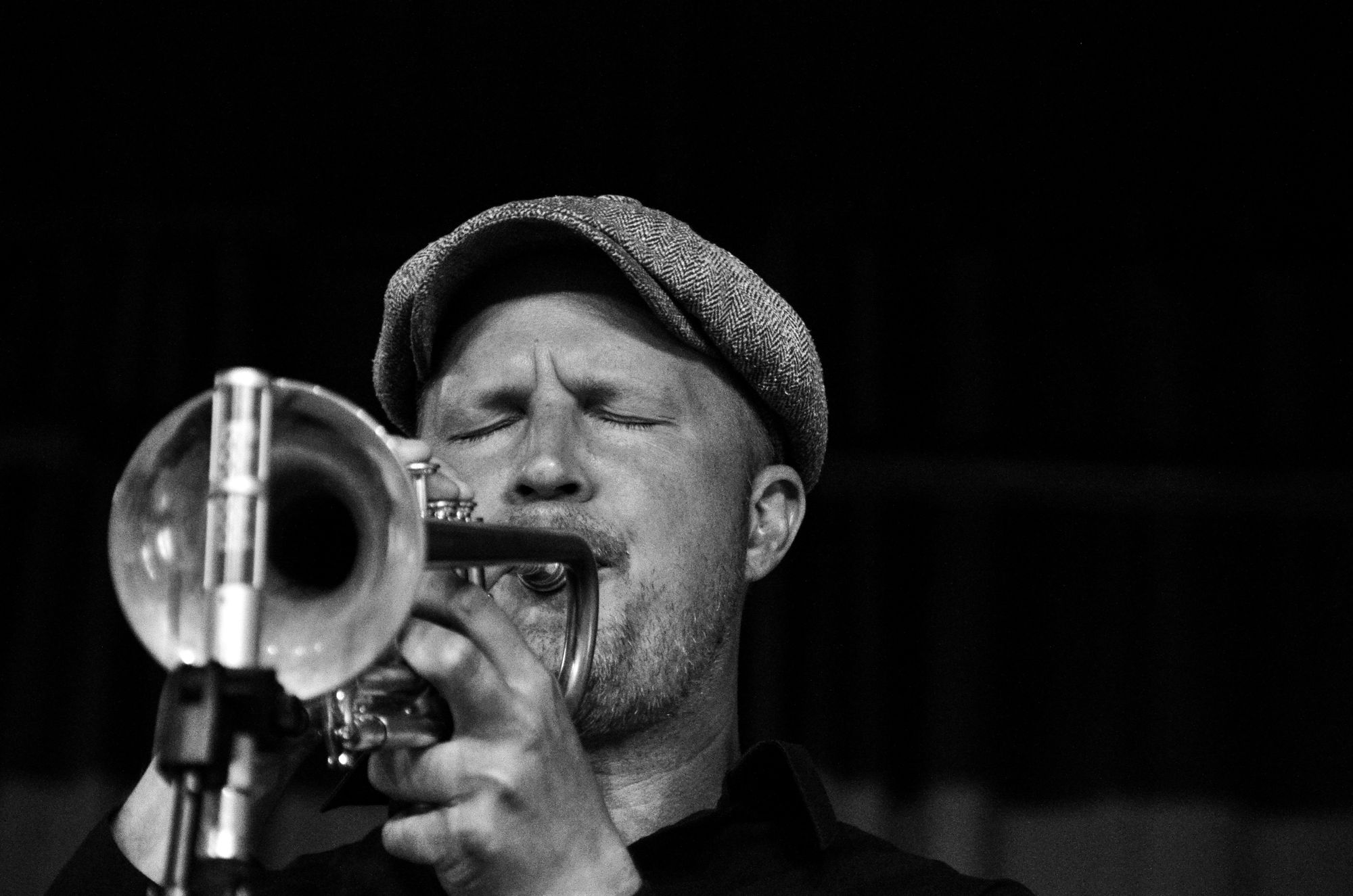 "I guess in this culture of ever-shortening attention spans, it's good if a song can lift us out of the madness, even if only for a few minutes."
Peter Bradley Adams
---
A recent update in the YouTube Music app revealed that the streaming service may possibly replace Google Play as the default music player within the Android operating system. According to 9t05Google, YouTube Music could be "systeminstalled," as the app now has new icons within all Android devices.
There is also a high likelihood that Spotify will also launch in India as soon as January 31. Sources suggest that the streaming service has not yet signed deals for the country with the big three majors (Sony, Universal, and Warner), but its recent global content partnership with India's largest record company T-Series may make it possible for Spotify to launch without them. Challenges are ahead for the streaming giant, as it faces local streamers Saavn and Gaana, and it is expected that the service may run into slow conversion rates from free to premium as well as broadband difficulties in certain regions of the country.
Apple Music is now available for no extra charge for Verizon Wireless subscribers on its two most expensive unlimited plans - Beyond Unlimited and Above Unlimited. The content bundle marks another key marketing move among businesses as more wireless carriers plan to win and retain customers. For instance, T-Mobile adds Netflix for customers on unlimited family plans, and Sprint includes a similar deal for Hulu's ad-supported tier. In November 2018, Apple Music reported 56 million total subscribers, while according to a Financial Times report, Spotify counted 87 million paid worldwide subscribers at the end of Q3 2018.
Now, the details...
Compiled by Heidi Seo
---
Exploration Weekly - January 18, 2019
YouTube Music to Potentially Replace Google Play as Android Default Audio Player
According to a recent YouTube Music app update, the streaming service may be about to become the default music player within the Android operating system. This could help launch YouTube Music to success, similar to Apple Music's growth after it became the default music player preloaded on all Apple iOS devices starting in 2003. YouTube Music could be "systeminstalled," pointing to evidence that the app now has new icons within all Android devices. Says 9t05Google, "The icons themselves are identical to the current version, but there is a new naming scheme."
Spotify May Launch in India by January 31
Spotify may be poised to launch in India as soon as January 31. According to Variety, industry insiders say the streaming service has not yet locked down deals for the country with the three major-label groups - Sony, Universal, and Warner - it is possible that Spotify could launch in India without them. Additional deals are also yet to be finalized. While the app will be available in English, the company hopes to expand into different regional music markets in India, with five languages potentially available on the initial launch. This means Spotify will have to make connections with labels specializing in those languages. Rumors point to Spotify hosting a launch party in Mumbai on January 31, which means they're working against the clock to secure deals before the end of the month. A company rep declined requests for comment. More obstacles include fierce competition from local streamers like Saavn and Gaana. The streaming service could also run into slow conversion from free to premium, and large sections of the country have broadband difficulties.
Verizon Bundles Apple Music with Top-Tier Unlimited Wireless Plans for Free
Verizon is now offering those wireless subscribers on its two most expensive unlimited plans access to Apple Music for free. Starting January 17, Apple Music will be available in Verizon's Beyond Unlimited and Above Unlimited plans, helping Apple, as a result, augment its subscriber base in competition with other streaming services like Spotify. Verizon previously introduced an offer giving all customers on unlimited plans six months of Apple Music for free last August. Those choosing the cheapest unlimited-data tier, Go Unlimited, can still get six months of Apple Music free, after which it will cost the regular $9.99 per month. As of November 2018, Apple Music counts 56 million total subscribers, according to report by the Financial Times. Spotify reports 87 million paid subscribers worldwide as of the end of Q3 2018.
YouTube Testing Blue Recommendation Bubbles Underneath Video Player
YouTube is now testing a new recommendation format for both mobile and desktop users that use blue bubbles to suggest keywords, creators, and related topics to help browse through videos. These bubbles will appear just underneath the video player, helping users filter recommendations. The feature is currently being tested with a small set of people on both YouTube's main desktop page and mobile apps. As an example, on one specific MMA video, four categories appeared: all, recommended for you, related videos by topic, and related video by channels. Recommended videos from the specific channel of the video a user is currently watching would recommend similar videos that the channel may have produced in the past. Related video by topic or channel may prompt videos from other creators tackling a similar issue. Other videos are recommended for users based on a person's specific viewing patterns. The Verge has reached out to YouTube for additional comment on how the recommendation bubbles will work, and if they will roll out to a bigger group in the coming months.
Spotify Enters Global Content Deal with Indian Bollywood Specialist T-Series
Spotify and India's largest homegrown record company T-Series have both entered into a global content deal. Starting January 14, Spotify users will have access to T-Series' catalog of over 160,000 songs including some of the most popular Indian music recorded over the past 30 years. The record company boasts 80.45 million subscribers on its YouTube channel, attracting more than 58.8 billion views. Its catalog includes Bollywood and regional movie soundtracks, as well as a wealth of non-film albums and emerging artist content. The deal follows last year's roll out of Spotify's Global Cultures Initiative, which unveiled the launch of Indian music hub Desi, now with more than 930,000 followers and featuring popular playlists such as Desi Hits.
Mark Mulligan: "Just Who Would Buy Universal Music?"
As the search for a buyer for a portion of Universal Music has officially been running by Vivendi since May 2018, transactions may not close until 2020. The music company is said to be valued around $22 to $33 billion, and Vivendi even suggesting $40 billion. Meanwhile, recorded music revenues continue to grow - up 9% in 2017, and up 8.2% in 2018 according to MIDiA's estimates. 2019 will likely be up a further 6%, all driven by streaming. With UMG's market share relatively stable, the market growth thus increases UMG's valuation. This in turn increases Vivendi's perceived value. Mark Mulligan breaks up UMG's potential buyers into four key segments: Higher Risk Strategic, Lower Risk Strategic, Higher Risk Financial, and Lower Risk Financial.
Pandora Launches In-App Voice Control
Pandora's new Voice Mode, a native smart assistant, now allows listeners to control its mobile streaming apps using voice commands. Most music streaming services can be controlled via third party voice apps like Alexa and Google Assistant. However, only Pandora and Amazon offer it within their own app. Pandora will begin rolling out access to select listeners on iOS and Android today, with general availability for all mobile users coming soon. Users do not need a Premium account to access Voice Mode. In 2018, Amazon Music added in-app voice control via Alexa. But Pandora says its Voice Mode offers more functionality. By partnering with SoundHound's Houndify voice and conversational AI platform and technologies, users can control and refine their listening experience by saying the wake phrase "Hey Pandora" followed by a request like changing stations, controlling volume, or skipping/pausing music.
Spotify Updates Preferred Distributor List
In a new listing, Spotify has refreshed its preferred distributors and renamed its "Other Preferred" designation to "Recommended." DistroKid and CD Baby are "Preferred Artist Distributors," The Orchard is now a "Preferred Label Distributor," and FUGA and Believe are "Recommended Label Distributors". A Spotify spokesperson clarified that the changes are just a retitling. Apple Music has added a similar distributor ranking as well. According to Hypebot, Spotify added, "Our investment in any provider does not affect who is featured on this page, nor does it affect any decisions about how content is treated on Spotify's service."
YouTube to Unveil Video Swiping Feature
YouTube is launching a new swiping feature popularized by Tinder and Instagram. Mobile users will be able to swipe left to see a new video that seamlessly begins loading. According to developers speaking to Popular Science, the feature has been two years in the making. UX research points to swiping as an easier form of user engagement than tapping. It is also designed to help users sink more time into watching videos. More focus has been placed on better mobile control as 70% of YouTube viewers now come from the mobile web. Only select iOS users will have availability to this new feature, and Android users will subsequently gain access once it has proven successful on iOS.
Amazon Prime Has 100+ Million US Subscribers
Amazon counts over 100 million Prime members in the US, according to a Q4 2018 analysis of Amazon customer shopping patterns released by Consumer Intelligence Research Partners, LLC (CIRP). This figure was approximated based on a statistic reporting 62% of Amazon customers in the US are Prime members as of December 31, 2018. The CIRP also stated that in December of the same year, 58% of Prime members were paying for membership annually, while 36% were paying a monthly fee. On the other hand, 7% of Prime members have a free trial. "Membership doubled in three years, and almost quadrupled in five years, from 26 million members in December 2013," said Josh Lowitz, Partner and Co-Founder of CIRP. Amazon Music officially launched in Mexico in November 2018, and Prime Music expanded into India in January 2018 via a partnership with the country's oldest music label, Saregama.
Music Spending in America is Expected to Rise Again This Year
According to the Consumer Technology Association's semi-annual US consumer technology sales and forecasts report released this week, US consumers' spending on audio entertainment is expected to rise significantly this year off of record spending in 2018. On-demand music services are poised to bring in 22 percent more revenue in 2019, rising to $7.7 billion. And America's consumer tech industry overall is expected to reach a record $398 billion in retail revenue, up around 4% from 2018. The growth is largely driven by a recent increase in smart speakers like the Amazon Echo and Google Home alongside smart home devices and wireless earbuds. This all contributes to the bottom lines of services like Pandora, Apple Music, and Spotify. One interesting point from the report states that consumer spending on video streaming services like Netflix and Hulu is expected to rise 27% to $18 billion due to the unexpected connection between video and music streaming, especially as the film and music industries see more collaboration and symmetry. (Case in point: The top-selling album of 2018 was a movie soundtrack).
---
Random Ramblings
---
Who is Exploration?
Exploration is proud to be the company of choice to administer much of the world's most important media. Utilizing competent staff and advanced technology, our clients are able to better control their data and collect their money.  
We're writing a free book on how the music business works. Learn more here.
The catalog metadata template offers the minimum viable data needed to collect publishing royalties. Download the .csv file here.
Please feel free to reach out anytime if you have any questions or ideas!
Hope you have a great weekend!

hello@exploration.io
http://exploration.io
Facebook
Twitter
Linkedin
Google+
310-739-5482
171 Pier Ave., #251
Santa Monica, CA 90405