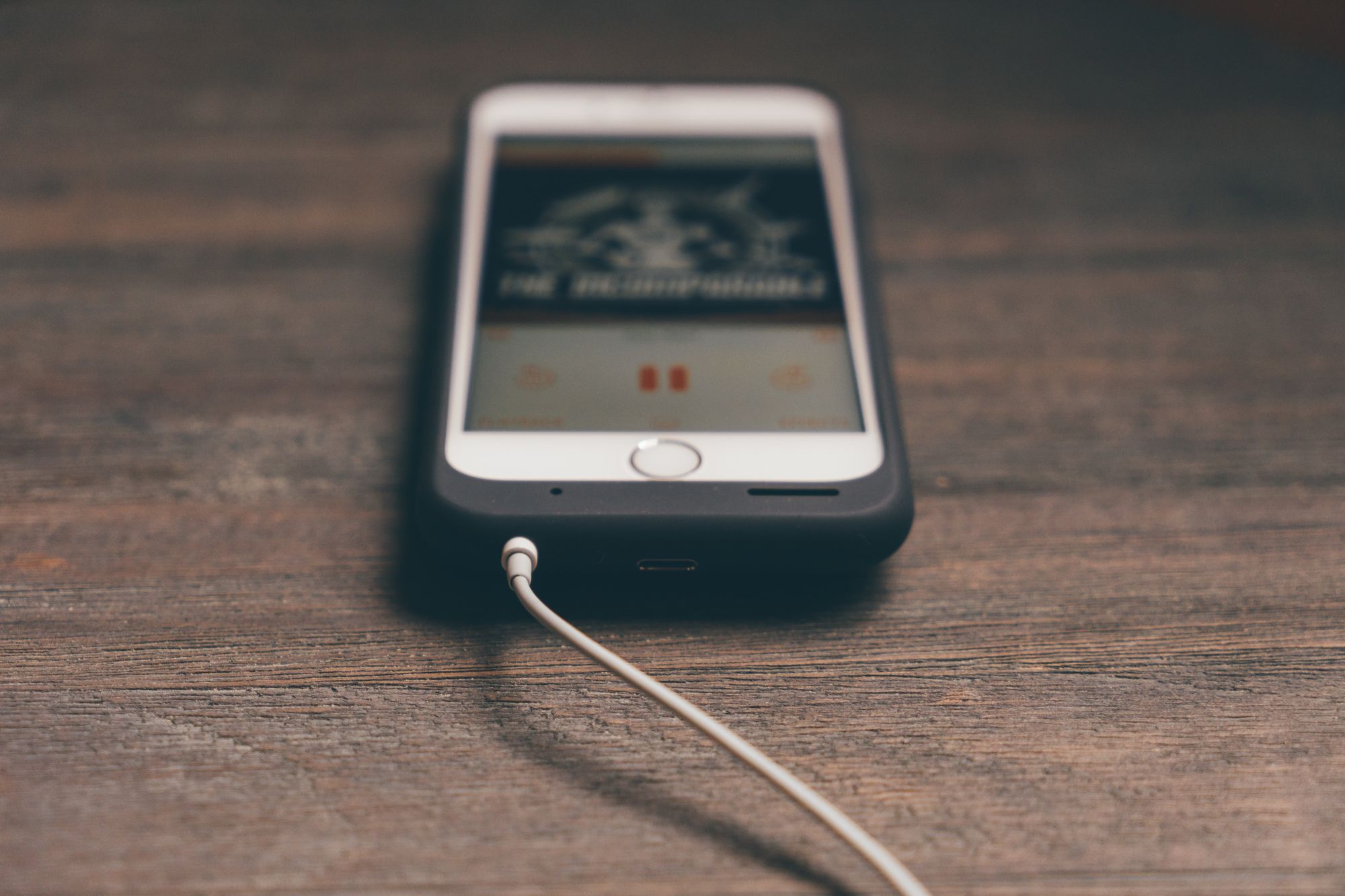 "To realize that everything in the universe is connected is to both accept our insignificance and understand our importance in it."
Jeffrey Fry
---
In recent news, tech companies Spotify, Google, Pandora, and Amazon are going to the US Appeals Court to overturn the Copyright Royalty Board's decision to increase payouts to songwriters by 44%. Apple Music is reportedly not among the four who will join in on the appeal. NMPA President/CEO David Israelite voiced out that songwriters and music fans should "stand up and take notice." Sources suggest the organization is also planning to file its own notice of appeal.
Earlier this week, the US Supreme Court unanimously ruled that copyright owners must now wait for registration before filing infringement lawsuits in court. This decision resolved a circuit split wherein several courts held that merely applying for registration was sufficient to satisfy the statutory prerequisite for a lawsuit. Supreme Court Justice Ruth Bader Ginsburg, on the other hand, opened up a preregistration option for certain works in specific cases.
The International Confederation of Music Publishers (ICMP) backed Warner/Chappell in the licensing dispute with Spotify in India. An injunction was issued by Warner against Spotify in order to block the use of its music in the region, but Spotify cleared a statutory license and proceeded to launch in India. The Bombay High Court is currently reviewing Warner's injunction. Meanwhile, Spotify counted 1 million total users in less than a week of its launch, approximately 0.07% of the nation's population.
Now, the details...
Compiled by Heidi Seo
---
Exploration Weekly - March 8, 2019
Spotify, Google, Pandora, and Amazon Appeal Royalty Increase
According to Variety, tech companies Spotify, Google, Pandora, and Amazon have all decided to appeal a recent ruling by the US Copyright Royalty Board that says would increase payouts to songwriters by 44%. All four companies filed with the court separately, while sources say that Apple Music is the only one among the major streaming services planning not to appeal. President/CEO of the National Music Publishers' Association (NMPA), David Israelite, voiced his concerns after learning the digital services had filed an appeal, "No amount of insincere and hollow public relations gestures such as throwing parties or buying billboards of congratulations or naming songwriters 'geniuses' can hide the fact that these big tech bullies do not respect or value the songwriters who make their businesses possible." He continued by saying, "While Spotify and Amazon surely hope this will play out in a quiet appellate courtroom, every songwriter and every fan of music should stand up and take notice. We will fight with every available resource to protect the CRB's decision." The NMPA is planning to file its own notice of appeal in response.
US Supreme Court Unanimously Decides Copyright Owners Must Wait for Registration to Sue
According to a unanimous US Supreme Court ruling earlier this week, copyright owners must now wait for registration before pursuing infringement claims in court. The decision resolves a circuit split wherein certain courts had previously held that simply applying for registration was enough to satisfy the statutory prerequisite for a lawsuit. In Fourth Estate Public Benefit Corporation vs. Wall-Street.com, Fourth Estate licensed its journalism works to Wall-Street.com before the agreement was canceled. The former filed suit when articles weren't removed from the website, leading to a challenge over whether Fourth Estate needed to wait until the Register of Copyrights accepted or refused the application for registration. The Authors Guild, as well as music publishers and record labels, favored allowing applications as being sufficient, arguing that administrative delay should not diminish anyone's attempt to seek judicial relief against publishers. On the other hand, Public Knowledge stated Congress required registration to maintain a comprehensive public record of ownership of copyrighted works. Supreme Court Justice Ruth Bader Ginsburg, however, also opened up a preregistration option for certain works in exceptional scenarios.
Music Rights Company Backs Warner/Chappell in India Licensing Dispute
Warner/Chappell was backed by major publishers and an array of indies via global trade body International Confederation of Music Publishers (ICMP) to improve Spotify royalties for songwriters in India. Shortly after having an ICMP Board meeting, Warner/Chappell Music issued an injunction in India against Spotify in order to block the use of its music in the region. Spotify reportedly cleared a statutory license for Warner/Chappell's music without Warner Music Group's say-so, and proceeded with the launch in India. The license has yet to be granted, as the Bombay High Court reviews Warner's injunction. In a statement sent to Music Business Worldwide on March 5, ICMP said that Spotify had launched in India "despite inappropriately claiming a statutory license to use Warner/Chappell's repertoire without its authorisation." Spotify recently counted 1 million active users to its app in India in its first five days in the market, approximately 0.07% of the nation's population.
BMI and ASCAP Write Open Letter as Consent Decree Review Begins
The US Department of Justice (DOJ) is preparing to reconsider the consent decrees that regulate BMI and ASCAP. In response, BMI and ASCAP bosses Mike O'Neill and Elizabeth Matthews, wrote an open letter presenting their united position on consent decree reform. They both recommend, with the ending of the DOJ's direct regulation of the two music rights bodies, a draft can be proposed to accommodate an all-new-fit-for-purpose consent decree for the near future. The Wall Street Journal reported this past week that a public consultation is about to begin with the DOJ planning to review. O'Neill and Matthews state the new consent decrees should allow licensees to access a society license, let the rate courts that oversee the two societies' licensing deals remain, and lastly, give BMI and ASCAP members the ability to do their own deals outside the collective licensing system. The wish list mark the music rights societies' positions as the DOJ holds the imminent review.
SiriusXM Creates First Content Team at Pandora
SiriusXM and Pandora are collaborating to create its first "content team" focused on sharing content between the two platforms. The team will also be responsible for creating original content in music, sports, and talk content ranging across comedy, politics, music, and entertainment. Reporting to SiriusXM's Chief Content Officer, Scott Greenstein, the team will include Pandora's VP of Content and Programming Alex White, Pandora's VP of Label Relations Jeff Zuchowski, Pandora's VP of Editorial Content Bill Crandall, and Pandora's Head of Podcasts and Entertainment Content Partnerships Lindsay Bowen. A week ago, Pandora recently launched "Stories," which empowers artists and other creators to add audio commentary to playlists and mixtapes.
Spotify India Hits 1 Million Total Users in Less Than a Week of Launch
Spotify has finally launched in India last Tuesday amidst legal issues with Warner Music. Now, after under a week, the streaming service has already reached 1 million users on both its paid and free tiers. Spotify prices the subscription in India far below what the company is charging consumers elsewhere. Its premium service will be free for 30 days and then will be 119 rupees (around $1.67) per month. There will also be other billing plans, like single-day access and pre-paid plans for 3 months, 6 months, or even a whole year. Students will also receive a 50% discount. The service faces a continued legal battle with Warner Music over licensing fees. Spotify was able to secure direct licensing agreements with Sony Music and Universal for the Indian market, but as a result, it will be relying on statutory licensing for the use of music from Warner Music's catalog. Warner filed for an injunction in response, but, according to statements by Spotify, it was denied by a local court, information that Warner contends to be untrue. The court reportedly asked Spotify to maintain records on the use of any of Warner's repertoire.
Liberty Media Expresses Interest in Control Over UMG Stake
Reports suggest that two parties, investment group KKR and Chinese media giant Tencent, are each considering acquisitions of a stake worth up to 50% in UMG. According to Reuters, these bids could end up as high as €20 billion ($27.3 billion), which would value UMG around $46 billion. Liberty Media is also considering buying a stake. CEO Greg Maffei announced his company's interest in Universal as an asset when speaking to analysts on February 28. Liberty is majority owner of SiriusXM, which fully owns Pandora, and it is also owner of a third of Live Nation. When asked a question on UMG last week, Maffei replied, "I was asked [in November], would you look at [Universal]? Of course. It's huge supplier to us and an important constituent in the music space. So [when] Vivendi announced that they were going to potentially seek partners, we certainly would express interest." He also added, "Would we prefer a path to control? Usually in life we do, but also it would depend on what else is available, what else is offered, and whether that's attractive in the total." This may be an important point to remember as Vivendi could possibly sell more of its entertainment asset - indeed, a "path to control".
The EU's Copyright Directive and Its Effects on Labels, Artists, and YouTube
European Union policymakers hammered out the final version of the new Copyright Directive on February 13 this year. By early April, European Parliament will vote on whether the Directive on Copyright in the Digital Single Market will take effect - after which it will be transposed into law in member states. Article 13, which is the most important provision to the music business, would end the legal "safe harbor" from copyright infringement, used in Europe by sites that rely on user-uploaded content. According to the provision, these sites would become legally responsible for infringement on their platforms, and will be required to sign deals that provide rights holders with "fair remuneration." The final text of Article 13 offers some mitigations of liability for hosting infringing music or videos in cases where a license hasn't been granted, such as a leak. In these cases, platforms would have to make "best efforts" to get a license and "ensure the unavailability of specific works." When unlicensed content is uploaded, platforms would have to implement a "notice and staydown" policy. Other provisions, like Article 14, 15, and 16 of the Copyright Directive contain requirements for regular and transparent reporting from rights holders on revenues generated from their works and remuneration due.
US Music Industry Generated $9.8 Billion in 2018
According to figures released by the RIAA, the US music industry grew 11.9% to $9.846 billion in 2018, compared to $8.797 billion in 2017, due to growth in streaming, which jumped 30.1% to $7.37 billion. This marks the third consecutive year of double-digit growth for the industry. Streaming saw a 42.4% increase to 50.2 million in paid subscribers, from the 35.3 million subscribers counted for 2017. On-demand models dominated revenue, contributing nearly $6.163 billion, while programmed streaming and satellite broadcasts totaled $1.204 billion. Downloads, on the other hand, fell 26% to $1.04 billion. And vinyl sales saw a growth of 7.2% to 16.7 million units, up from 15.6 million units in the prior year. Overall, US recorded music revenue breaks down to 85.4% digital, 11.7% physical, and 2.9% synchronization.
Random Ramblings
---
Who is Exploration?
Exploration is proud to be the company of choice to administer much of the world's most important media. Utilizing competent staff and advanced technology, our clients are able to better control their data and collect their money.  
We're writing a free book on how the music business works. Learn more here.
The catalog metadata template offers the minimum viable data needed to collect publishing royalties. Download the .csv file here.
Please feel free to reach out anytime if you have any questions or ideas!
Hope you have a great weekend!

hello@exploration.io
http://exploration.io
Facebook
Twitter
Linkedin
Google+
310-739-5482
171 Pier Ave., #251
Santa Monica, CA 90405