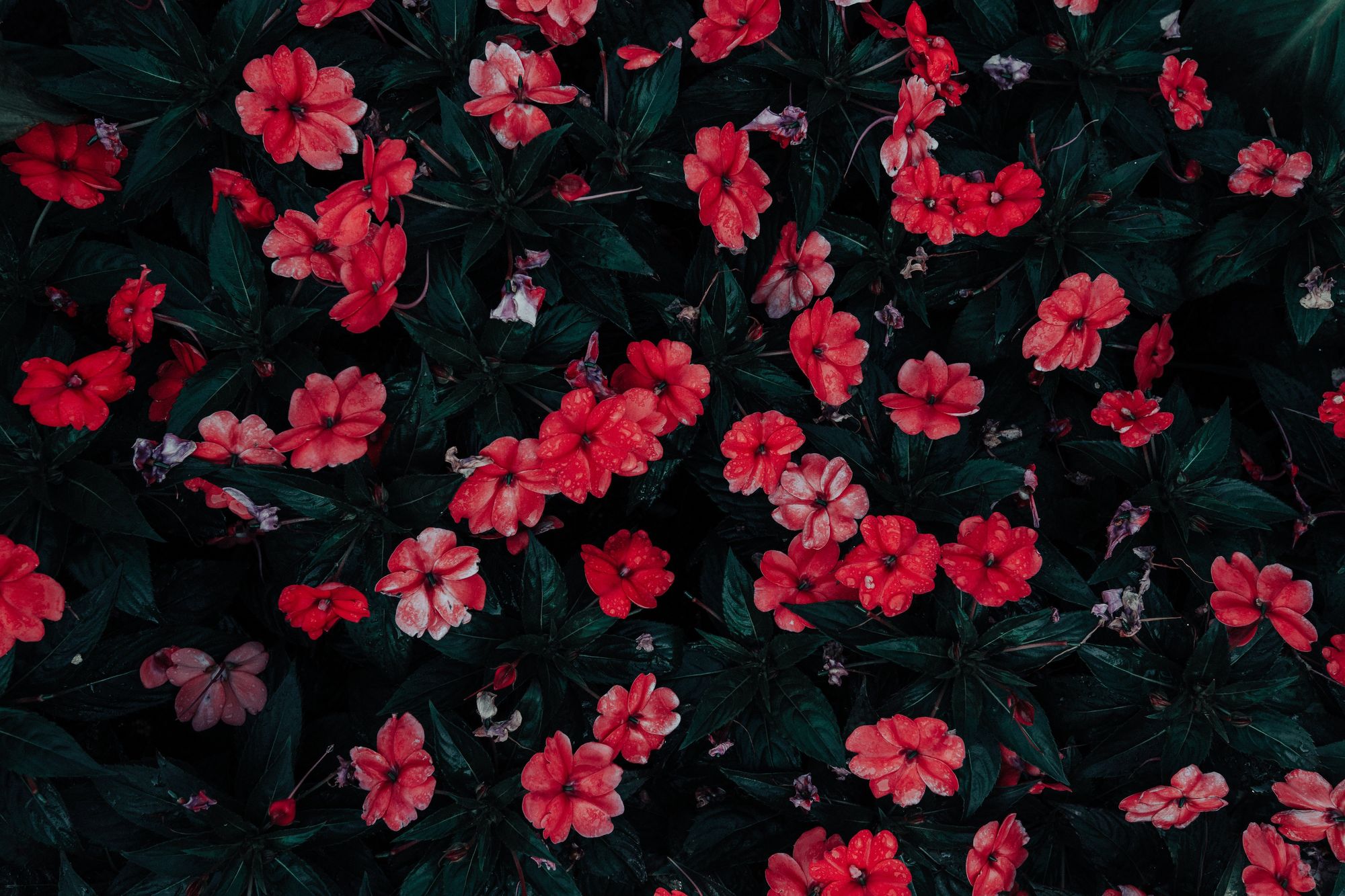 "Sometimes the questions are complicated and the answers are simple."
Dr. Seuss
---
After running into licensing complications with Warner/Chappell in India, Spotify is facing yet another legal battle, this time with the country's oldest record company - Saregama, who is claiming that Spotify alleged to use its catalog on the platform without a formal deal in place. As a result of the copyright infringement lawsuit, Spotify has agreed to pull down Saregama's content from its service within ten days of the court hearing on April 23.
A report on SiriusXM's first quarter 2019 operating and financial results were posted this week, showing a 44% decrease in quarterly profit from the previous year due to acquisition and other costs related to the Pandora deal in February, one-time benefits to other income in the prior year period, and a higher tax rate. In addition, SiriusXM reported adding 132,000 net subscribers. Pandora's advertising revenue grew by 7%, but monthly active users were down to 66 million in the first quarter, compared to 72.3 million in the prior year period.
The launch date for Disney's new ad-free subscription streaming service, Disney+, was announced by executives at the company this past week. The service will be available starting November 12 for $6.99/month or $69.99/year. Content will include the likes of Pixar films, animated classics, National Geographic programming, Star Wars films, and even the entire 660-episode-plus library of The Simpsons. Disney+ is expected to launch in North America, Western Europe, and parts of Asia at launch, and additional territories will be added through 2021.
YouTube Music is now offering a "free, ad-supported experience" for Google Home speakers, not to be confused with the on-demand experience, which will require an upgrade to YouTube Music Premium. The ad-supported tier will be available in 16 countries, including the US, with more to follow "soon". The news comes not long after Amazon announced its plans to launch a free music service on all of its Echo speakers last week.
Now, the details...
Compiled by Heidi Seo
---
Exploration Weekly - April 26, 2019
Spotify Sued by India Record Company, Will Pull Down Catalog from Platform
Not long after Spotify launched in India without securing rights from Warner/Chappell by applying for a statutory license, the streaming service entered into yet another legal situation, this time with India's oldest record company, Saregama. The copyright infringement suit was filed against Spotify brought by Saregama and heard by Delhi's High Court. Saregama claims that, although it entered into negotiations with Spotify for a copyright license - and even permitted Spotify to upload its content a month ahead of the platform's launch in India - the two parties never actually inked a deal. As a result, Spotify agreed to remove Saregama's catalog from its service within ten days of the court hearing on April 23. The next hearing is scheduled for May 5.
SiriusXM Announces Drop in First-Quarter Profits After Pandora Acquisition
SiriusXM announced its first quarter 2019 operating and financial results this week, the first since the company recently acquired Pandora Media on February 1. Its quarterly profit was down 44% from the previous year, attributing the drop to approximately $76 million of acquisition and other costs related to the Pandora deal, a $31 million one-time benefit to other income in the prior year period, and a higher tax rate. In addition, total revenue of $1.7 billion increased by 27% compared to the prior year period, while the company's net income totaled $162 million in 1Q19, compared to $289 million in the prior year period. Since the acquisition, Pandora has been able to create its first-ever content team, and the two companies produced its first joint offering, Pandora NOW, a full-time SiriusXM channel and Pandora station and playlist. An array of SiriusXM's top sports, comedy and talk hosts' shows are also now available as podcasts on Pandora. The report included SiriusXM adding 132,000 net subscribers, with more than 34.2 million total SiriusXM subscribers at the end of the quarter. Pandora's advertising revenue also reached a first quarter record of $231 million, growing 7% over the first quarter of 2018. Monthly active users, on the other hand, were down to 66 million in the first quarter from 72.3 million in the prior year period.
YouTube Music Now Offers Free Ad-Supported Tier for Google Home Speakers
Following reports that Amazon was preparing a launch for a free music-streaming tier for its Echo smart speakers, YouTube Music is also launching a "free, ad-supported experience" for any smart speaker using Google Assistant, as well as Google's own family of Home devices. "With YouTube Music and Google Home, you can ask Google Home to play the right music for any moment or mood, and YouTube Music will play the perfect station customised to your tastes based upon your request," YouTube explained. Those who want to choose specific albums, songs, artists, or playlists as part of the on-demand experience will need to upgrade to YouTube Music Premium. For now, the ad-supported tier will be available in 16 countries, including the US, with more to follow "soon". According to research firm Strategy Analytics, 86.2 million smart speakers were shipped in 2018, with Amazon accounting for 29.7 million of them and Google another 22.3 million. Chinese manufacturers accounted for much of the rest of the total.
Songwriters of North America Pen Letter Arguing for Industry Coalition to Form the MLC
The Songwriters of North America (SONA) recently wrote a letter to the Copyright Office, advocating that the industry consensus coalition, which also includes the National Music Publishers' Association (NMPA) and the Nashville Songwriters Association International (NSAI), should be chosen to form the mechanical licensing collective (MLC) created by the Music Modernization Act. The MLC will be responsible for collecting mechanical royalties from on-demand digital services and disbursing it to copyright owners as well as creating and managing a database that matches recordings to compositions. So far, two applications have been publicly announced to build the MLC, one by the industry consensus group and the other by the American Mechanical Licensing Collective (AMLC). Read the full letter from SONA here.
Songwriters Speak Out Against "Industry Consensus" MLC Representing Major Music Publishers
The deadline for receiving comments on the designation of the mechanical licensing collective was Monday April 22. Among the hundreds of commenters was the Songwriters Guild of America (SGA), which is headed by songwriter and musician Rick Carnes. The company submitted a detailed filing to the Copyright Office and Register of Copyrights, addressing plans by the major music publishers to claim hundreds of millions of dollars in unmatched and unclaimed royalties that likely belong to smaller songwriters. "As to the first criterion set forth in the prior section above, transparency and accountability, Congress had reasons for serious concern that certain inherent conflicts created by the MMA would require particularly intensive scrutiny of the Mechanical Collective at both the threshold of its designation, and over the later performance of its duties," the SGA stated in its filing, "The most obvious of these conflicts concerns the role of the Mechanical Collective in seeking to identify the rightful owners of hundreds of millions of dollars in unmatched royalties that will shortly be turned over to the Collective for identification and distribution." MusicAnswers also chimed in, drawing in more than 3,000 signatories for its "Declaration of Principles" surrounding fair music compensation and accounting transparency.
SiriusXM Targets Consumers Without Cars with $8 Essential Plan
SiriusXM is launching a new $8 plan, called SiriusXM Essential, for mobile and in-home listening. The plan offers access to 200+ channels featuring the network's entire music programming, and it caters to an audience without cars, or cars without compatible stereos. New customers will be able to test the plan for just $1 for 3 months. Channels not included in the offer like Howard Stern, the NBA, and NCAA channels, will only be available for in-home and mobile listening via its Premier Streaming plan, which will be priced $13 per month starting in mid-May. The $8 plan, says SiriusXM vice president of marketing Matt Epstein, was part of an effort to attract younger audiences and respond to the growing use of smart speakers. In fact, Epstein stated that engagement on Alexa-powered speakers doubled after SiriusXM began a promotion with Amazon, and smart speaker listening as a whole grew by 60% year-over-year. These listeners that SiriusXM is now targeting may already be using Pandora, which the company acquired for $3.5 billion last year. Asked whether Pandora and SiriusXM now compete for mobile and in-home listeners, Epstein replied, "We view the 2 services as completely complementary."
Verizon to Resell YouTube TV to Wireless, Broadband Customers Across US
Verizon is planning to market and resell YouTube TV to wireless and Fios broadband customers nationwide, leading with 5G early adopters, under a pact between the two parties. Although there were no details around YouTube TV pricing or availability, a Verizon rep said that the reseller deal will launch later in 2019. The pact states that Verizon will offer "unique, high-value YouTube TV promotions" across platforms. This month, Google hiked the price of YouTube TV to $50 per month for a 70-plus channel package, an increase of 25% or 43% depending on a customer's existing subscription package. And last fall, Verizon tapped YouTube TV for its 5G home broadband launch. The company also assembled its own OTT television package, but shifted gears to team with other services instead. The Verizon-YouTube partnership gives the former company a marketing tool to push 5G wireless. It plans to on-board other content partners as well in the future. YouTube TV is now available in every US market, after debuting two years ago. It provides local ABC, CBS, Fox, and NBC stations as well as cable networks including ESPN and CNN.
Three Six Mafia's DJ Paul Sues Travis Scott for $20 Million
Paul Duane Beauregard (aka DJ Paul from Three Six Mafia) filed a $20 million copyright infringement lawsuit against Travis Scott this week at the US District Court for the Central District of California, alleging that Scott's "No Bystanders" "blatantly and egregiously" infringed on the hip-hop trio's "Tear Da Club Up." Beauregard claims that Scott's recording contains a lyric virtually identical and strikingly similar in cadence and sound to his own recording. "No Bystanders" has garnered nearly 6.3 million streams on YouTube, and Scott never received permission to use any portion of the popular Three Six Mafia track, despite numerous attempts by Beauregard to resolve this matter "short of litigation". DJ Paul, as a result, is seeking that Travis Scott along with 10 other unnamed individuals infringed on the trio's copyright, and that temporary, preliminary, and permanent injunction be made against Scott and the unnamed individuals. He is asking the court for damages in excess of $20 million along with a jury trial.
Random Ramblings
---
Who is Exploration?
Exploration is proud to be the company of choice to administer much of the world's most important media. Utilizing competent staff and advanced technology, our clients are able to better control their data and collect their money.  
We're writing a free book on how the music business works. Learn more here.
The catalog metadata template offers the minimum viable data needed to collect publishing royalties. Download the .csv file here.
Please feel free to reach out anytime if you have any questions or ideas!
Hope you have a great weekend!

hello@exploration.io
http://exploration.io
Facebook
Twitter
Linkedin
Google+
310-739-5482
171 Pier Ave., #251
Santa Monica, CA 90405