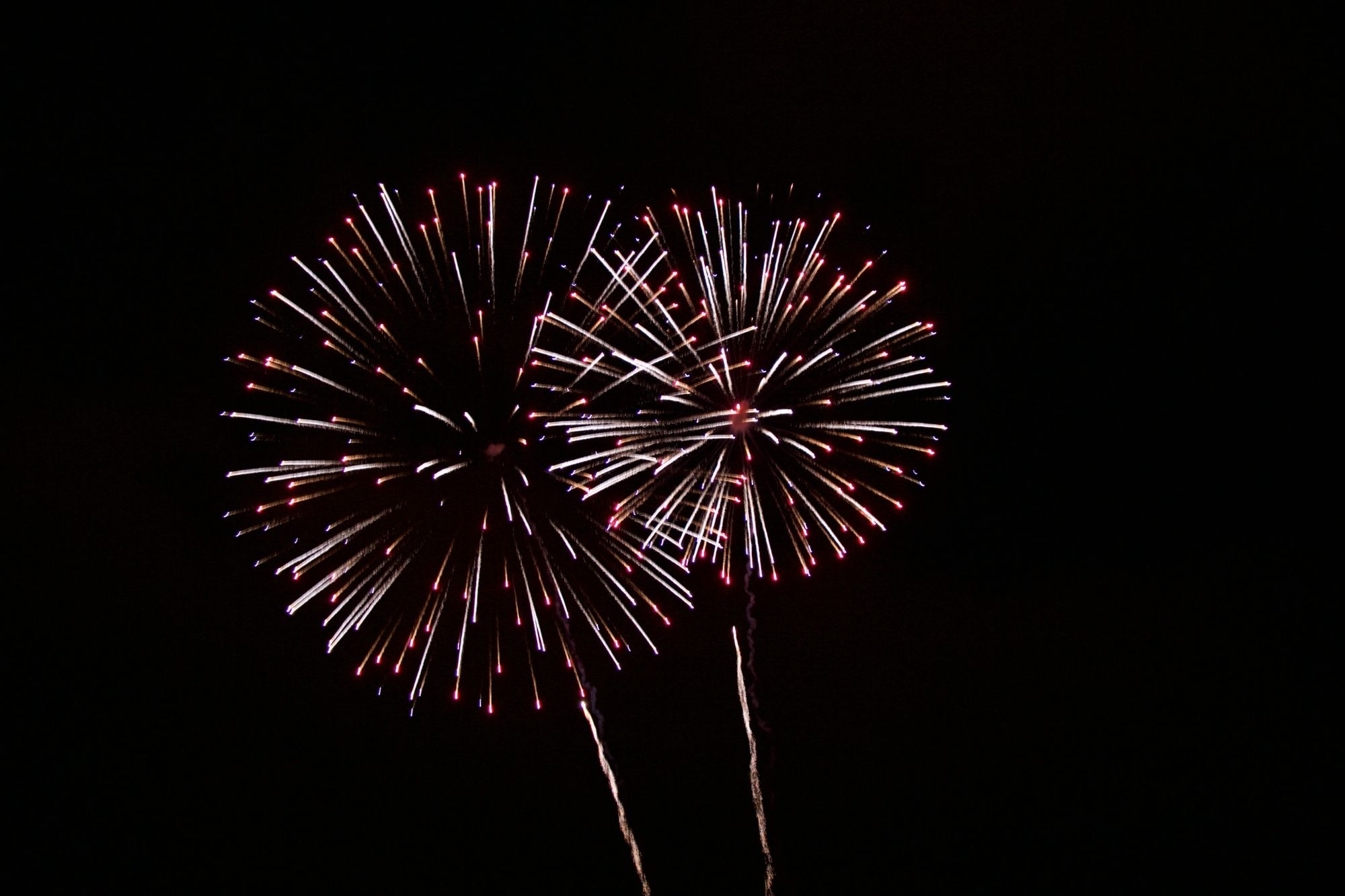 "Hope
Smiles from the threshold of the year to come,
Whispering 'it will be happier'..."

Alfred Lord Tennyson
---
A long list of top 40 artists like Selena Gomez, the Jonas Brothers, Ariana Grande, and Lady Gaga, made it to the top of the charts in 2019, leading the way for a massive comeback for pop. The year saw many showings from the genre on streaming services. Several pop stars snagged No. 1s on Billboard's Streaming Songs chart. Tom Poleman, chief programming officer at iHeartMedia, stated, "It's going to get even more pop in the 2020s...But the more variety you get in there, the better."
Massively popular video app TikTok, which acquired Musical.ly in August 2018, shook the music industry in 2019 with the breakout success of Lil Nas X. Additional artists like Miley Cyrus and Lizzo showed increasing support for the platform this year. And "meme culture," which TikTok revolves around, has increasingly been fueling hits. Big challenges loom ahead for the platform from increasing competition from services like Instagram to questions from the US government and lawmakers about whether the app poses a risk to national security. The service counts 26.5 million monthly active users in the United States.
YouTube made a recent update to its Studio platform to more easily deal with copyright disputes. Video creators will now be allowed to directly respond to copyright claims in the platform's interface as well as see which videos were removed, who submitted the copyright takedown notice, and how you can resolve the problem. The Assisted Trim tool will also let creators cut out offending portions of a video within the Video Copyright details page.
We want to wish you a Happy New Year from the Exploration family as well as a warm and safe holiday! See you next year!
Now, the details...
Compiled by Heidi Seo
---
Exploration Weekly - December 27, 2019
How Pop Made a Streaming Dent in 2019, Thanks to Ariana Grande, Billie Eilish & More
In 2018, only two Billboard Hot 100 No. 1s didn't feature a rapper. The rest were dominated by hip-hop stars like Cardi B, Post Malone, and Childish Gambino. This year, while plenty of rap can still be found at the top of the chart, there's also a long list of top 40 artists, including Selena Gomez, the Jonas Brothers, Ariana Grande, and Lady Gaga. This leads the way for what has been a massive comeback for pop. Radio was a big platform where pop music regained ground in 2019. However, streaming services, which were long thought to be the province of hip-hop and dance artists, also posted the best showings from pop stars like Gomez, the JoBros, and Grande, which all snagged No. 1s on Billboard's Streaming Songs chart. Between the increased variety of music labeled as pop and the resurgence of some of the decade's more traditional mainstream artists, those involved and invested in the genre's success see only greater things in the decade to come. "It's going to get even more pop in the 2020s," says Tom Poleman, chief programming officer at iHeartMedia. "But the more variety you get in there, the better."
TikTok Fueled No. 1 Hits in 2019 - But Is It Here to Stay?
Video app TikTok has rapidly increased in popularity after acquiring Musical.ly in August 2018, shaking the music industry this year with the breakout success of Lil Nas X. Artists like Miley Cyrus and Lizzo have embraced the platform this year, and the "meme culture" that TikTok revolves around continues to fuel hits. With 26.5 million monthly active users in the United States, TikTok will have to evolve more if it wants to maintain success. As it enters 2020, the platform and its parent company, ByteDance, face bigger challenges than ever: from increasing competition from services like Instagram and Facebook (which launched a TikTok rival named Lasso), to questions from the US government and lawmakers about whether the app poses a risk to national security.
YouTube Update Makes It Easier to Deal with Copyright Claims
YouTube has updated its Studio platform to allow video creators the ability to more easily deal with copyright disputes. Creators now can directly respond to copyright claims in the platform's interface, and will be able to see which videos were removed, who submitted the copyright takedown notice, and how you can resolve the problem. The update also lets creators cut out the offending portions of a video with the Assisted Trim tool, which indicates the "endpoints of the edit pre-set to where the claimed content appears in the video." Users can find this option by visiting the Video Copyright details page. In October, film critic Lindsay Ellis lost her Audible sponsorship because of a copyright strike initiated by UMG. Around the same time, former Trump Aide Sebastian Gorka was completely banned by YouTube for alleged copyright violations, presenting long-standing issues for various YouTube creators when dealing with copyright violations.
Tencent-Backed Gaana Says Its Monthly User Count Has Now Surpassed 125 Million People
Indian music streaming service, Gaana, has announced that its platform now reaches over 125 million monthly active users. According to the company, its customer base is generating more than 3.2 billion monthly streams. It also previously announced that it had topped 100 million monthly active users (MAUs) in April, meaning that the firms has added approximately 25 million MAUs in the past eight months, or an average of just over 3 million per month. China media giant Tencent led a $115 million investment into Gaana in February last year. At the close of Q3, Spotify comparatively counted 248 million active users worldwide, suggesting that Gaana's audience is around half the size of that of Daniel Ek's company. Gaana's new numbers came in an announcement that it has struck a deal with voice dialogue marketing platform Instreamatic to enable Gaana's advertisers to create interactive voice ads on the service. The company is also joining Instreamatic's voice ad exchange for enhanced voice ad monetization as part of the new partnership. Ad revenue and subscription revenue are growing at about 100% year-over-year, according to the streaming service, which is majority-owned by Times Internet, who launched the app in 2010.
Facebook Wants to License Official Music Videos - A Massive Draw on YouTube (Report)
According to reports by Bloomberg, Facebook is looking to lock down rights for music videos to publish on its Watch hub, which is dedicated to episodic and premium video content. It is currently in the process of negotiating new licensing deals with record labels - Universal, Sony, and Warner - to encompass rights for music videos. There are already deals in place with these companies that cover licensing for songs that are used in the background of user-generated videos. Those initial deals were inked in June 2018. Bloomberg further states that Facebook has begun testing the distribution of official music videos in Thailand and India. If Facebook were to successfully attain music video rights, Bloomberg notes that these rights would presumably extend to Facebook-owned Instagram and its IGTV service, which hosts videos that are longer than the flagship platform's one-minute minimum.
Amid Ongoing "Explore" Tab Tests, YouTube Makes "Creator On The Rise" Shelves More Prominent
YouTube is not only testing out a "Featured In This Video" tool, which automatically promotes video collaborators above a clip's description box, but it is also in-testing a revamped design of its in-development "Explore" tab on iOS and Android. The company wrote in its Support forum that the Explore tab, which replaces the "Trending" tab at the bottom of the home screen for users involved in the test, aims to help users more easily discover new videos and channels across topics like fashion, music, and gaming. "Trending isn't going away, and will have its own section in Explore," the company stated. "We also want to better support growing/emerging YouTube channels, so we're testing a design where 'Creator' and 'Artist On The Rise' will be more prominent." Per Android Police, the new Explore tab design features colorful tiles for topics rather than monochrome icons. YouTube first began testing an Explore feature in July 2018.
Kanye West Responds in "Ultralight Beam" Sample Dispute
Kanye West and Universal Music recently filed with the court last week in a bid to remove plaintiffs and statutory damages of a copyright infringement case filed earlier this year over a sample that appears at the start of the 2016 track "Ultralight Beam." The track opens with the voice of a young child in prayer, and the sample was taken from an Instagram video uploaded by the child's mother in early 2016. West's people approached the mother, Alice T. Johnson, about sampling the audio from the post. However, in a previous lawsuit, the child's adoptive parents, Andrew and Shirley Green, argued that Johnson didn't actually have the authority to allow the girl's voice to be used in the record. A promised written agreement never arrived with either Johnson or the Greens. West filed a motion, firstly, to remove statutory damages and attorney fees, because the Greens had not registered the original Instagram recording with the US Copyright Office at the time West sampled it in "Ultralight Beam." Second, Team West seeks to have an additional plaintiff, Andreia Green, removed from the lawsuit entirely. She is the adult voice also heard in the recording sampled by West. It now remains to be seen how the Greens and the court respond to West's motion.
Unison Welcomes Latest Spanish Court Ruling Against SGAE
New Spanish collecting society Unison has filed a court ruling in Spain, stating that song rights society SGAE must allow its members to withdraw their rights "without unnecessary and unjustified restrictions." SGAE was recently kicked out of global collecting society grouping CISAC in 2019, and Spain's competition regulator fined it 2.95 million euros for anti-competitive conduct. Unison is utilizing new collective licensing regulations across the European Union to launch an alternative option for both Spanish and international songwriters and music publishers who no longer want SGAE to manage their rights within Spain. In order for this to happen, "the decision [also] requires SGAE to withdraw the corresponding clauses from its model management contract," adds Unison. Jordi Puy, CEO of Unison, noted that many of the rights holders who began the process of withdrawing their rights from SGAE earlier this year are hoping to be able to place those rights with his organization at the start of 2020.
Random Ramblings
---

Who is Exploration?
Exploration is proud to be the company of choice to administer much of the world's most important media. Utilizing competent staff and advanced technology, our clients are able to better control their data and collect their money.
We're writing a free book on how the music business works. Learn more here.
The catalog metadata template offers the minimum viable data needed to collect publishing royalties. Download the .csv file here.
Please feel free to reach out anytime if you have any questions or ideas!
Hope you have a great weekend!

hello@exploration.io
http://exploration.io
Facebook
Twitter
Linkedin
Google+
310-739-5482
171 Pier Ave., #251
Santa Monica, CA 90405