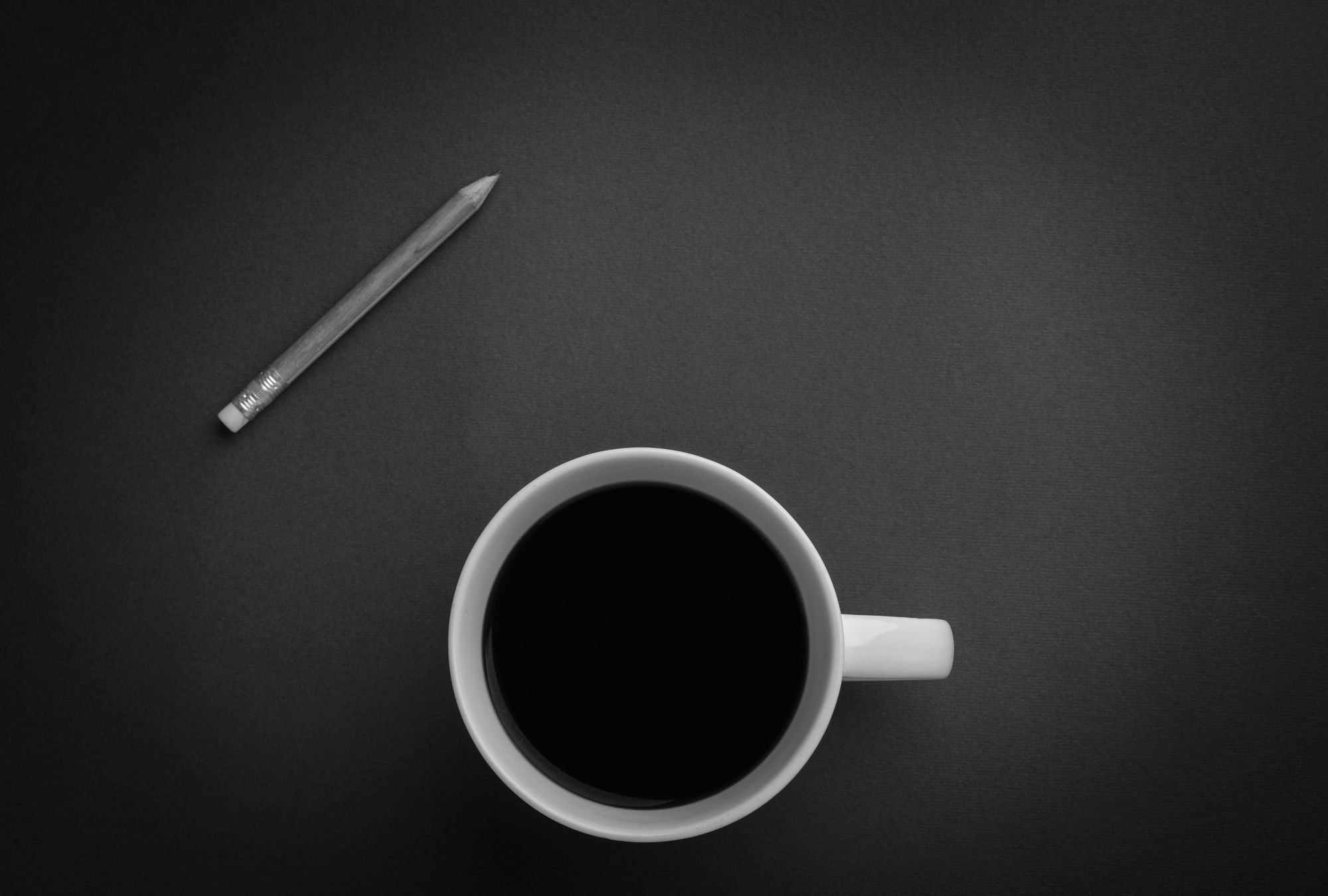 "If I cannot fly, let me sing."
Stephen Sondheim
---
Exercise company Peloton filed an antitrust countersuit against the NMPA this past Tuesday April 30, alleging that the music organization exceeded the bounds of legitimate conduct for a trade association and participated in anticompetitive behavior. The NMPA recently filed a prior lawsuit against Peloton for infringing upon thousands of copyrighted works, making the latter company liable for $150 million. The two parties have failed to successfully negotiate a licensing deal, which consequently led to the cross-complaint filed Tuesday.
In a quarterly letter written to creators published on the same day on April 30, YouTube CEO Susan Wojcicki emphasized new changes to the company's manual claiming system, noting that, based on recent feedback, claims that are less than 10 seconds or incidental will now be released. "We are exploring improvements in striking the right balance between copyright owners and creators," said Wojcicki.
Following a previously set restructuring plan, iHeartMedia has announced that it has been able to complete the process, thereby reducing its debt from $16.1 billion to $5.75 billion and separating out its outdoor advertising business Clear Channel Outdoor Holdings. The company recently filed for an initial public offering on April 3.
Now, the details...
Compiled by Heidi Seo
---
Exploration Weekly - May 3, 2019
Peloton Files Antitrust Countersuit Against NMPA
In a countersuit on Tuesday April 30, Peloton Interactive alleged that the National Music Publishers' Association (NMPA) has become a vehicle for anticompetitive behavior. This was made in response to NMPA filing a massive copyright infringement lawsuit against the exercise company for more than $150 million. In its counterargument, Peloton stated that it has been working proactively to secure licenses, but the NMPA "has instigated a coordinated effort" with some of its members "to fix prices and to engage in a concerted refusal to deal with Peloton." The company added that these actions exceed the bounds of legitimate conduct for a trade association and are in violation of antitrust law. In April 2018, Peloton and NMPA entered into licensing negotiations, but both parties failed to come to a deal. Peloton stated that it then attempted to negotiate with individual publishers, but after some discussion, these publishers "suddenly ceased communications with Peloton in a near-simultaneous and identical fashion in early 2019." The tech company is now alleging violation of Section 1 of the Sherman Act on the part of the music publishers and tortious interference on the part of the NMPA. The countersuit demands trebled damages, disgorgement of profits, and injunction, and further relief.
YouTube CEO Susan Wojcicki Announces New Copyright Claim Changes and Continued Article 17 Opposition
YouTube CEO Susan Wojcicki shared new changes to the company's copyright claim process and emphasized greater efforts against the copyright directive Article 13, now renamed Article 17, in a quarterly letter to creators published Tuesday April 30. She stated that the company plans to update its manual copyright claim system to release creators from claims that are less than 10 seconds or incidental. Currently, the system presents a copyright claim even for incidents like filming near a store that plays a few seconds of music in the background of their video. "We were already looking into this issue, but hearing this directly from creators was vital," Wojcicki said, "We are exploring improvements in striking the right balance between copyright owners and creators." YouTube is also planning to diversify its trending tab and add more detail to its community guidelines and advertiser-friendly policies, so that there is more predictability around monetization. In addition, Wojcicki reiterated the company's opposition to Article 17 of the European Union Directive on Copyright in the Digital Single Market. The legislation was passed in the EU, and requires digital services that host user-generated content to become more liable for copyrighted material that is shared illegally on their sites. YouTube argued that the directive would harshly limit YouTube creators and cause the company to take a financial hit. As a result of the approved legislation, each EU member state now has two years to introduce national laws in line with the directive. During this time, Wojcicki urged creators to continue to speak out, applauding a massive recent Change.org petition opposing it.
iHeartMedia Completes Restructuring Process
iHeartMedia recently underwent a balance sheet overhaul, completing a restructuring process that was previously set earlier this year. As a result, the company has slashed its debt from $16.1 billion to $5.75 billion and separated the company's radio network iHeartMedia from its outdoor advertising business Clear Channel Outdoor Holdings. Both parties are now two publicly-traded companies. CEO Bob Pittman and president, COO/CFO Rich Bressler have continued on in their current roles, and a new Board of Directors has been appointed, assuming a new set of responsibilities. "We are pleased that iHeartMedia now has a capital structure that matches our exciting operating business," said Pittman, "The focused dedication of our employees and the unwavering support of our new owners and advertising partners enabled iHeartMedia to seamlessly complete the restructuring process and reach this final milestone." The company filed for an initial public offering on April 3, and Clear Channel Outdoor remains to be traded under the ticker CCO on the New York Stock Exchange.
Amazon in Talks of Adding On a Hi-Def Music Streaming Service
Last week, sources stated that Amazon is currently in discussion with various large music rights holders regarding the upcoming launch of a high fidelity music streaming platform. So far, at least one major record company has already agreed to license it. They added that the price of Amazon's new tier will likely be in the region of $15 per month, and the launch is expected to happen before the end of 2019. Said one source, "It's a better bit rate, better than CD quality. Amazon is working on it as we speak: they're currently scoping out how much catalog they can get from everyone and how they'll ingest it." Presently, the best known existing hi-def music streaming offering comes from TIDAL. The service also offers a "Masters" quality offering for pickier audiophiles, made possible by its partnership with digital hi-def music company MQA. Amazon has reportedly not partnered with MQA for its own HD tier. Deezer also offers a HiFi tier at a standard price of $19.99 per month, and Spotify and Apple Music are yet to venture into the world of high fidelity audio.
Spotify Reports Over 100 Million Premium Subscribers
Spotify has reached 100 million Premium customers, growing its paid subscriber rolls by 32% in the first quarter of 2019. The streaming service also narrowed its losses, reporting a net loss of $158 million (€142 million) versus a net loss of $189 million (€169 million) in the same period last year. Total Q1 revenue counted $1.69 billion (€1.511 billion), topping analysts' expectations of $1.64 billion. The 100 million paid subscriber count is double rival Apple Music, which had 50 million paid subscribers worldwide at the beginning of April, according to a Wall Street Journal report. Spotify's total monthly active users also grew 26% to 217 million in the first quarter, slightly lower than the midpoint of its guidance range. Now around two months after the company launched in India, the company has reported more than 2 million users in the region. CEO Daniel Ek downplayed the impact of not getting music rights in India from Warner/Chappell Music Publishing and India's Saregama record label, saying "as evidenced by our growth, we're doing quite OK" with 2 million members in the country, above the company's expectations. According to Music Business Worldwide, Ek additionally told investors on April 29 that "close to 40,000" tracks are now being uploaded to the Spotify platform daily.
India's Gaana and JioSaavn Surpass 100 Million Monthly Active Users
India-based Gaana confirmed last week that it was the country's first music streaming service to reach 100 million Monthly Active Users (MAUs). The company's Chief Executive officer Prashan Agarwal added that the platform expects to reach 200 million MAUs in the next two years. Another hugely popular service in India, JioSaavn, has also surpassed the 100 million mark, according to Music Business Worldwide. Sources claim that the company currently has 104 million MAUs as of April 29, and that this figure is enough for the platform to stake its own claim as "India's largest music streaming service." In comparison, as of April 29, Spotify ended Q1 2019 with 217 million MAUs globally, and over 2 million users in India. JioSaavn is a result of a merger between Saavn and rival service JioMusic. Last March, the newly-combined service was valued at over $1 billion.
Apple Counts 390 Million Paid Subscribers and $11.5 Billion in Quarterly Revenues Across Services Division
According to Apple's quarterly financials yesterday, the company revealed that its revenue from iPhone sales dropped by 17.3% to $31.05 billion. In effect, Apple is focusing a lot more on its services division, which includes Apple Music as well as the App Store, cloud services, Apple Pay, and AppleCare - all of which saw "double-digit revenue growth" last quarter. Chief financial officer Luca Maestri told analysts in Apple's earnings call, "It was our best quarter ever with $11.5 billion in revenue [for services overall], an increase of 16% from last year...Services accounted for 20% of our March quarter revenue and about one-third of our gross profit dollars." Apple's last record of Apple Music subscribers around the end of January 2019 counted 50 million. Though the company did not reveal an update on these figures yet, Maestri did talk about total paid subscribers across all of Apple's services. There are now 390 million, compared to 270 million a year ago. "We expect the number of paid subscriptions to surpass 0.5 billion during 2020," stated Maestri.
ASCAP Payouts Exceed $1 Billion for Second Straight Year
The American Society of Composers, Authors, and Publishers (ASCAP) revealed its financials this week, pointing to annual collections from 2018 exceeding $1.227 billion. As a result, the company saw a 7.26% increase in performance rights collections, up from $1.144 billion in 2017. According to the American PRO, total distribution to members and publishers have topped $1 billion for the second year in a row. Of the $1.227 billion figure, $906 million came from domestic receipts, an increase of 7.09% over 2017. Foreign receipts for 2018 totaled $321 million, which is a 7.1% increase over the amount collected over 2017. ASCAP's performance royalties come from traditional sources focused like restaurants, malls, and stadiums as well as from streaming, as the conventional definition of what constitutes a "public performance" expands. This is also raising income for rival BMI and creating more competition in the space. ASCAP CEO Elizabeth Matthews voiced out that the PRO owes its success "to the popularity of the ASCAP music repertory, which is beloved and enjoyed by listeners around the world on every platform." It has also improved a number of member services, including new interactive features, and overhauled the new member enrollment experience. The company recently launched a new downloadable Mobile Pass that allows members to share information with collaborators and register songs. The financials has also been revealed in the annual ASCAP Create Music Expo this past Thursday in Los Angeles.
PRS for Music Reveals Record Revenues
UK collection society PRS for Music grew 4.4% in 2018 with royalty revenues for the year totaling £746 million ($965 million). Of that total, £603 million ($779 million) was paid out to songwriters, composers and music publishers, a slight decrease of 0.2% on the previous year. PRS for Music attributed this decline to processing delays at its joint venture partners. The 9% rise in international receipts with revenues generated from members' music being played abroad drove overall growth in collections, reaching £280 million ($362 million). The London-based organization reported that international revenues have grown by more than 40%, representing the rights of over 135,000 songwriters, composers, and music publishers in the UK and two million worldwide. CEO Robert Ashcroft identified the fast-growing digital sector aligned with a long-term strategic approach to growing international collections as key drivers.
Random Ramblings
---
Who is Exploration?
Exploration is proud to be the company of choice to administer much of the world's most important media. Utilizing competent staff and advanced technology, our clients are able to better control their data and collect their money.  
We're writing a free book on how the music business works. Learn more here.
The catalog metadata template offers the minimum viable data needed to collect publishing royalties. Download the .csv file here.
Please feel free to reach out anytime if you have any questions or ideas!
Hope you have a great weekend!

hello@exploration.io
http://exploration.io
Facebook
Twitter
Linkedin
Google+
310-739-5482
171 Pier Ave., #251
Santa Monica, CA 90405