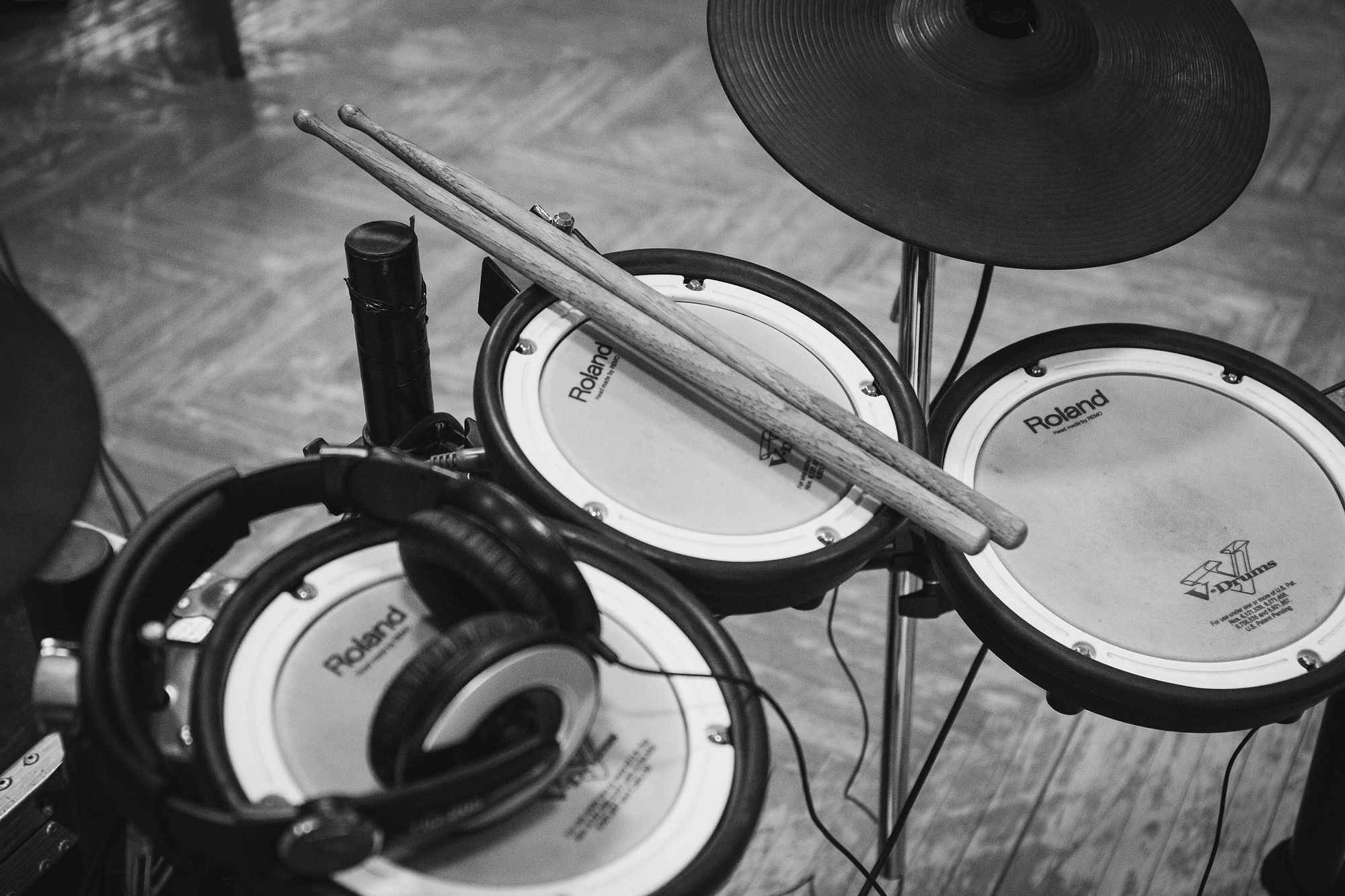 "At the end of the day, let there be no excuses, no explanations, no regrets."
Steve Maraboli, Life, the Truth, and Being Free
---
Roger Lynch will now be stepping down from the position of CEO at Pandora, following the recent acquisition of the company by Sirius XM. Jim Meyer, Sirius XM's CEO, will subsequently head the combined company. The all-stock takeover of Pandora was first announced in September, and is said to be originally worth $3.5 billion.
SoundCloud posted that its revenues grew by 80% to approximately $102 million in its 2017 financial results this week. Several important moves happened in 2017 for the company, like laying off 40% of its employees, while also raising $170 million of new funding. It also appointed former Vimeo boss Kerry Trainor as CEO that same year.
Spotify's launch in India has been postponed, according to sources, and may be scheduled to happen in either February or March. The original date was supposed to be on January 31. Sources claim challenges still lay ahead for the company to secure launch, like getting deals signed with regional labels and determining the length of free trial periods in the country.
Now, the details...
Compiled by Heidi Seo
---
Exploration Weekly - February 1, 2019
Pandora CEO Roger Lynch Exits as Shareholders Approve Takeover by Sirius XM
Sirius XM's takeover of Pandora has now been approved by Pandora Media's stockholders. When the deal closes, Roger Lynch will exit as Pandora's CEO, and Sirius XM CEO Jim Meyer will lead the combined company, bringing together Pandora's music and audio streaming business and Sirius XM's core satellite-radio business. Lynch took on the position for CEO in September 2017 after heading Dish Network's Sling TV. Other members who will also be leaving will be senior Pandora execs counsel Steve Bene, CFO Naveen Chopra, and chief human resources officer Kristen Robinson. Sirius XM's all-stock acquisition of Pandora was first announced in September. Each share of Pandora common stock will be converted into 1.44 newly issued shares of Sirius XM common stock, which will continue to trade under the existing ticker symbol "SIRI" on the Nasdaq Global Select market. Pandora will be delisted from the New York Stock Exchange.
SoundCloud Revenues Grew to $102 Million in 2017
This week, the financial results for 2017 were posted by SoundCloud. The company's revenues grew by 80% to €90.7 million (around $102 million). Its operating losses narrowed from €70.5m in 2016 to €51.4m in 2017. The year marked when SoundCloud laid off 40% of its employees, while also raising $170 million of new funding and appointing former Vimeo boss Kerry Trainor as CEO. The company said in a statement, "Since the August 2017 financing and throughout 2018, SoundCloud has taken significant steps to improve its financial health including retiring all outstanding debt, reducing certain fixed operating expenses and cash flow burn, improving its cash collection processes and renegotiating certain rights holder contracts. With those changes SoundCloud's financial position has been greatly improved and the company has been able to achieve positive operating cash flow in several months during 2018."
Spotify Launch Date in India Postponed
Although multiple sources told Variety that Spotify was to officially launch in India on January 31, there is still no sign announcing the celebration of the service's reveal. According to a source close to the situation, the launch was postponed within the past few days with a new date slated for either February or March. A rep for the company declined requests for comment. Sources suggest that the delay is due to deals not yet locked down with the three major labels, Sony, Universal, and Warner, though it is possible that the service could launch without them. Alternate deals with labels specializing in regional languages also remain open. And the service faces the challenge of securing the length of extended free trial periods, fierce competition from local streamers like Saavn and Gaana, slow conversion rates, and broadband difficulties across large sections of the country.
Sirius XM Reports Record Revenue of $5.8 Billion in 2018
Sirius XM announced record fourth quarter revenue of $1.5 billion and full-year 2018 revenue of $5.8 billion in an earnings call Wednesday morning, increasing 7% and 6%, respectively, compared to the prior year periods. Sirius CEO Jim Meyer and CFO David Frear also discussed plans for Pandora, which it acquired in a $3.5 billion deal last year. Sirius XM's net income totaled $251 million in Q4, while full-year 2018 net income grew 81% to a record $1.2 billion. The company also reported that its total subscribers have topped 34 million, and that it added 414,000 net new self-paying subscribers in Q4 and 1.4 million for the full year. As a result, 2018 ended with approximately 28.9 million self-pay subscribers. The call also mentioned that, combined with Pandora, it has 100 million total listeners. Meyer and Frear noted that the auto market has been stronger than expected and that Sirius recently struck a 10-year deal with Toyota, placing the service in all of its new cars. The two brought up potential synergies between Sirius and Pandora, saying they are building "a media company that will be competitive for decades to come."
Apple Music Passes 50 Million Paid Subscribers
Apple CEO Tim Cook told investors during a Tuesday earnings call that music streaming service Apple Music surpassed 50 million paid subscribers before the end of 2018. That is up 10 million in the last year. "And I'm very proud to say that nearly 16 years after launching the iTunes Store," said the CEO, "we generated our highest quarterly music revenue ever thanks to the great popularity of Apple Music now with over 50 million paid subscribers." As of November 2018, Spotify reported 87 million paying subscribers worldwide. Their numbers are expected to be updated when the company reports earnings on February 6th.
American Airlines Now Offers Exclusive Inflight Access to Apple Music
Apple Music and American Airlines have entered into a partnership that will offer Apple Music subscribers, starting Feburary 1, access to songs, playlists and music videos on any domestic American Airlines flight equipped with Viasat satellite Wi-Fi with no Wi-Fi purchase required. American Airlines will be the first commercial airline to provide exclusive access to Apple Music through complimentary inflight Wi-Fi. Those who are subscribed to Apple Music will be able to connect to Wi-Fi at no cost and log in with their Apple Music subscription on Viasat-equipped aircraft. Those who do not already have an Apple Music subscription can get Apple Music, sign up onboard, and receive free access for three months.
SoundExchange Paid Record $953 Million to Artists and Labels in 2018
In 2018, US-based collection and licensing society SoundExchange paid $952.8 million to artists and record labels, which is up 46.2% on 2017. The payout includes a $150 million settlement with Sirius XM, which was passed to SoundExchange on or before July 7 last year. The organization had a very strong 4Q18, distributing $345 million to music creators - up by 115.7% on the same period in the previous year. SoundExchange collects royalties from the likes of Sirius XM for its artist and label members, as well as from other non-interactive internet radio, satellite radio and cable television services. It paid out royalties to 34,048 members in 4Q18, up 37.3% year-on-year.
Apple Planning to Launch Video Streaming Service
According to unnamed sources, a report states that Apple has informed entertainment partners that its streaming TV service will be ready to launch in mid-April. This move has been expected for quite some time now, with recent reports predicting that it would launch in the first half of 2019. Apple CEO Tim Cook hinted his plans for the company's video service in an interview with CNBC earlier this month, stating that Apple would announce new material additions to its lines of service in 2019. Meanwhile, the company has been brokering content deals, acquiring rights and deals to several different TV shows and movies. It recently acquired the rights to Jada Pinkett Smith's coming of age drama "Hala" which has featured at the Sundance Film Festival this year. With this new launch, and iTunes as the backbone of its video streaming offering, Apple may become a serious competitor to Netflix and Hulu.
Streaming in 2018 Rose to 90% of Digital Activity in Spain, According to Promusicae
Spanish recording industry association Promusicae, reported that streaming drove the success of the top songs and albums in 2018, rising to 90% of digital activity, and streaming subscriptions totaling over 2.3 million subscribers. Digital music overall comprises 70% of Spain's music market. The top digital song of the year was "Lo Malo" performed by Aitana and Ana Guerra. International reggaeton artists are increasingly dominating the digital market. Daddy Yankee's "Dura" and Reik's "Me Niego" were several of the top 5 songs in Spain. According to Promusicae in an announcement made on Wednesday, sales grew slightly in Spain over 2017's 232 million euros.
Amazon Prime Music Subscribers Doubled in India in the Last Five Months
News site Business Today revealed an interesting statistic from an interview with director of Amazon Music in India, Sahas Malhotra, saying, "While the company refused to share the active Prime Music subscriber base, it did mention that in the last five months, the user base has doubled in India." Prime Music launched in late February 2018, making the service still relatively new. Business Today also shared additional stats. "The number of Prime Music listeners adopting voice to listen to music is growing day by day - over 3.5 times" and "listeners who use Alexa for interacting with the app, end up using it for a longer duration - there have been an over five times jump in their listening hours vis a vis non-voice listeners."
---
Random Ramblings
---
Who is Exploration?
Exploration is proud to be the company of choice to administer much of the world's most important media. Utilizing competent staff and advanced technology, our clients are able to better control their data and collect their money.  
We're writing a free book on how the music business works. Learn more here.
The catalog metadata template offers the minimum viable data needed to collect publishing royalties. Download the .csv file here.
Please feel free to reach out anytime if you have any questions or ideas!
Hope you have a great weekend!

hello@exploration.io
http://exploration.io
Facebook
Twitter
Linkedin
Google+
310-739-5482
171 Pier Ave., #251
Santa Monica, CA 90405