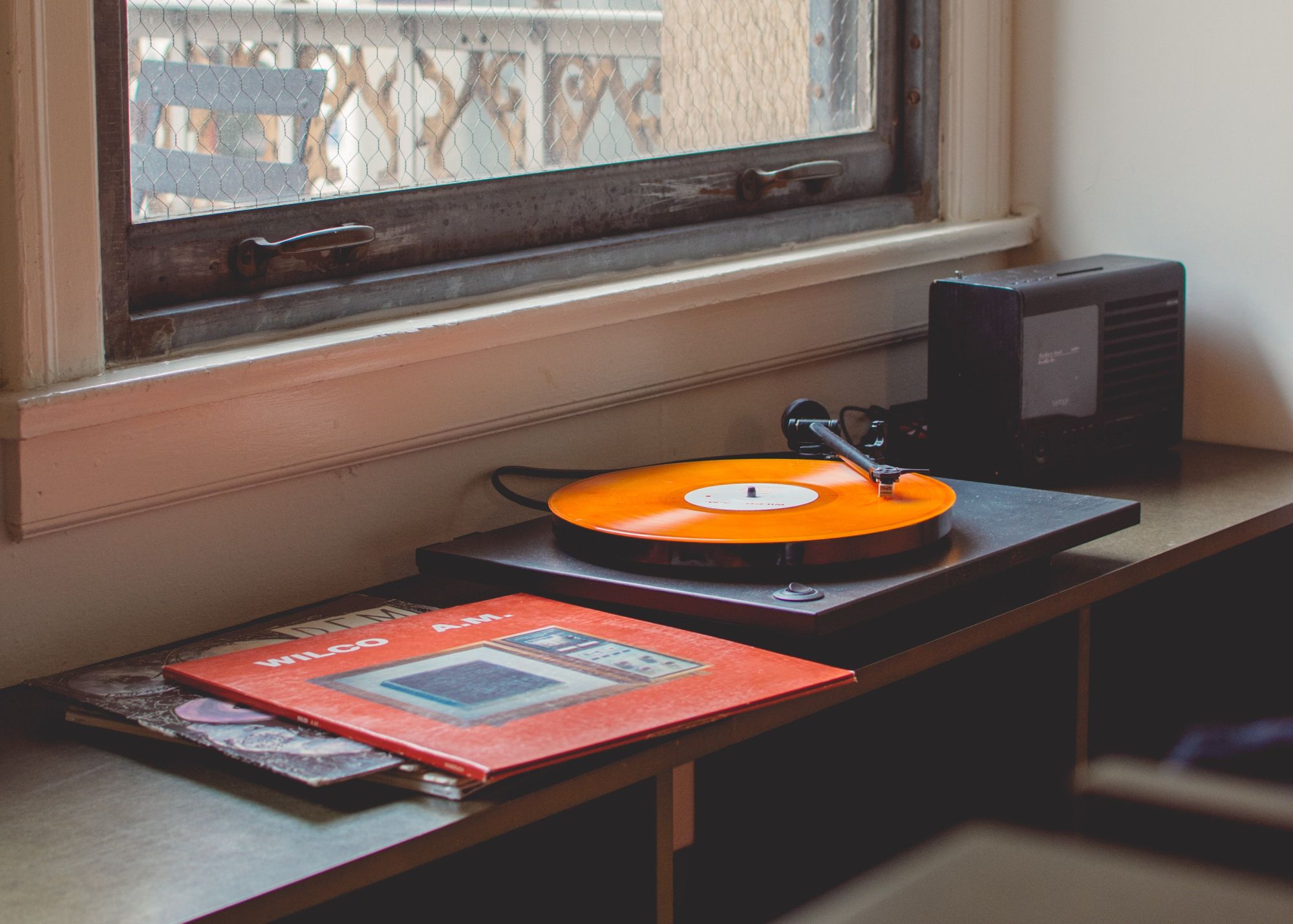 "My ears hear colors and my eyes see sounds."
Suzy Kassem, Rise Up and Salute the Sun: The Writings of Suzy Kassem
---
A US Court has approved iHeartMedia's Chapter 11 bankruptcy reorganization plan this week. The company expects to reduce its debt from $16.1 billion to $5.75 billion, and it will also separate from Clear Channel Outdoor, creating two independent public companies. The plan will be finished in the first half of 2019. iHeartMedia execs Bob Pittman and Rich Bressler will also see their contracts extended by four years, remaining in their respective roles following the completion of the restructuring process.
A failure to reach a compromise among the EU Council stalled a meeting that subsequently would have agreed upon the final draft of the European Copyright Directive this past Friday. The European Commission, European Parliament, and the EU Council must agree on a final single version by going through what is called the "trilogue phase" before April just in time for the European May elections. Member states of the EU Council will regroup this week to continue discussions.
YouTube's global artist chart from January 11-17 reveals the top three musicians in the world are from India based on YouTube views. Ariana Grande came in 21st in the rankings, just in time before her newly released track "7 Rings." Half of the top 10 are Indian artists, generating more than 1 billion views total. Analytics firm App Annie attributes this popularity to decreasing 4G data rates, thereby increasing video streams on Indians' smartphones by 10-fold, and making India YouTube's biggest audience in 2018.
Now, the details...
Compiled by Heidi Seo
---
Exploration Weekly - January 25, 2019
iHeartMedia Bankruptcy Plan Approved, CEO Bob Pittman Extends Contract
iHeartMedia's bankruptcy plan has been approved by a US court this week, which will whittle down its debt load and separate iHeartMedia from Clear Channel Outdoor Holdings. The company, which is the biggest radio broadcaster in the US, also added that chairman and CEO Bob Pittman and Rich Bressler, president, COO, and CFO will extend their contracts by four years. They will remain in their respective roles following the completion of the restructuring process. The terms of the Chapter 11 reorganization plan include a restructuring of its balance sheet, reducing its debt from $16.1 billion to $5.75 billion. The plan also calls for iHeartMedia and billboard operator Clear Channel Outdoor to be separated, creating two independent public companies. The bankruptcy reorg is to be completely finished in the first half of 2019, depending on certain steps related to the separation of Clear Channel Outdoor, FCC registration, and other customary conditions.
Article Thirteen Talks Cancelled Due to Disagreements in EU Council
A meeting to agree upon the final draft of the European Copyright Directive was called off at the last minute on Friday last week. The cancellation was due to the EU Council not being able to reach an agreement on the most recent efforts at a compromise. There were three versions of the directive as of the end of last year: the original drafted by the European Commission in 2016, and the amended versions passed by the European Parliament and the EU Council last year. The three institutions now need to agree on a final single version, also known as the trilogue phase. The EU Council is made up of representatives of each member state government. These member states will regroup later this week to continue discussions. The directive needs to be passed by the European Parliament before the European May elections. The final draft will have to go before a full session of the Parliament before April.  
YouTube's Top Three Artists All From India Last Week
According to a recent analysis by MusicAlly, the most popular musician in the world last week based on YouTube views on its global artist chart was Indian singer Neha Kakkar, with 265m weekly views. The second-biggest artist (Kumar Sanu, with 233 million views) and third-biggest artist (Alka Yagnik, with 229 million views) are also Indian. What's more, India accounts for half of the top 10, with the other half all hailing from Latin America. Ariana Grande, who's currently Spotify's top artist, was 21st in YouTube's weekly rankings for January 11-17, right before she released her latest track "7 Rings," which has amassed 60 million+ views in its first five days on YouTube. The analysis is a timely reminder of just how big YouTube's scale is in India as a music service. The five Indian artists of the top 10 generated more than 1 billion views between them last week. According to a Wall Street Journal article published this week, "as 4G data rates have dropped below $2 a month, the volume of video streamed on Indians' smartphones has grown by 10-fold, adding billions of hours more a year in the past three years." Analytics firm App Annie attributes that this made India YouTube's biggest audience in 2018.
Liberty Media In Talks of Acquiring Partial Stake in iHeartMedia
According to the New York Post, Liberty Media Corp. is planning to acquire a 35% stake in iHeartMedia, owner of radio giant iHeartRadio. iHeart currently owns more than 850 US broadcast brands, the largest reach of any radio or television outlet in America. Liberty owns $660 million of iHeart debt, and will end up with around 5% of the company if the firm heads out of bankruptcy next month. Liberty could turn the global modern music business on its head. Its existing portfolio consists of 71% in SiriusXM, in addition to Sirius' soon-to-be ownership of Pandora in the coming weeks. Sources suggest that Liberty could form the music industry's first true "full stack" organization by promoting and breaking major artists to mainstream US audiences, and seamlessly upselling fans into buying tickets, merch, and more at live experiences.
Spotify to Launch In-Car Streaming Device
Spotify is planning to feature in-car streaming hardware in the form of a voice-controlled audio device later this year. According to the Financial Times, the device will cost around $100 and will connect to your existing car stereo via a Bluetooth connection. Not only will it offer voice controls, but it will also have programmable buttons that one can preset to correspond with favorite playlists. Rumors of Spotify offering streaming hardware and in-app voice controls have been around for quite some time. Last year, Spotify users reported seeing pop-ups offering pre-order on an in-car device, charged at $12.99 per month for the unit and streaming package, with a minimum commitment of a year.
Global Music Streaming: The Middle East and Africa Becoming "Very Exciting Areas"
Nielsen Music's VP global, Helena Kosinski, provided a global overview of streaming at Music Ally and Music Biz's NY:LON Connect Conference in London this week, terming the Middle East and Africa as "very exciting areas", with a lot of services (international and local) investing there. "There is a bunch of early-stage interest," she said. According to Nielsen's latest research, English made up of over 50% of the biggest hits of Q4, but Spanish was second and Hindi was third. The top five countries of origin for artists were (in order) the US, the UK, India, Puerto Rico, and Columbia. Kosinski forecasts that as there will be more consolidation among services, African and Middle Eastern acts will start to go global but there will be new challenges for acts to break out of their local markets.
JPMorgan and HSBC Upgrade Tencent Music Stock to "Buy"
It has been over a month after Tencent Music Entertainment began trading on the New York Stock Exchange under the symbol TME (on December 12). Just recently, JPMorgan has upgraded the Chinese firm's stock to a "buy" and set a target value of $16/share. According to a report by the Motley Fool, JPMorgan (along with Merrill Lynch, Credit Suisse, and others) acted as one of the underwriters for Tencent's IPO. Earlier this month, Morgan Stanley, Stifel, and Deutsche Bank, which also helped to underwrite the IPO gave TME hold ratings, while Goldman Sachs and KeyBanc upgraded the company to a "buy". Tencent Music has a "China-unique revenue model," and its long-term growth potential is "sizeable," says Alex Yao, according to a research note to investors from JPMorgan, as reported by the Fly. HSBC, which was also an underwriter for the IPO, also upgraded TME's rating to "buy" on Friday (January 18) and set the same target value of $16/share. The company raised around $1.1 billion at the time of its IPO, offering 82 million shares at $13 with an IPO market valuation on the NYSE of $21.3 billion. The company officially filed to float on the NYSE in October 2018.
Royalty Exchange Reaches $50 Million Milestone in Transactions Since 2016
Over $50 million in royalty transactions have been processed since 2016, says US-based online music rights marketplace Royalty Exchange in a blog post published on January 23. The business facilitates online auctions for artists and rights holders to raise money by selling assets such as mechanical, performing, and synchronization rights. The $50 million milestone was achieved through 535 separate transactions, including auctions, private syndicates, and other deals. Songwriters made up around 75% of the artists who listed catalogs on the marketplace, and over the last 12 months, earnings from catalogs listed on Royalty Exchange ranged between $1,000 to just over $300,000. Some notable rights for songs and catalogs that appeared since 2016 include Bette Midler's "The Rose" and Kanye West's "Mercy".
---
Random Ramblings
---
Who is Exploration?
Exploration is proud to be the company of choice to administer much of the world's most important media. Utilizing competent staff and advanced technology, our clients are able to better control their data and collect their money.  
We're writing a free book on how the music business works. Learn more here.
The catalog metadata template offers the minimum viable data needed to collect publishing royalties. Download the .csv file here.
Please feel free to reach out anytime if you have any questions or ideas!
Hope you have a great weekend!

hello@exploration.io
http://exploration.io
Facebook
Twitter
Linkedin
Google+
310-739-5482
171 Pier Ave., #251
Santa Monica, CA 90405