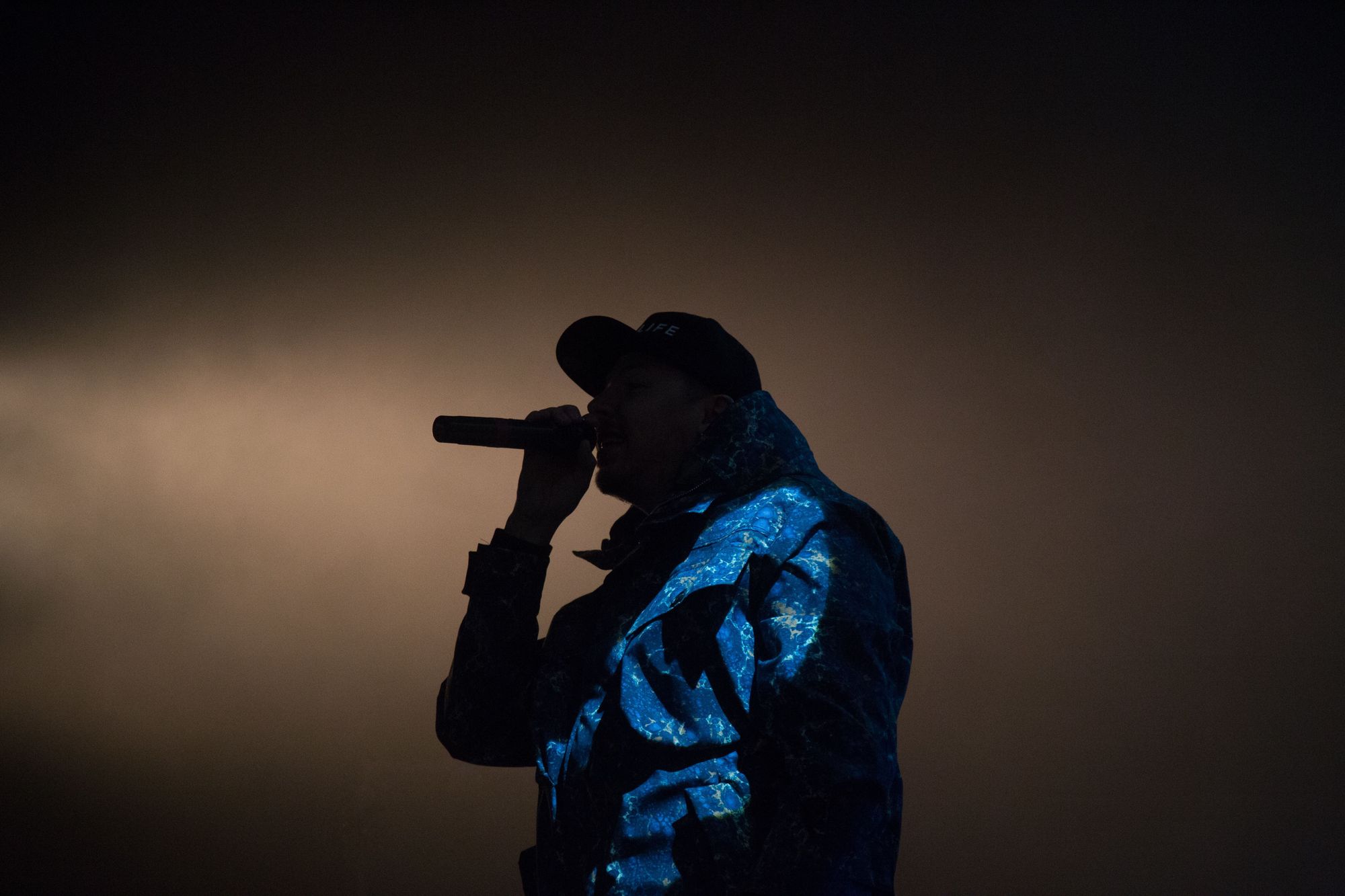 "All I have is a voice."
W.H. Auden
---
The House Judiciary Committee confirmed its approval of the Copyright Alternative in Small-Claims Enforcement Act (CASE) Act this past Tuesday September 10. After experiencing a setback in late 2017, Representatives Hakeem Jeffries (D-NY) and Tom Marino (R-PA) re-introduced the bill on May 1 of this year. The bill now awaits a broader Congressional vote. If passed, a dedicated Copyright Claims Board would be introduced with three Copyright Claims Officers appointed by the Librarian of Congress.
Tech giant Alibaba is reported to have acquired a 20% stake in Tencent Music rival NetEase Cloud Music. The deal may value the latter company as high as $9 billion, which is less than half that of rival Tencent Music, according to sources. It currently counts 800 million registered users with no known number of active users, while Tencent Music recently announced 652 million active users at the end of June.
Apple unveiled more details regarding its launch of its upcoming subscription service TV+ on Tuesday of this week. The official launch date is November 1 and the family subscription price is set at $5 per month, $8 cheaper than Netflix's most popular plan, and $2 cheaper than a Disney+ subscription. The announcement was made at Apple's annual fall product event by CEO Tim Cook. The company is offering anyone who buys an Apple device a year of TV+ for free in order to boost signups.
The California Copyright Conference and Exploration will be hosting a panel titled "The Ripple Effect of Changing Rates: Backlash and Solutions" with Exploration co-founder and chief operating officer Rene Merideth and Planetwood Studios owner Catharine Wood as moderators! The event is located at the Courtyard Marriott in Sherman Oaks, CA and is set to happen next month on Tuesday, October 15. Book your tickets early here to reserve a seat, and we hope to see you there!
Now, the details...
Compiled by Heidi Seo
---
Exploration Weekly - September 13, 2019
CASE Act Passed by the House Judiciary Committee, Awaits Full Congressional Vote Next
On Tuesday September 10, the House Judiciary Committee passed the Copyright Alternative in Small-Claims Enforcement (CASE) Act. The bill failed to initiate in late-2017, but Representatives Hakeem Jeffries (D-NY) and Tom Marino (R-PA) managed to resuscitate the bill this year. On May 1, it was formally re-introduced, and quickly passed the US Judiciary Committee. Now, the piece of legislation awaits a broader Congressional vote. If passed, the US government would create a dedicated Copyright Claims Board. Three Copyright Claims Officers, appointed by the Librarian of Congress, would serve a six-year term, adjudicating and settling infringement claims. The Register of Copyrights would also hire no fewer than two full-time Copyright Claims attorneys. Copyright owners could then file claims at a small claims court in the US Copyright Office, with damages capping at $30,000. "...Music creators are one step closer to having a simpler and more cost-effective way to defend their original works against infringement," said Daryl Friedman, Chief Industry, Government & Member Relations Officer of the Recording Academy.
Reports Suggest Alibaba Buying 20% Stake in NetEase Cloud Music
Tech giant Alibaba has reportedly acquired a 20% stake in NetEase Cloud Music, as part of a wider $2 billion investment in the latter's parent company NetEase. According to Music Business Worldwide, the deal may value NetEase Cloud Music as high as $9 billion, less than half that of rival Tencent Music. Alibaba's own music subsidiary Ali Music Group and streaming service Xiami signed a partnership last year to share some of their previously-exclusive catalogues. News site EqualOcean reported that Alibaba's investment in NetEase Cloud Music is more specifically $700 million, separating this from a $2 billion acquisition of NetEase's ecommerce platform Kaola. NetEase Cloud Music has 800 million registered users, though the number of active users is unknown. In comparison, Tencent Music's latest financial results posted in mid-August revealed that its three music streaming services in China had 652 million active users at the end of June, including 31 million paying users.
Apple Sets Launch Date and Price for TV+ Streaming Service
Apple announced on Tuesday that its subscription service TV+ will launch November 1 at $5 per month for a family subscription. That is significantly cheaper than offerings from Netflix ($13 per month for the most popular plan) and Disney+ ($7 per month when it launches November 12). Apple is offering anyone who buys an Apple device a year of TV+ for free in order to boost signups for the service. The announcement was made by Apple CEO Tim Cook at the company's annual fall product event. He stated, "Our mission for TV+ is to bring the best original stories from most creative minds in TV and film." TV+ is set to launch in over 100 countries with a slate of originals, which include "The Morning Show," the Hailee Steinfeld starrer "Dickinson," and the Jason Momoa drama "See." Regarding originals, Apple plans to release three episodes at launch, with additional episodes dropping weekly, but the company also reported that it will drop full seasons for some originals. In addition to TV+, Apple has also launched News+ for magazine subscriptions, and on September 19, it will release Arcade for mobile games.
Department of Justice Publishes 877 Submissions to the BMI/ASCAP Consent Decree Review
All 877 submissions to its review of the consent decrees that regulate American collecting societies BMI and ASCAP were published by the US Department of Justice (DOJ) this week. The vast majority are from users who urge the DOJ to keep the current consent decrees in place, which exist to overcome the competition law concerns of collective licensing where single organizations represent huge catalogues of music. BMI and ASCAP both argue that they are out-dated and need to be replaced with a much simpler list of rules that would also include a sunset clause. Other arguments state that any major change to the licensing of performing rights in the US would lead to chaos. Boutique collecting society, Global Music Rights (GMR), states in its submission to the DOJ in favor of keeping the BMI and ASCAP consent decrees. They can help "(i) facilitate songwriter freedom of choice by allowing songwriters to choose a new [society] without penalty, and (ii) thereby promote competition among [societies] and facilitate new entry".
YouTube Premium and Music Expand to Eight New Countries in the Middle East
YouTube Premium and Music is now expanded to eight new countries in the Middle East, counting 70 countries in total, even more than Google Play Music was ever available in. The new countries are Bahrain, Israel, Kuwait, Lebanon, Oman, Qatar, Saudi Arabia, and the United Arab Emirates. The same benefits are available, such as ad-free videos in YouTube, background playback, offline downloads, playback when the screen is off, and first access to YouTube original programming for YouTube Premium. YouTube Music Premium provides ad-free music, offline playback, and the ability to seamlessly transition between the music and music video. Prices will vary region by region.
Spotify Integrates Snapchat Music Sharing Feature
A new sharing option was announced this past Monday between Spotify and Snapchat. The new feature allows users to either add albums, tracks or podcasts to a story, or share them directly with their friends. Those who see a shared song in a story, or receive a listening recommendation from their Snapchat friends, will get to see the full album art. They can also choose to listen to a song by simply swiping up and tapping on the context card, which will automatically open the Spotify app, provided it is installed on their phones. The launch date for this new feature is still unknown, but it will be available on iOS and Android soon. Spotify also added the ability to share content to Instagram Stories in the same fashion during May of 2018.
Average Music Listening Time Down in the US
Streaming up in the US by 26% year-over-year. However, the average time American consumers say they spend listening to music each week has dropped from 32.1 hours in 2017 to 26.9 hours in 2019, according to Nielsen Music's Music 360 report. This may be due to people becoming choosier in how much time they spend with various forms of media. In the past two years, 29.6 million additional US subscribers added $1.24 billion in industry revenue, according to new RIAA figures. Other forms of streaming revenue, like ad-supported streams, grew another $386 million. These digital gains pushed total industry revenue up 22.4% in two years - all from arguably the same number of music listeners. David Bakula, who researches global media trends for Nielsen Entertainment, stated, "You're getting a consumer who's willing to pay for a great service even when listening hours aren't necessarily going up." Listening time may not matter as much on streaming services that offer unlimited listening, but they can also still have a direct impact, like at YouTube, where video streams earn a per-play royalty. Mark Mulligan, managing director of media analysis firm MiDiA Research, points to a question, "How much time could they be spending?"
Appeals Court Upholds Fair Use Ruling in Copyright Infringement Case Over Spoken-Word Line
The borrowing of the line "party and bullshit" by both Notorious BIG and Rita Ora from a poem by spoken-word artist Abiodun Oyewole was "fair use," according to a US appeals court that upheld an earlier ruling. The line, taken from Oyewole's poem "When The Revolution Comes," appeared in Notorious BIG's 1993 track called "Party And Bullshit". Oyewole filed charges in 2016 after Ora then sampled the track on her debut single in 2012, called "How We Do (Party)". Oyewole claimed that he had decided not to take legal action in the 1990s, because he did not want to cause "hassle" for the family of the Notorious BIG after the rapper was murdered in 1997. Last year, a New York court rejected the case, concluding that the inclusion of the snippet in both Biggie and Ora's tracks was protected by the US copyright principle of fair use. The court stated that the newer works had transformed the line into something entirely new. Oyewole appealed that judgment, but the Second Circuit further stated that the lower court had reached a "thorough and well-reasoned opinion." It added, "We have considered Oyewole's remaining arguments on fair use and conclude, also for the reasons ably stated by the district court, that they are without merit".
Apple Music Now Has Its Own Web App, Available in Beta
Apple Music is finally available as a web app. The new web client went live in beta on September 5. Subscribers can now search for and play music (including from their cloud libraries), and browse Apple Music's collection of playlists and radio-like stations. On the other hand, the live station Beats 1 is not yet available through the web interface. The app is only for existing subscribers for now; new users will have to sign up through one of the existing (non-web) apps. The new update comes ahead of the launch of Apple's new dedicated Apple Music app for Mac computers, which was unveiled earlier this year.
Random Ramblings
---

Who is Exploration?
Exploration is proud to be the company of choice to administer much of the world's most important media. Utilizing competent staff and advanced technology, our clients are able to better control their data and collect their money.
We're writing a free book on how the music business works. Learn more here.
The catalog metadata template offers the minimum viable data needed to collect publishing royalties. Download the .csv file here.
Please feel free to reach out anytime if you have any questions or ideas!
Hope you have a great weekend!

hello@exploration.io
http://exploration.io
Facebook
Twitter
Linkedin
Google+
310-739-5482
171 Pier Ave., #251
Santa Monica, CA 90405