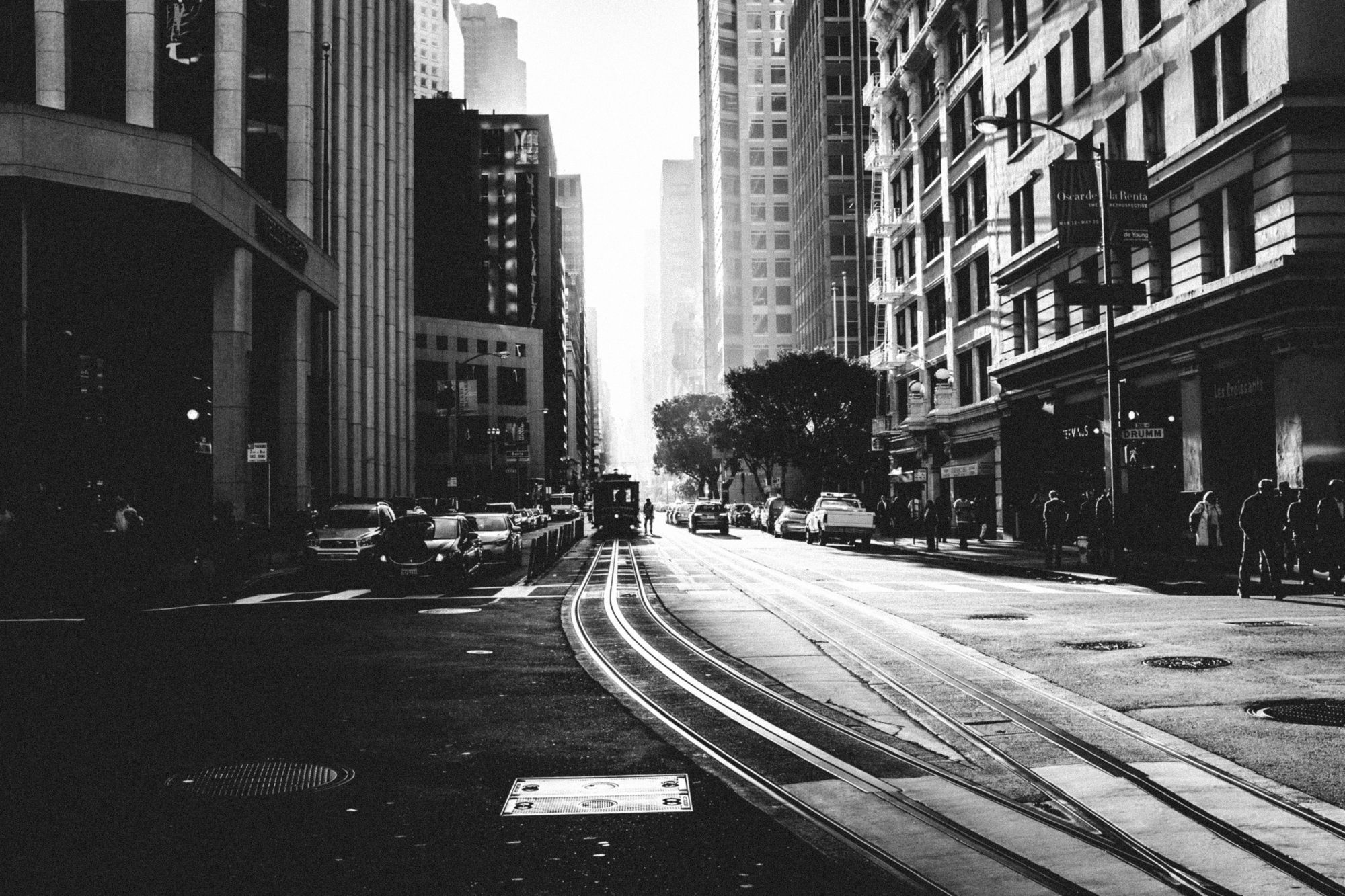 "Change the way you look at things and the things you look at change."
Wayne W. Dyer
---
A review of ASCAP and BMI's consent decrees will proceed, as announced by the US Department of Justice this past Wednesday on June 5. Discussions will be held around whether the consent decrees should be maintained in their current form, modified, or terminated, which will, in turn, govern how the two performance rights organizations operate in today's modern music industry. The DOJ is also providing the opportunity for interested parties to respond by July 10 with their own comments surrounding the implications of the consent decrees on competition.

iTunes is planning to be replaced by the new Apple Music app, according to an announcement that Apple made at the recent Worldwide Developers Conference in San Jose on Monday. The features will be broken down into three individual apps - podcasts, TV shows, and movies - and will be unveiled in the next version of Mac OS, named "Catalina," set to launch later this fall. The company further stated that iTunes Music Store will still operate in the sidebar of the new Apple Music app for Mac and continue to exist on Windows.

An update by Goldman Sachs was made on Wednesday, stating that the global recorded music industry will be pulling in $45 billion annually by 2030. The company's forecast additionally included a total of 690 million paying music streaming subscribers in the year 2023 and a whopping 1.15 billion subscribers globally by 2030. A previous IFPI report confirmed 255 million users in 2018. Of the 1.15 billion, 68% will hail from "emerging markets" rather than "established markets," thereby lowering the average revenue per paying user (ARPU) from music streaming services.

Now, the details...
Compiled by Heidi Seo
---
Exploration Weekly - June 7, 2019
US Department of Justice to Review ASCAP and BMI Consent Decrees
The US Department of Justice confirmed on Wednesday June 5 that it will be reviewing consent decrees for American Society of Composers, Authors and Publishers (ASCAP) and Broadcast Music Inc. (BMI) to determine whether they should be maintained in their current form, modified, or terminated. The decrees have governed how the two performance rights organizations operate for more than 75 years. The music publishing industry has voiced out for some time that the consent decrees are no longer relevant to the modern day music industry. However, the radio industry and other music licensees urge the DOJ to slow down any review for the last year. As part of its review, the DOJ is seeking public comments, and interested parties will have the opportunity to respond by July 10, 2019 with their opinions and any information relevant to determine if the consent decrees continue to protect competition. Both BMI and ASCAP embraced the DOJ's announcement, stating that "we now have the unique opportunity to reimagine the music marketplace in today's digital age."
Apple Announces New Apple Music App, Replacing iTunes, at WWDC 2019
Apple is planning to retire iTunes eighteen years after its release. The company made the announcement at its Worldwide Developers Conference in San Jose, CA on June 3. iTunes Music Store will still operate in the sidebar of the new Apple Music app for Mac, and it will continue to exist on Windows. However, the company will be breaking apart iTunes' features into three individual apps - podcasts, TV shows, and movies. These are set to launch in the next version of Mac OS, named "Catalina," which will be released later this fall. In addition, the company is bringing real-time song lyrics to Apple Music on iOS and Apple TV that will scroll as the song progresses. tvOS will gain multi-user support as well, allowing each user in a home to access their Apple Music libraries and preferences with a click. Siri is gaining the ability to stream live radio in iOS 13, with 100,000 stations available from iHeartRadio, TuneIn, and Radio.com. iOS 13 users will also be able to share audio between devices, allowing two people to listen to the same song or audiobook simultaneously. The company plans to focus on services as iPhone sales continue to taper off, making the move to split up iTunes and deliver quality desktop apps more imperative than ever.
Goldman Sachs Forecasts 1.15 Billion Paying Music Streaming Subscribers by 2030
Goldman Sachs issued an update to "Music In The Air" on June 5, forecasting that by 2030, the global recorded music industry will be pulling in $45 billion annually. Paid streaming will generate $27.5 billion for labels and artists in that year, and overall annual global trade streaming revenues (including ad-funded) will reach $37.2 billion. The firm also predicted that, in 2023, the number of paying music streaming subscribers will more than double to 690 million users from the 255 million confirmed by the IFPI for 2018. In fact, by 2030, there will be 1.15 billion paying streaming subscribers globally, with two-thirds of subscribers (68%) hailing from "emerging markets" rather than "established markets." As a result, global annual ARPU (Average Revenue Per paying User) from music streaming services will continue to fall significantly, down from $32.70 in 2018 to $27.30 in 2023 and $24.60 in 2030. The report also notes that Universal Music Group's current valuation sits at €25.1 billion – €35.2 billion (approx $28bn – $40bn). And compared to 38% in 2018, Spotify will remain the global market leader in audio subscription streaming with 32% market share of global streaming subscribers in the year 2030.
Spotify Unveils Stations App in the US
Spotify recently launched a new and personalized radio app called Stations in the US on the US App Store and Google Play Monday. The free app offers music fans a way to stream curated and personalized radio stations, similar to Pandora. The news was first reported by Techcrunch on Tuesday. The app description on Google Play reads, "Easily create stations for all the music you love, all for free...As Stations learns more about what you like, it creates stations packed with the music you love, made just for you." The music streaming company first debuted Stations in Australia during early 2018 before making it widely available in the country this year. The app is still considered an experiment, with a spokesperson telling Variety last year, "We're testing new features all the time." In the past, the company has used free listening as a funnel to sign on paid subscribers, a strategy that has helped it to grow its paying audience past 100 million users. Stations may be Spotify's way of growing its ad revenue as well as competing more directly against Pandora, which counted 66 million active users in Q1.
iOS Developers File Class-Action Lawsuit Against Apple Over App Store Fees
A new class-action lawsuit was filed against Apple this week by iOS developers, claiming the company has created an unfair monopoly with the App Store. All apps installed on iOS devices must go through the App Store, of which Apple takes a percentage of all sales. The developers argue that Apple's "profit-killing" commission fee creates an unfair advantage, one in which Apple profits on its direct competition. The lawsuit targets Apple's anti-competitive business approach, with its walled garden App Store exhibit A. on Androids, users can choose to install apps from unknown sources with a simple setting. The company's commission rate of 30% on all paid app sales and in-app purchases have been in place since 2011. There is also a minimum pricing mandate of $0.99 for paid apps. All App Store paid purchases must also end in $0.99, another stipulation of operating on the store. Developers are charged $99 a year to distribute apps on the App Store, a prohibitively high price for smaller app developers, according to the lawsuit. Google's Play Store developer fee is only a one-time charge of $25. Those developers who want reimbursement are urged to sign up for the suit. The litigating firm, Hagens Berman, has taken on Apple before in 2016. They settled for $650 million on behalf of eBook purchasers who paid high prices on iTunes. The lawsuit alleged that Apple conspired with publishing companies to keep eBook prices high. It reached the Supreme Court, where the court subsequently ruled against Apple.
T-Series Passes 100 Million Subscriber Mark on YouTube
YouTube channel T-Series has passed 100 million subscribers, becoming the first to reach this milestone. It has also been recognized by Guinness World Records. The growth is attributed to YouTube's enormous presence in India with 265 million users in the country as of April 2019. This is approximately 20% of the population. The tech company also named the region its fastest growing market. "The YouTube journey in India is incredibly inspiring and deeply rooted in India's internet growth story; improved access and low-cost data have turbocharged the growth of YouTube in India," explained Pawan Agarwal, YouTube's head of music content partnerships for India & South Asia. T-Series is known to be packed with content, containing a number of sub-channels (like T-Series Kids Hut, T-Series Apna Punjab, Bollywood Classics, and T-Series Kannada).
Podcast Advertising Revenue Hit Approximately $479 Million in 2018
A new report from the Interactive Advertising Bureau and PricewaterhouseCoopers stated that podcast advertising revenue has hit an estimated $479 million in 2018, a 53% increase from $314 million in 2017. The report was based on a survey of the top revenue-producing podcast companies in the US. Further information suggests that the industry will reach $1 billion by 2021. The growth can be attributed to podcasting's gradual move into mainstream. Listening in the US was up 7% in 2018, and more than half of the population aged 12 and above have listened to a podcast, according to an April report by Edison Research. Hardcore History, Serial, and The American Life were among the top podcasts of 2018 as per Podtrac's analysis of average per-episode downloads. The IAB report also included that the most popular programs for advertisers were news, politics, and current event shows, capturing more than 18% of advertising revenue. Podcasting slowly caught on after the 2012 launch of Apple's stand-alone app for the audio shows. Now, companies like Gimlet Media and Endeavor Audio have launched to produce original shows. And tech companies like Spotify and iHeartMedia are inking deals to make acquisitions in the space to bolster their audio entertainment capabilities.
Spotify Testing New Feature - Social Listening
Data miner Jane Manchun Wong made a recent discovery surrounding a new feature hidden in Spotify's latest Android app code. The company has started work on Social Listening, which allows friends to control music together with their own devices. To get started, Spotify will first provide users with a unique code in the settings menu. Next, after manually scanning your friend's codes under the "Connect with Friends" option, you'll have the ability to control their music. Users may also receive a personalized link instead, though the feature still remains in testing. Once both users are connected, you'll find your friend under the new "Already Connected" list, allowing users to quickly connect with each other. The official launch date for Social Listening is still unknown. The company has previously confirmed it regularly tests new features. According to Wong, the feature remains available only to Spotify employees.
Kanye West and Kid Cudi Argue Fair Use Over Sample Copyright Claim
After being filed with a copyright infringement lawsuit over the 2018 song "Freeee (Ghost Town Pt. 2)," Kanye West and Kid Cudi's Kids See Ghosts collaborative project issued a legal response on Monday in US District Court in California. The original lawsuit was filed in March by actor Ronald Oslin Bobb-Semple, claiming that the duo and its collaborators used an unauthorized sample of his 2002 vocal recording "The Spirit of Marcus Garvey (Garvey speaks to an all-Black audience)" on the track. He further asserted that the use did not fall under the fair use exception to copyright. As a result, Bobb-Semple is seeking damages and his share of royalties from the song's past and future exploitation. He is also asking for credit as a producer and performer for all "future reproduction, distribution, sale, public performance, or other use or exploitation" of the track. In the legal response, West, Cudi, and their co-defendants denied the infringement claim, saying their use of the sample in fact did fall under fair use. In addition, even if they did infringe the copyright, their actions were "innocent and non-willful." Bobb-Semple has also failed to provide any facts supporting their alleged willfulness.
Random Ramblings
---

Who is Exploration?
Exploration is proud to be the company of choice to administer much of the world's most important media. Utilizing competent staff and advanced technology, our clients are able to better control their data and collect their money.
We're writing a free book on how the music business works. Learn more here.
The catalog metadata template offers the minimum viable data needed to collect publishing royalties. Download the .csv file here.
Please feel free to reach out anytime if you have any questions or ideas!
Hope you have a great weekend!

hello@exploration.io
http://exploration.io
Facebook
Twitter
Linkedin
Google+
310-739-5482
171 Pier Ave., #251
Santa Monica, CA 90405