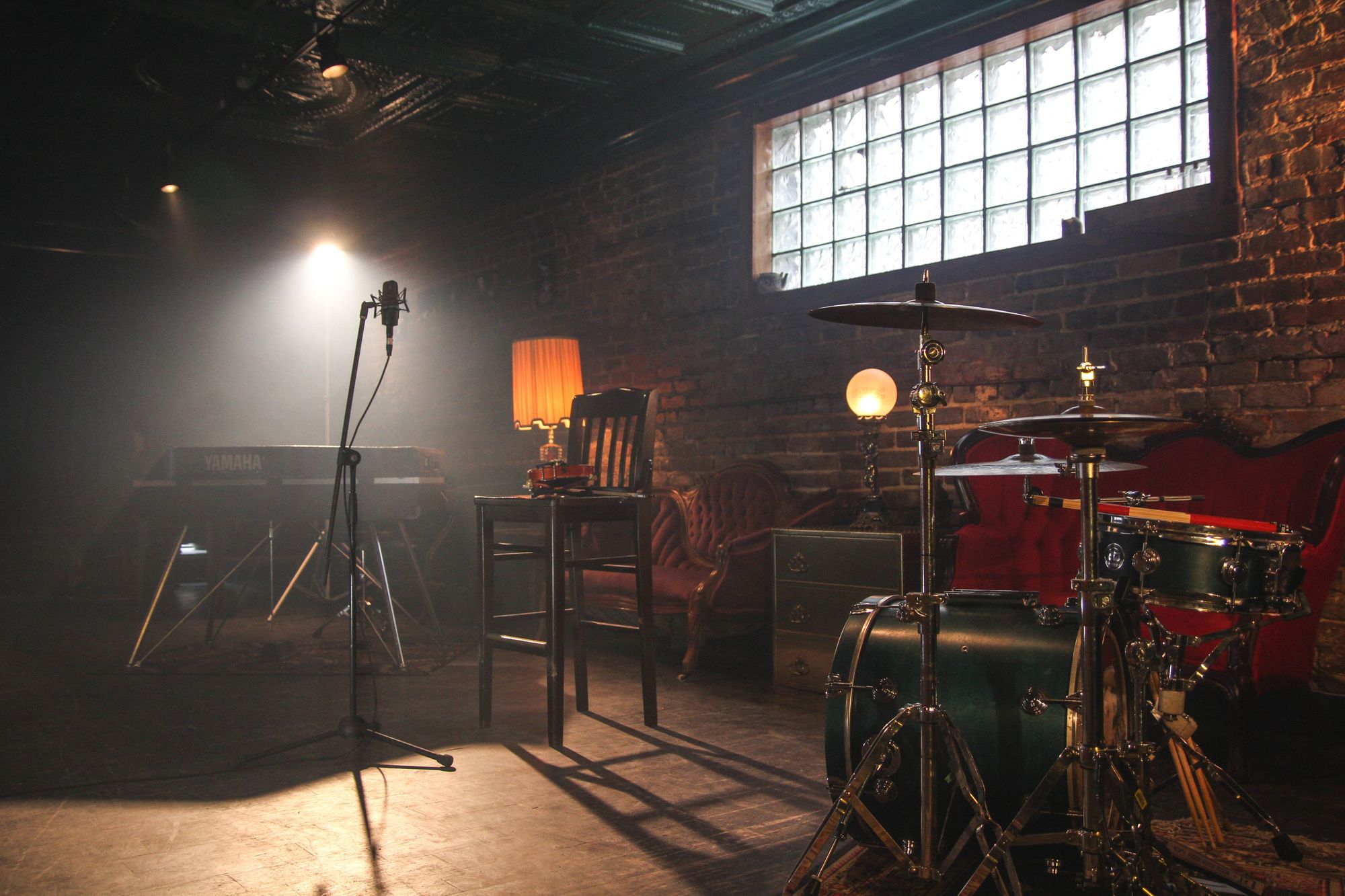 "Fear doesn't shut you down; it wakes you up"
Veronica Roth, Divergent
---
Evercore ISI analyst Amit Daryanani made a note on Tuesday June 11 that Apple Music may be worth around $15-$20 billion alone. The Cupertino company is currently facing lawsuits against its App Store, and multiple antitrust investigations from both the European Union and the US. The pending litigation and mounting frustration from developers may likely be, according to Daryanani, the greatest threat to Apple Services growth.

A new analysis posted by global video and music search engine and analytics platform Pex shows that music generates the highest return-on-investment for YouTube despite making up a relatively small percentage (5%) of all videos uploaded. In fact, music (or music-related) videos racked up a collective 1.987 trillion views on YouTube in 2018 (an average of 16,937 views per video), representing 20% of all views on the platform. In comparison, gaming videos racked up 693 million views, representing an average view count of 2,987 and only 7% of all views.

Spotify recently launched a new, personalized playlist called "Your Daily Drive" to users in the US, which combines podcasts and music, an idea that began testing earlier this year, according to The Verge. The playlist will include short-form podcast news updates from sites like The Wall Street Journal, NPR, and PRI, and it will provide updates throughout the day "to keep both the music and news fresh." "Your Daily Drive" will be focused in the car, an announcement that closely follows last month's release stating that Spotify is testing out a voice-controlled, in-car audio device in the US called the "Car Thing."

Now, the details...
Compiled by Heidi Seo
---
Exploration Weekly - June 14, 2019
Analyst Claims Apple Music May Be Worth $15-$20 Billion Alone
In a note published on Tuesday June 11, Evercore ISI analyst Amit Daryanani revealed information that showed the proven success of Apple's shift to its Services division. "Spotify currently trades at about 3.9 times revenue or 263 times paid subscribers," the analyst noted. "Applying those multiples to our fiscal 2018 Apple music estimates of about $5.1 billion and 54 million subscribers would value Apple Music at $15-$20 billion." Currently, the company has a market valuation of around $900 billion. The Cupertino company is also going through a number of lawsuits that are pointed against the App Stores, for example, from frustrated consumers and companies. Daryanani explained that "pending litigation and developer frustration [as] likely the greatest threats to Apple Services growth." The company also faces antitrust investigations from the European Union and most recently, the US. Some analysts believe that authorities may force the Cupertino tech giant to break up. Other developers could additionally follow Netflix's lead and force consumers to subscribe outside of the App Store, a move that allows them to keep the 30% cut Apple typically takes for themselves.
Study Concludes Music on YouTube Represents 20% of All Views and 5% of all Videos Uploaded
Global video and music search engine and analytics platform Pex posted a new analysis, reporting that music videos generate the highest return-on-investment for YouTube despite making up a relatively small percentage of all videos uploaded. In fact, the study concludes that music is "crucial" to the video-sharing platform's profits, even though it represents only about 5% of all videos uploaded. Pex breaks down YouTube's video content into a number of popular categories, like "people and blogs," "entertainment," "film and animation," and "gaming" (by far the fastest-growing category). Roughly 35% of videos uploaded to the platform fall into "people and blogs" and just over 30% fall into "gaming." Music (or music-related) videos make up a much smaller percentage, but they racked up a collective 1.987 trillion views on YouTube in 2018 (an average of 16,937 views per video), representing 20% of all views on the platform. In comparison, gaming videos racked up 693 million views, representing an average view count of 2,987 and only 7% of all views.
Spotify to Unveil Personalized "Your Daily Drive" Playlist, Combining News and Music
A new, personalized playlist called Your Daily Drive has launched in the US for Spotify users that combines podcasts and music. First reported by The Verge, Spotify began testing inserting podcasts into personalized playlists earlier this year. At the time of launch, the new playlist will feature short-form podcast news updates from sites like The Wall Street Journal, NPR, and PRI. It will also provide updates throughout the day "to keep both the music and news fresh". News of this in-car focused playlist follows last month's announcement that Spotify is testing a voice-controlled, in-car audio device in the US called the "Car Thing". A blog post on May 17 reported that Spotify will test out the product in the US only "with a small group of invited Spotify Premium users". Although Spotify insists that it's not planning on releasing that hardware to consumers, the company's activity in this area might put itself in direct competition with SiriusXM.
TuneIn to be Audited by SoundExchange Over Statutory License Payments
On Friday June 7, radio streaming platform TuneIn received a "Notice of Intent to Audit." The document was filed by the Copyright Royalty Board (CRB) and led by SoundExchange. Just about a month ago, SoundExchange filed a similar audit intent notice with the board's judges "for their transmissions terminating in the United States for the year 2018." Judges must publish a notice in the Federal Register within 30 days of receipt. Under Title 17 of the United States Code in the Copyright Act, sound recording copyright owners are granted the exclusive right to publicly perform sound recordings through certain digital audio transmissions, which are subject to limitations. The audit will investigate TuneIn's collection and payment of royalty fees to copyright owners and performers, specifically via two statutory licenses. SoundExchange has the option to conduct an audit only once a year for any or all of the prior three calendar years of a licensee to verify royalty payments. The organization must first file a notice of intent to audit a licensee - in this case, SoundExchange will audit TuneIn's 2018 account statements. Conducted by Lawrency Offsey, a Certified Public Accountant serving at Hexagon Associates, he'll first determine the accuracy of royalty payments and distributions, and then he will see whether the streaming platforms overpaid or underpaid. Lastly, he'll submit a report to SoundExchange.
Online Music Marketplace BeatStars Unveils $50 Million-Plus Payout to Producers
Global online music marketplace BeatStars announced on Tuesday June 11 that the company has paid out more than $50 million to producers who license and sell their work on the platform. Boasting more than 340,000 active sellers, BeatStars allows music producers to upload and license their work to artists via a digital database. The site was founded in 2008 by entrepreneur Abe Batshon, and it was the birthplace for hits like "Old Town Road" by Lil Nas X and "Selfish" by Future and Rihanna. The company has experienced rapid growth in recent years and paid out $20 million to artists in 2018 alone, a 100% increase over 2017. The platform currently hosts over 1.5 million tracks.
BMG Production Music Launches New Rebrand
BMG Production Music (BMGPM), the music arsenal which services film, broadcast, games, and advertising, launched a new rebrand on June 10 with a particular message: "stock music doesn't suck." A refreshed logo along with a "Hidden Hit Makers" campaign were also included, highlighting the company's behind-the-scenes contributions to everything we watch, or, as the campaign puts it, "the greatest tracks you've never heard of." Earlier this year, BMGPM revealed the music event Goodstock featuring performers MOA, Caleb Hawley, and Dave Cavalier at the annual South by Southwest conference in Austin. The event setlist was entirely made up of production music, and those artists are part of BMGPM's artist series label The Den. There are roughly 500,000 tracks spanning all genres in BMGPM's online catalogue. In its custom music division, BMG-signed artists and songwriters craft tailor-made sounds for new projects. The company launched in 2017, and it currently has offices across nine countries.
Kanye West, Pusha T Sued Over George Jackson Sample
A week ago, performance actor Ronald Oslin Bobb-Semple sued Kanye West, Kid Cudi, and Ty Dolla Sign for infringing his copyright, "The Spirit of Marcus Garvey (Garvey speaks to an all-Black audience)." In response, Kanye declared "fair use" to defend his position. Not long after, Fame Enterprises filed a lawsuit against the recording artist in Alabama for infringing George Jackson's "I Can't Do Without You" hit. Listing Kanye, Pusha T, Def Jam, Universal Music Group, and G.O.O.D. Music, the complaint alleges both Kanye and Pusha T's 2018 hit, "Come Back Baby" contains "repeated, unauthorized, [and] unlicensed samples" from Jackson's song. Jackson recorded "I Can't Do Without You" before 1972 at Fame's Alabama recording studio, placing the litigation outside of the purview of the Copyright Act of 1972. Fame is seeking disgorgement of profits, compensatory, consequential, incidental, and punitive damages in an amount to be determined by the trier of fact in this case, plus statutory fines, costs, interest, and expenses.
More Judges to Consider "Stairway To Heaven" Case, According to Ninth Circuit Appeals Court
The Ninth Circuit appeals court in the US will be undergoing a retrial of the ongoing "Stairway To Heaven" plagiarism case, this time "en banc," meaning a bigger team of judges will consider the arguments of both sides. Led Zeppelin was sued by the estate of songwriter Randy Wolfe, aka Randy California, in a lawsuit alleging that "Stairway To Heaven" ripped off a song written by Wolfe, called "Taurus." In June 2016, Led Zep won the case, but was later followed by an appeal to that ruling in March 2017. The Wolfe estate argued that the jury had been badly briefed by the judge, in particular regarding some of the complexities of American copyright law that were relevant to the case. A year ago, the Ninth Circuit subsequently overturned the original judgement and ordered a retrial. However, the appeal court's decision to now rehear the case en banc means that it will go back before a bigger panel of judges in the Ninth Circuit, with oral arguments to begin on September 23.
Random Ramblings
---

Who is Exploration?
Exploration is proud to be the company of choice to administer much of the world's most important media. Utilizing competent staff and advanced technology, our clients are able to better control their data and collect their money.
We're writing a free book on how the music business works. Learn more here.
The catalog metadata template offers the minimum viable data needed to collect publishing royalties. Download the .csv file here.
Please feel free to reach out anytime if you have any questions or ideas!
Hope you have a great weekend!

hello@exploration.io
http://exploration.io
Facebook
Twitter
Linkedin
Google+
310-739-5482
171 Pier Ave., #251
Santa Monica, CA 90405