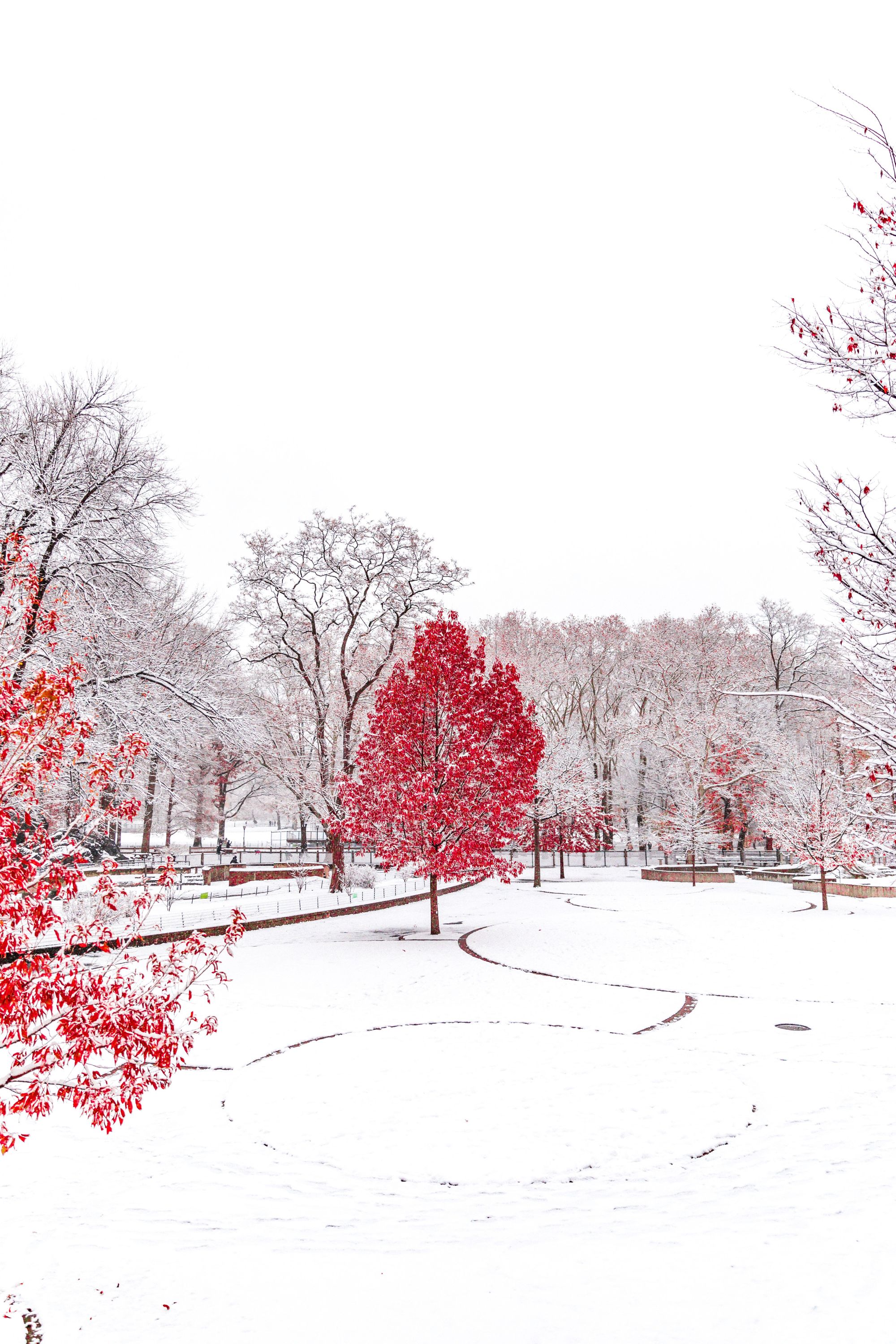 "The world is always open, Waiting to be discovered."
Dejan Stojanovic, Circling: 1978-1987
---
Copyrights of works released in 1923 have now expired on January 1 and have entered the public domain in the US, including films, books, and songs like Charlie Chaplin's The Pilgrim, and the song Charleston. The copyrights entered a 20-year hiatus since 1998, and are now officially free for anyone to copy, reproduce, present, or perform without gaining permission from rights holders.
In the US, song consumption in 2018 reached a new high of $5.8 billion, up 27% over 2017, according to the 2018 Year-End Report released by BuzzAngle Music. Other notable stats include a record high of 534.6 billion total audio on-demand streams, and during the fourth quarter of 2018, subscription streams accounted for 85% of all on-demand audio streams.
The Verge also unveiled a new report on streaming music for 2018, touching on several changes that happened throughout the year. The music industry's artists saw the most impact as platforms like SoundCloud and Spotify tested out self-monetization tools for indie artists. Streaming services also became available on more everyday products, and the passing of the Music Modernization Act sparked advocacy within the music industry to help artists get paid more from streaming services.
Now, the details...
Compiled by Heidi Seo
---
Exploration Weekly - January 4, 2019
Works from 1923 to Enter Public Domain Following 20-Year Hiatus
The beginning of 2019 marks the moment when 95 year long copyrights of works released in 1923 will expire. The films, books, and songs included in these 1923 works will effectively be the first to enter the public domain in the US since 1998. According to Duke University, such classics like Charlie Chaplin's The Pilgrim, Jacob's Room by Virginia Woolf, and the song Charleston will enter the public domain. This means that these works will now be free for anyone to copy, reproduce, present, or perform without having to gain permission or pay royalty fees to their original rights holders. The public domain benefits those works that would otherwise disappear from the public record because it's not profitable enough for their rights holders to restore or republish them.
US Song Consumption Hits Record High of $5.8 Billion in 2018
According to the 2018 Year-End Report released by BuzzAngle Music for the US music industry, audio on-demand streams set a new record high in the US of 534.6 billion total streams, rising 42% from 2017. And during the fourth quarter of 2018, subscription streams accounted for 85% of all on-demand audio streams. BuzzAngle's data also showed that the top 1,000 streamed songs accounted for 121.8 billion streams in 2018, a number decreasing from 122.2 billion in 2017. Song consumption in 2018 reached a new high of $5.8 billion, up 27% over 2017, and for the third year in a row, hip-hop/rap emerged as the top genre in terms of total song consumption, making up a whopping 24.7%. Around 92% of the hip-hop/rap's total consumption came from on-demand streams, while only 3.7% came from album sales.
Streaming Music in 2018, According to The Verge
The Verge wraps up 2018 in the realm of music streaming by stating that this year was more impactful for artists albeit substantial developments on the consumer side. Platforms like SoundCloud and Spotify waded into new territories like self-monetization for independent artists. And the biggest change came from advocacy within the music industry, which resulted in the Music Modernization Act. In addition, the RIAA reported streaming services accounted for 62% of the revenue in the music industry during the first half of 2017. That figure increased to 75% in the same report for 2018. And streaming services were more integrated into everyday products like wearables and virtual assistants, making them more available on third-party devices.
UK Entertainment Retail Chain HMV Falls Into Administration
97-year-old company, and historic British music and entertainment retail chain HMV is falling into administration following soft December sales. It fell into administration before in 2013, and was rescued by restructuring experts Hilco. Hilco has today (December 28) confirmed HMV's troubles, and has appointed KPMG as the firm's administrator. As discussions with suppliers and potential acquirers will be ongoing, HMV's 125 UK stores will remain open. Paul McGowan, Executive Chairman of HMV and Hilco Capital, stated, "Even an exceptionally well-run and much-loved business such as HMV cannot withstand the tsunami of challenges facing UK retailers over the last 12 months on top of such a dramatic change in consumer behaviour in the entertainment market." On the more optimistic side, Entertainment Retailers Association CEO Kim Bayley responded, "The fact is the physical entertainment market is still worth up to £2bn a year so there is plenty of business there. For the sake of HMV's staff, customers and suppliers, we are very much hoping HMV can turn things around again."
BPI and ERA's Figures Unveil UK Music Growth in 2018
According to figures published by industry bodies the BPI and ERA, UK's recorded music market has shown significant growth in 2018. Streaming was key to the success of the market as recorded music sales increased by 8.9% to £1.33 billion ($1.68 billion). ERA's stats show that spending on streaming subscriptions in the UK grew by 37.7% in 2018, while physical sales declined by 16.6% and music downloads sales fell by 25.7%. The BPI figures showed UK music consumption - the number of sales and streams for recorded music last year. The year 2018 presented year-on-year growth of 5.7% in "album equivalent sales" (AES) - a metric under which 10 single-track sales is a "track equivalent album", and 1,000 audio streams a "streaming equivalent album" (SEA). Within this, SEAs grew by 33.5%, accounting for 63.6% of all consumption. Converting that SEAs figure back into individual streams gives you 90.9 billion streams in the UK last year.
Bryan Adams Proposes Against Canada's Copyright Extension
Canadian singer-songwriter, Bryan Adams, proposed a recommendation to change a few aspects of a recent trade agreement between the US and Canada. The initiative states, under the USMCA, Canada will extend its current copyright term to 70 years after the creator's death, thereby theoretically generating more profit for rights holders. However, Adams wrote in a nine-page paper arguing that large intermediaries (i.e. major record labels) will benefit the most from these current copyright laws, while the creators will hold the "short end of the stick." As a recommendation, he proposes the Canadian Parliament amend subsection 14(1) of the Copyright Act by changing the word "death" to "assignment". "All copyright assignments would end after 25 years," he says. In addition, in order to help creators, the Parliament should include a termination clause in order to "help reduce some of the unintended effects of the upcoming extension of copyright."
Japan Extends Copyright Protection from 50 to 70 Years
Changes to copyright law were agreed upon on December 30th by the Trans-Pacific Partnership (TPP), which includes 11 countries with Japan as one of them. These changes, specifically in Japan, entailed extending copyright protection from 50 years to 70 years after the author's death. For example, local painter, Tsuguharu Foujita, who passed away in January 1968, would have seen his copyrights expire at the end of this year, but under the new law, the copyright on this works will expire at the end of 2038. Entertainment companies like Walt Disney and Warner Bros. have pressured the Japanese government for longer copyright protection. In addition, a few works in public domain in Japan may also return to copyright control, depending on when the author passed away, and anyone "with an interest" in a particular work will be able to sue for "perceived" copyright violation.
Music Modernization Act Faces Challenge of Determining Music Licensing Collective
Following the passing of the "historic" Music Modernization Act, a new priority came into view - building a new licensing structure by establishing a "mechanical licensing collective" (MLC). The Congress is now determining this group, which will help streamline the process by administering a blanket mechanical license for digital on-demand services. The US Copyright Office has opened up submissions for written proposals on how to proceed, which it is requesting from now till March, and it will make its decision on an applicant group to form the MLC by July 8th, 2019. Such decisions like whether the new collective should take on debt, how or if it should hold reserve funds, how to deal with unclaimed royalties, and how to set up a central database that will ideally tie together all the scattered metadata from recordings, rights management groups, and digital service providers are all ways the Copyright Office is planning to tighten the way money passes to rights holders. A number of organizations are already vying for control of the MLC like the National Music Publishers Association and artists like the Police drummer Stewart Copeland (who represents the American Music Licensing Collective).
One Wall Street Analyst Sees Spotify as a Great Bargain to Buy
Spotify's stock has plunged by nearly 50% ahead of the New Year. Over the summer last year, the company flirted around $200, but almost reached below $100 in late December. According to one Wall Street analyst, Spotify Technology is now a steal. In a recently issued opinion, MKM Partners analyst Rob Sanderson doubled down on his "Buy" rating, with a heady target of $200. In fact, although Spotify scraped an all-time low of $103 ahead of Christmas, the stock is suddenly 10 points higher in New Year's trading, and at the time of writing in the article, SPOT is trading at $113 (and rising). The lull may be attributed to most analysts remaining bullish on the stock with softer price targets. Sanderson cautions against overreacting, calling SPOT's decline a "valuation reset" based on changes in "risk appetite". He states, "We continue to see the music industry as highly investable and view SPOT as the platform positioned to create the most value for the music ecosystem, and its own investors, over the next decade."
---
Random Ramblings
---
Who is Exploration?
Exploration is proud to be the company of choice to administer much of the world's most important media. Utilizing competent staff and advanced technology, our clients are able to better control their data and collect their money.  
We're writing a free book on how the music business works. Learn more here.
The catalog metadata template offers the minimum viable data needed to collect publishing royalties. Download the .csv file here.
Please feel free to reach out anytime if you have any questions or ideas!
Hope you have a great weekend!

hello@exploration.io
http://exploration.io
Facebook
Twitter
Linkedin
Google+
310-739-5482
171 Pier Ave., #251
Santa Monica, CA 90405