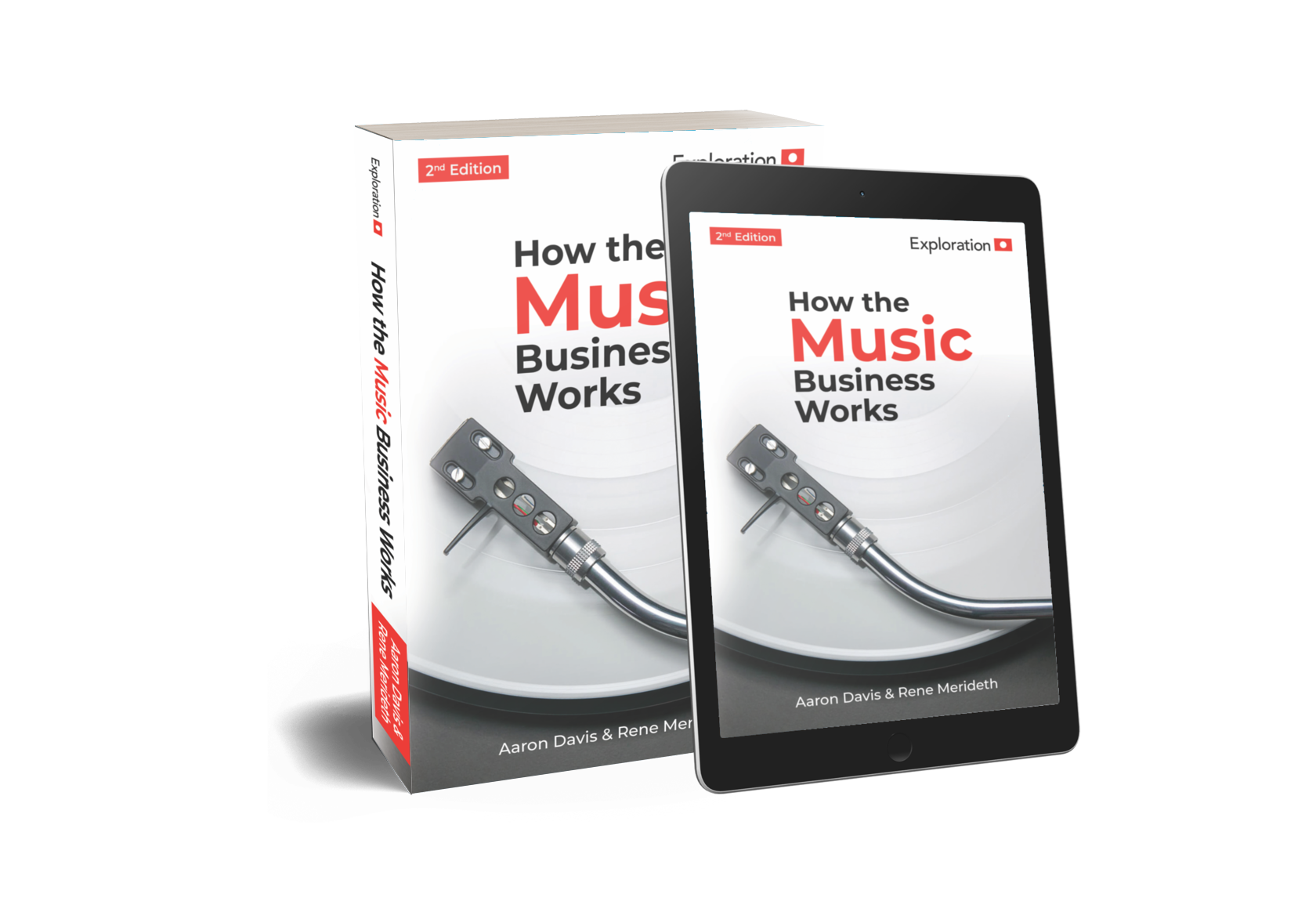 Exploration Group Presents: How the Music Business Works (Second Edition)

We are close to releasing our book: "How The Music Business Works: 2nd Edition" next week on Thursday, October 14!

With editorial review from students at Belmont University, Cornell University, MTSU, and UNC Chapel Hill, this book is meant to be a current and comprehensive music industry resource for businesses, students, songwriters, and anyone who is interested in the intricate components of the music business.

The Second Edition accommodates for the changes in the music industry since our last publication in 2018. Developments such as the passage of the Music Modernization Act (MMA), the Mechanical Licensing Collective (MLC), the global pandemic, and changes in our digital infrastructure have influenced the way the industry operates.

We invite you to join us for the Release Event on October 14 at 3:30 PM Central Time. Please RSVP with this webinar registration link.

In addition, signing up to receive the book on our website automatically gives you one (1) entry for our Music Industry Book Giveaway!

Enter here for a chance to win a full set of books that includes:

"How the Music Business Works. 2nd Edition" by Exploration Group
"The 11 Contracts that Every Artist, Songwriter, and Producer Should Know" by Steve Gordon
"All You Need To Know About the Music Business" by Donald S. Passman
"What They'll Never Tell You About the Music Business" by Pete M. Thall
"Shout, Sister, Shout!" by Gayle F. Wald
One Year Subscription to Billboard PRO (non-renewable)
Sign up to receive a free copy of the Second Edition on October 14.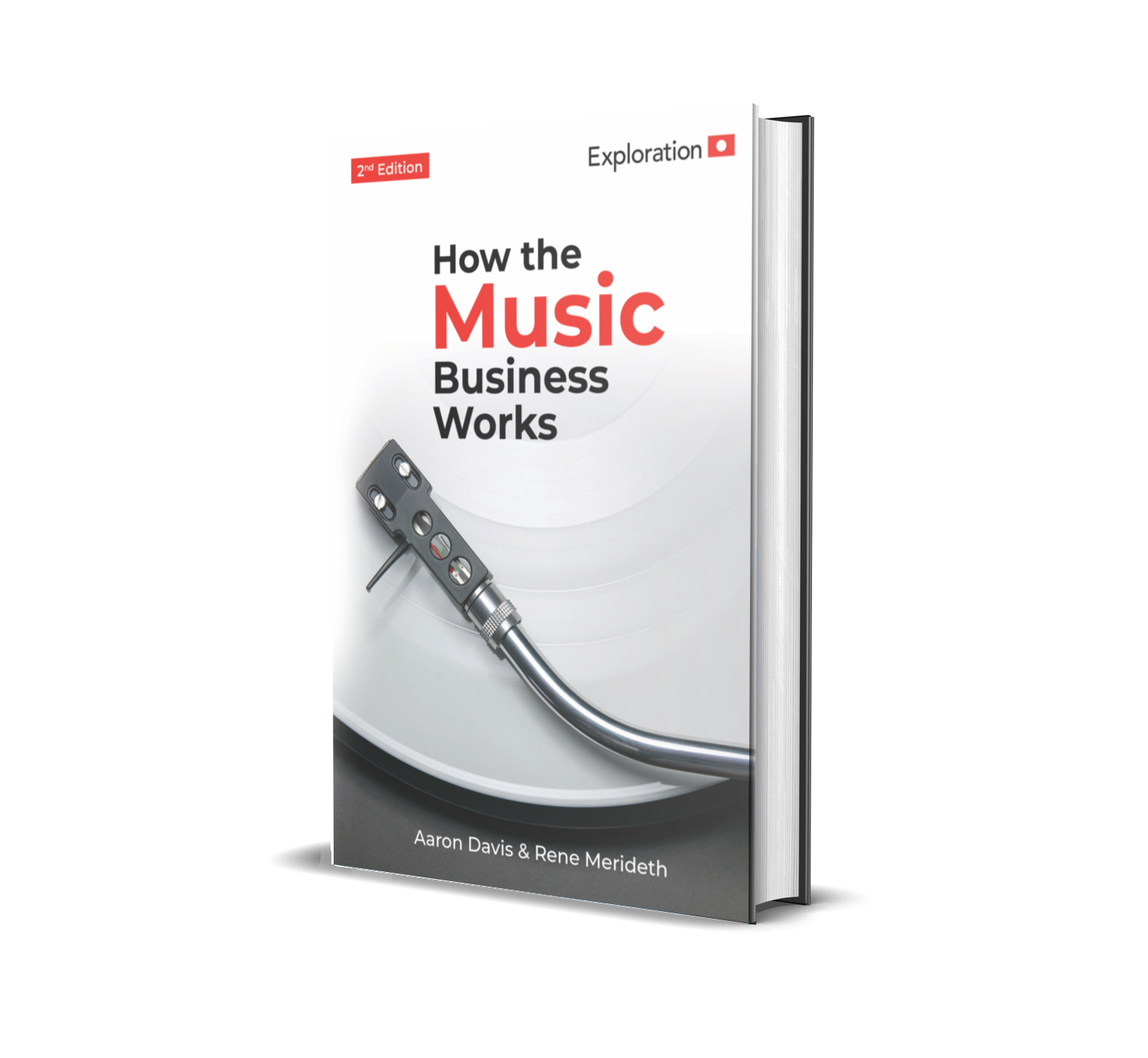 Who is Exploration?

Our mission is to confidentially help our clients identify, organize, and distribute the data required to thoroughly protect and administer their musical works. We rely on old relationships; new software; and a kind, smart, and full-time staff of 50+ people to execute on behalf of our clients and partners.

What We Do

On each platform, we evaluate our clients' current efforts; augment and update their works; resolve any conflicts or problems that may arise; provide analytical analysis and reports on demand; and collect, process, and pay out royalties as often as they are emitted from the platforms. We remain flexible with our services and allow clients to pick and choose the services they need.

Our Services

Administrative

YouTube Channel Management
Catalog Auditing
Metadata Compiling
Royalties & Accounting
Ownership Conflict Resolution
Digital Strategy Consulting
Music Publishers & Songwriters

YouTube Asset Management
Mechanical Royalty Administration
Performance Royalty Administration
NMPA Settlements
Record Labels & Recording Artists / Bands

YouTube Asset Management
Digital Distribution
Sound Recording Performance Royalty Administration
Film & TV Company

For the latest news on Exploration Weekly, please clickhere